Media Release
1st October 2021
Villawood Storms Into South Australia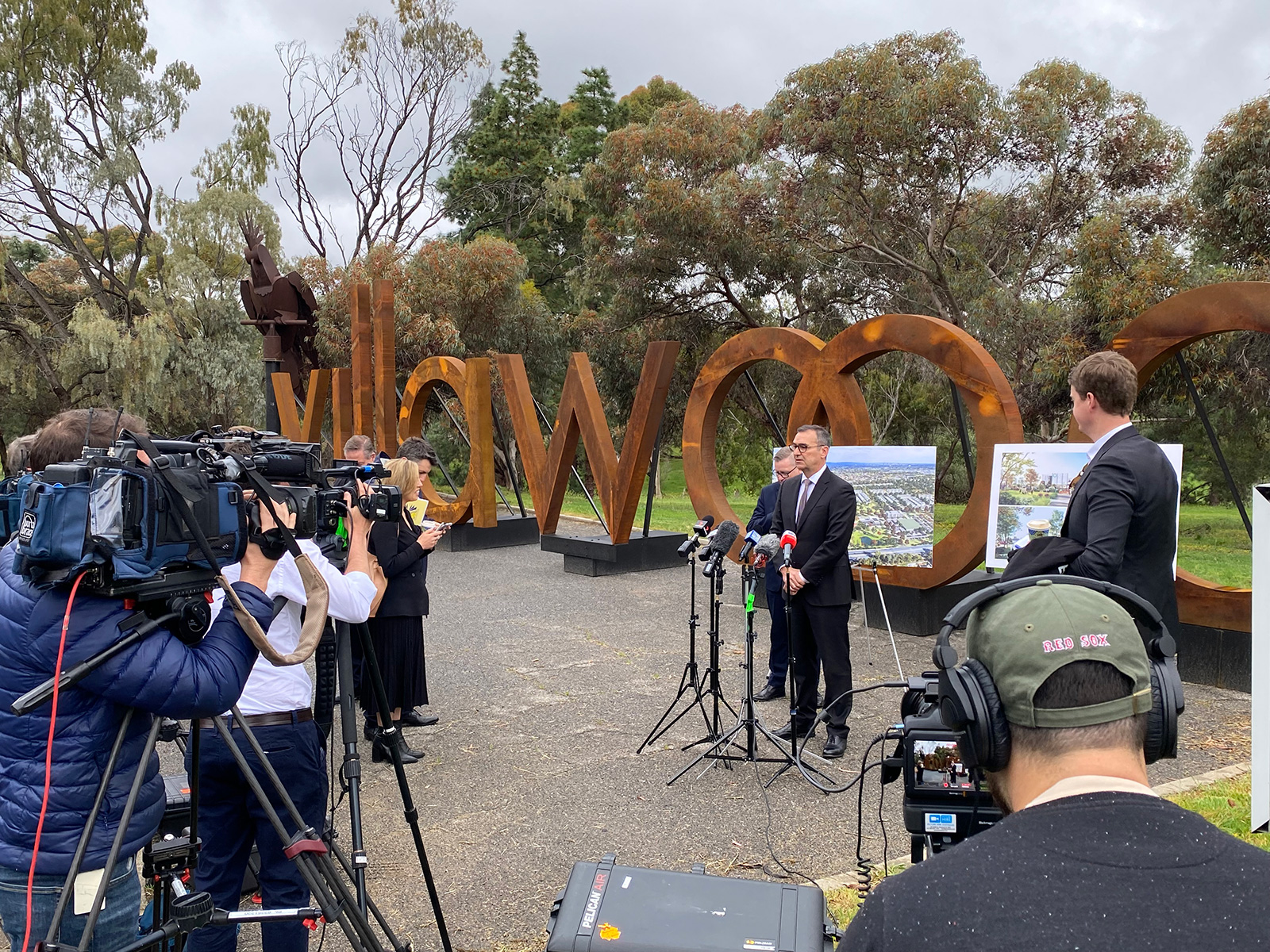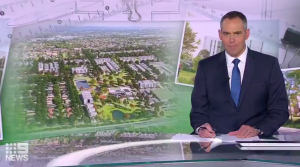 Villawood Properties has stormed into the South Australia market, expanding its national presence with a multi-billion-dollar suite of Adelaide residential projects and drawing a powerful media response with the first project launched by SA Premier Steven Marshall.
Villawood has five projects in train that will deliver more than 5000 homes over the coming decade. Heading the charge is a joint Renewal SA/Villawood masterplanned project on a 52-hectare Oakden site unlocking significant benefits from one of the last large-scale infill development opportunities in metropolitan Adelaide. Up to 1500 homes will be delivered, with an average of 320 FTE jobs a year during construction in 2022-23 and reaching up to 400 FTE jobs in 2024-25.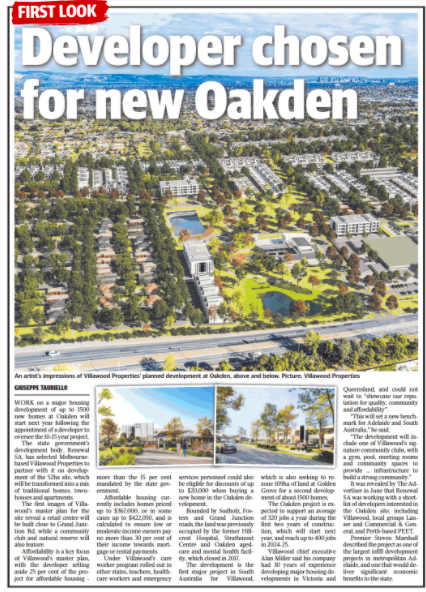 Villawood's new South Australia portfolio also includes:
A 1700-home development at Gawler Belt, north of Adelaide and part of the Roseworthy Township Expansion.
St Andrews, a 700-lot project at Andrews Farm being the first project to launch in November.
A partnership with the Gasparin and Brazzale Groups in a premium apartment and terrace home development at Seacliff supported by a retail centre, new medical and childcare facilities.
A boutique acquisition at Golden Grove, currently undergoing rezoning investigations.
Villawood will be a unique player in the South Australia market, setting a new benchmark with its wealth of knowledge and expertise in building strong community-focussed residential housing. Our experience, innovation, creativity and focus on constantly setting new standards will shake up the market. Home-buyers will be the beneficiaries.
Our South Australian expansion is part of a significant program of growth and diversification that also includes built form – homes and apartments – retail, and logistics and continued expansion in Queensland. Each of the five SA projects present attractive market opportunities.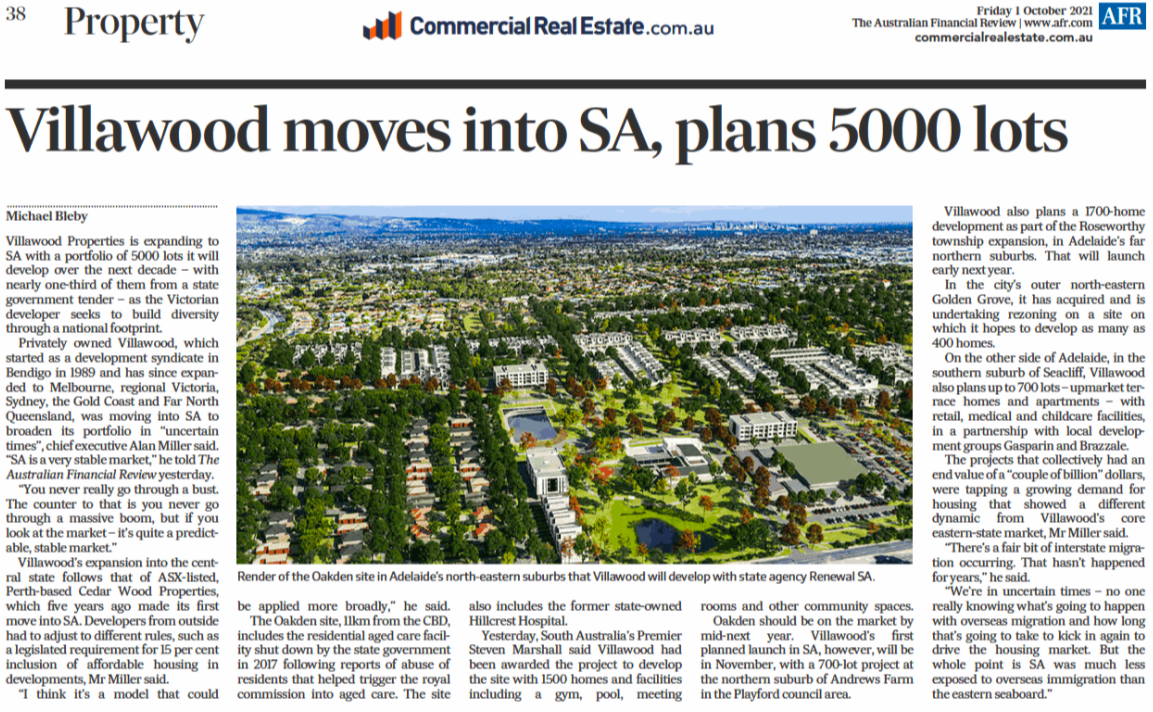 Oakden, for example, has very strong market demand with limited new housing supply nearby. Our plans will see the SA introduction of our highly-successful resort-style Residents' Club model. St Andrews, 27kms north of Adelaide via the Northern Expressway, will launch in November offering new-level quality and affordability opportunities in the area. Seacliff is a major infill site with new services, shopping and premium residential opportunities. The Gawler Belt site is 41km north of Adelaide, via the Northern Expressway. It is well connected to existing services and emerging communities north of Gawler.
Villawood's national portfolio of metropolitan, regional and country projects now includes Adelaide, Melbourne, regional and country Victoria, Sydney, the Gold Coast and Far North Queensland. We presently have 30 projects in progress and another 20 in our pipeline. We have completed 65 projects since emerging as a small syndicate in Bendigo in 1989, with many industry awards along that journey.