Some of Villawood's recent outings: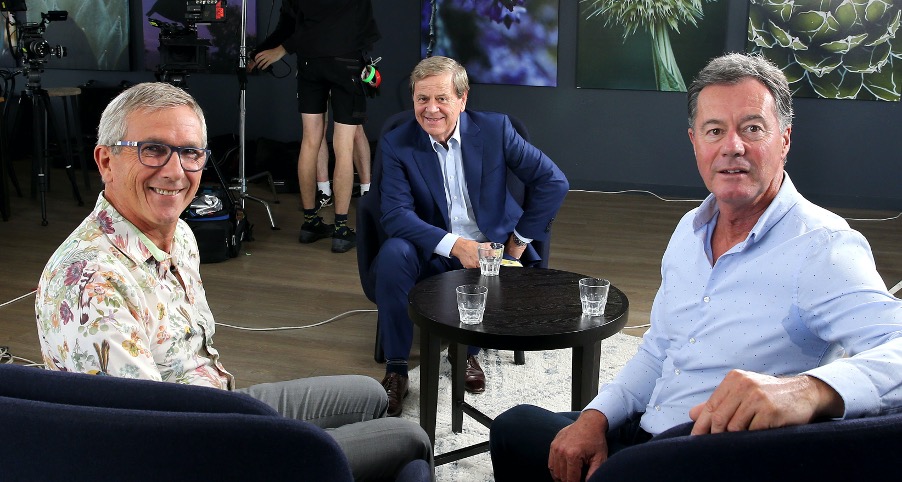 At Villawood, a sense of social responsibility is built (quite literally) into the foundations of our business. We're huge believers in the power of community and the inherent responsibility of developers to not only foster it, but tangibly support it. It's immensely important to us to give back to the community we've come from and lead the way in the future we all want to live in.
In conversation with broadcasting legend, Ray Martin, Villawood's Executive Directors, Rory and Tony take you behind the scenes of our organisation and what matters to it most.
Good Friday Appeal telethon – Seven Network, April 2023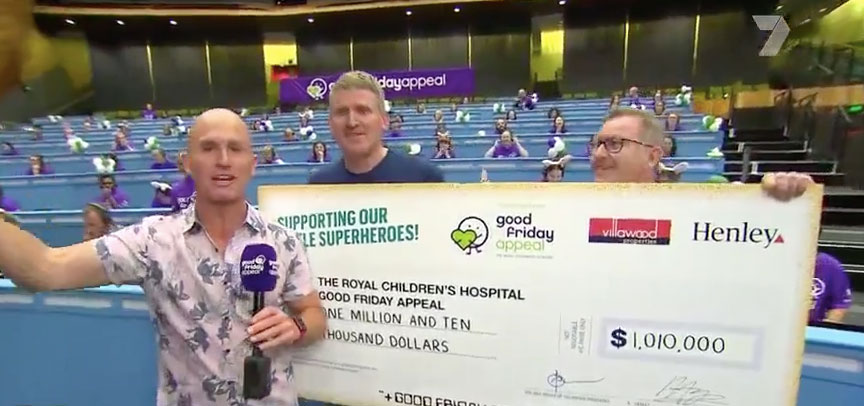 Good Friday Appeal 2023 – Sunrise, Seven Network, March 2023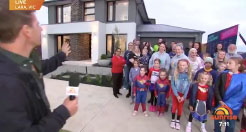 Villawood Morphettville – 9News coverage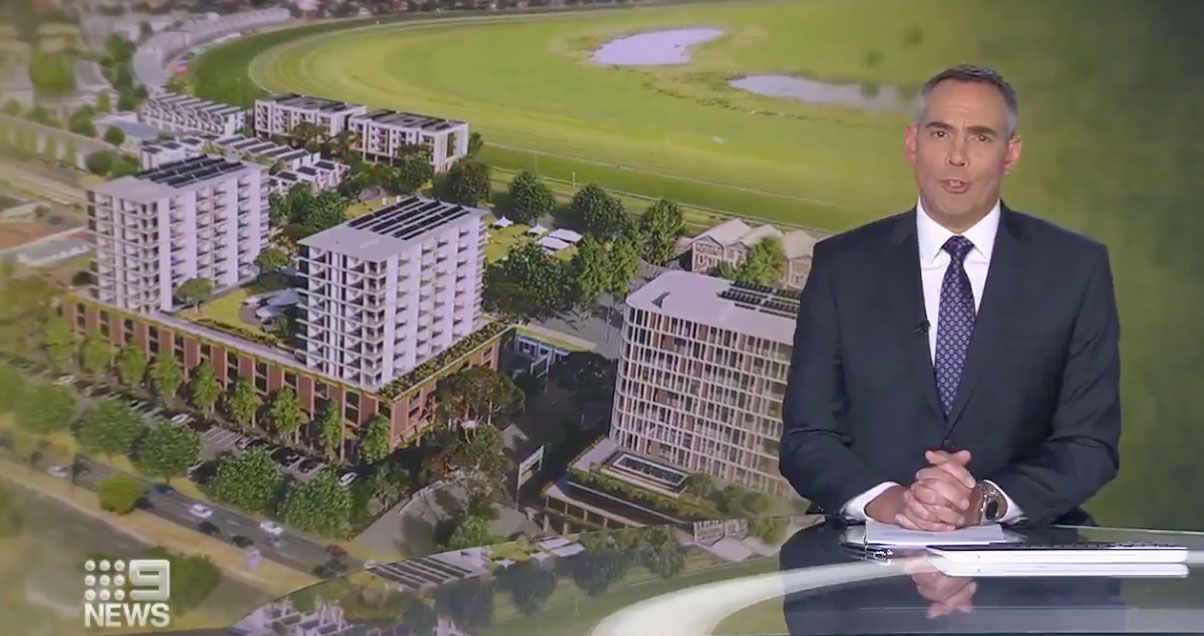 Villawood, Hostplus to back $350m racecourse project – Australian Financial Review February2023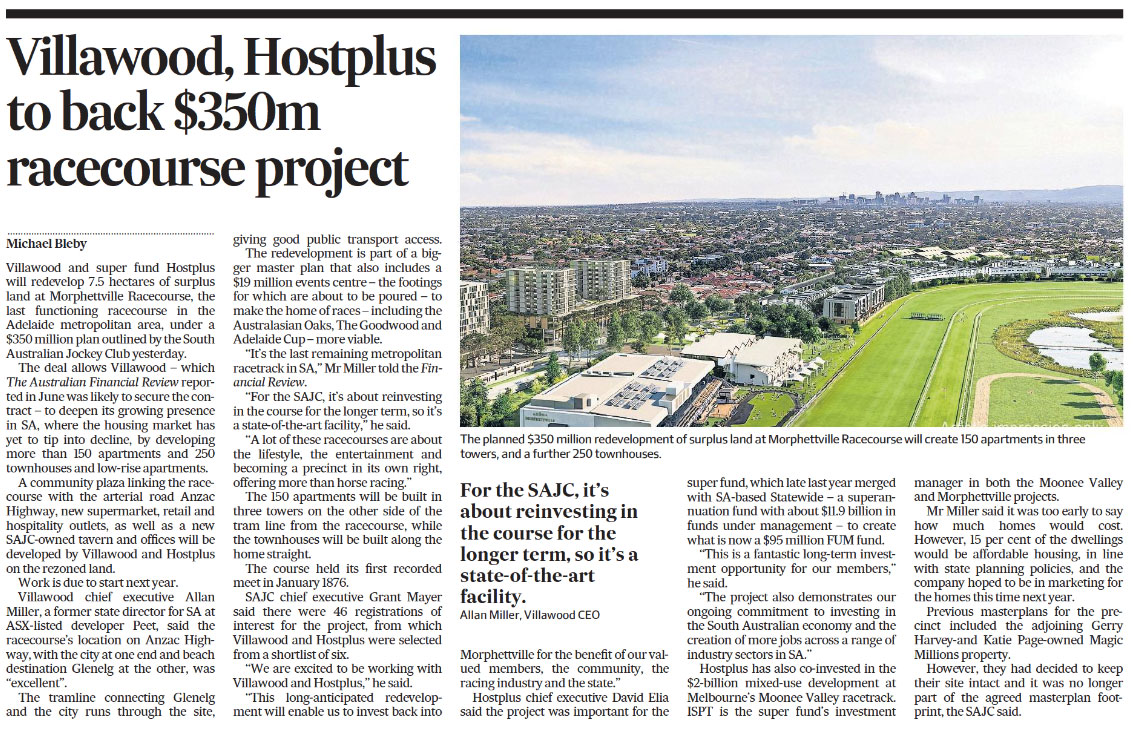 Kimberley Estate – Channel 10 coverage February 2023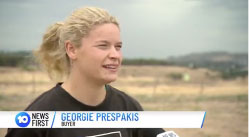 Housing Hope at Oakden Rise – 7 Network coverage October 2022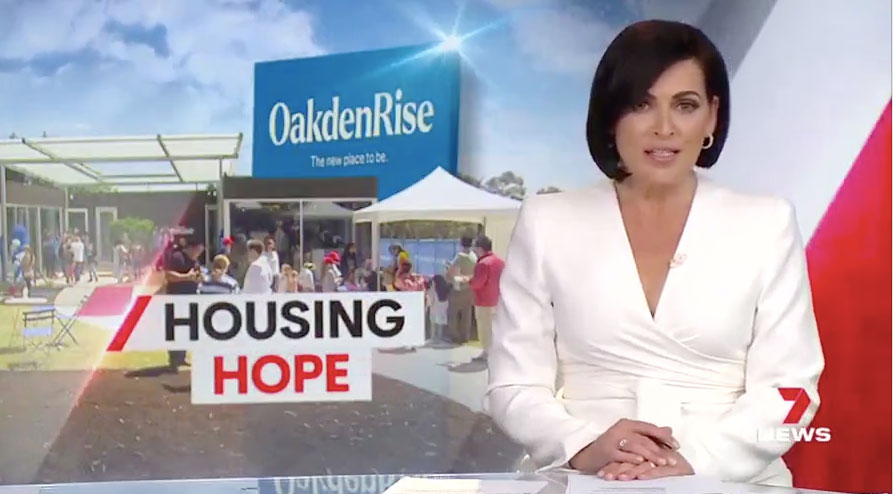 Time Out with Tony Johnson – Australian Financial Review July 2022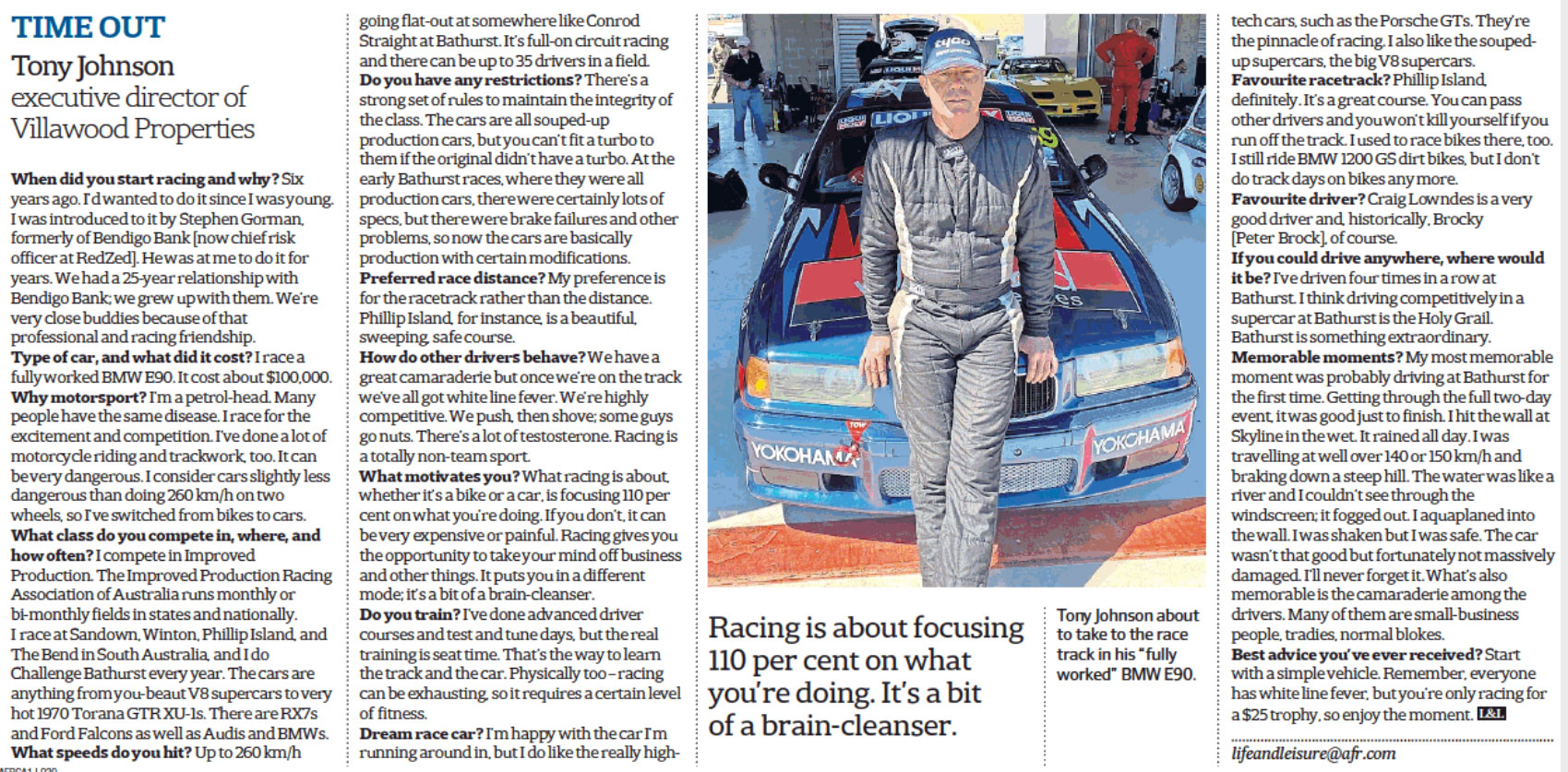 Villawood leading the pack in $500m Morphettville race – Australian Financial Review June 2022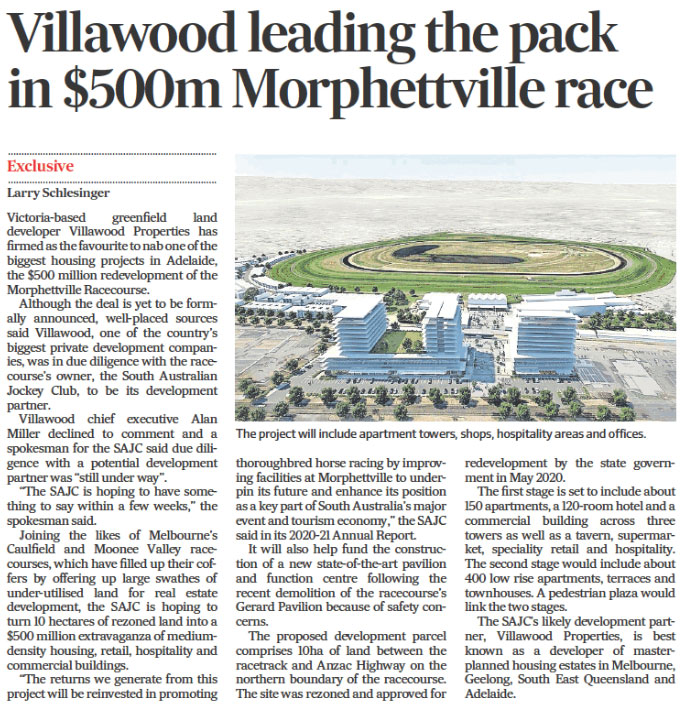 A few repairs and more will get on their (e)bike – Herald Sun June 2022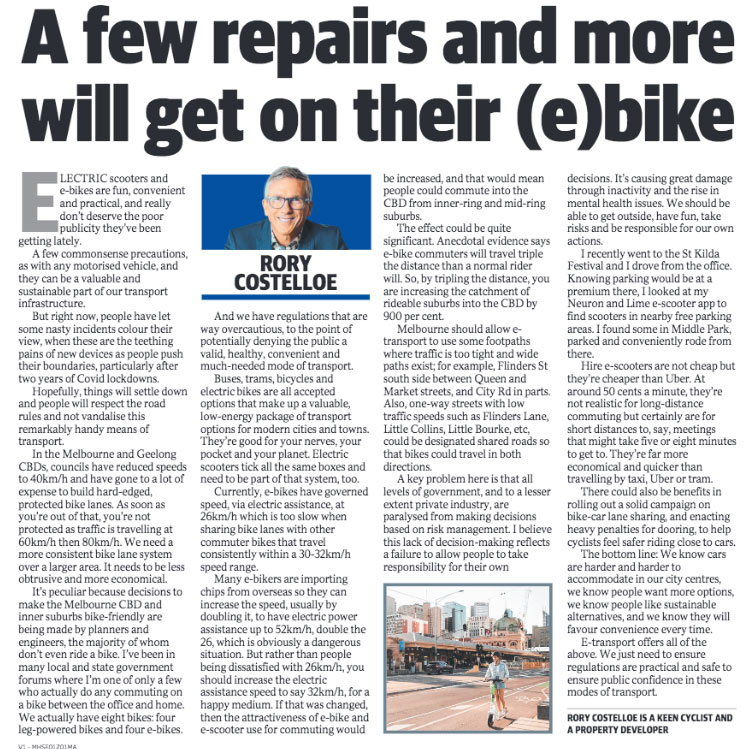 Ace of Clubs – Herald Sun May 2022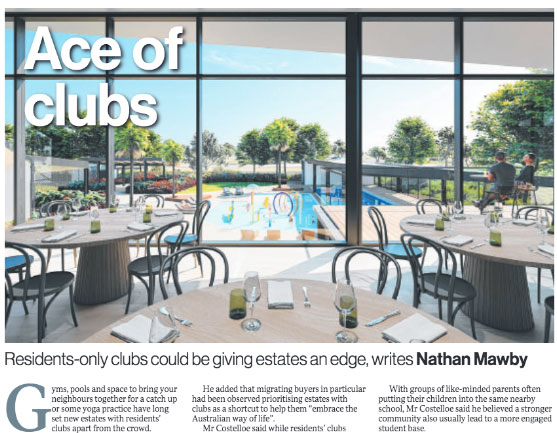 $1m raised as home smashes record – Herald Sun April 2022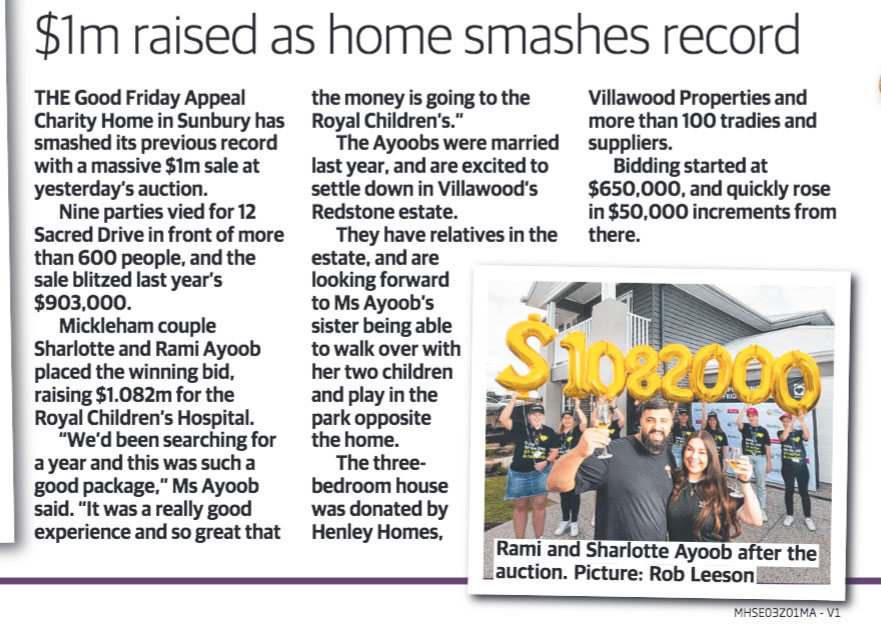 Villawood Storms Into South Australia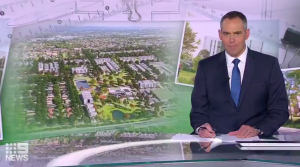 Channel 9 News Coverage 29 September 2021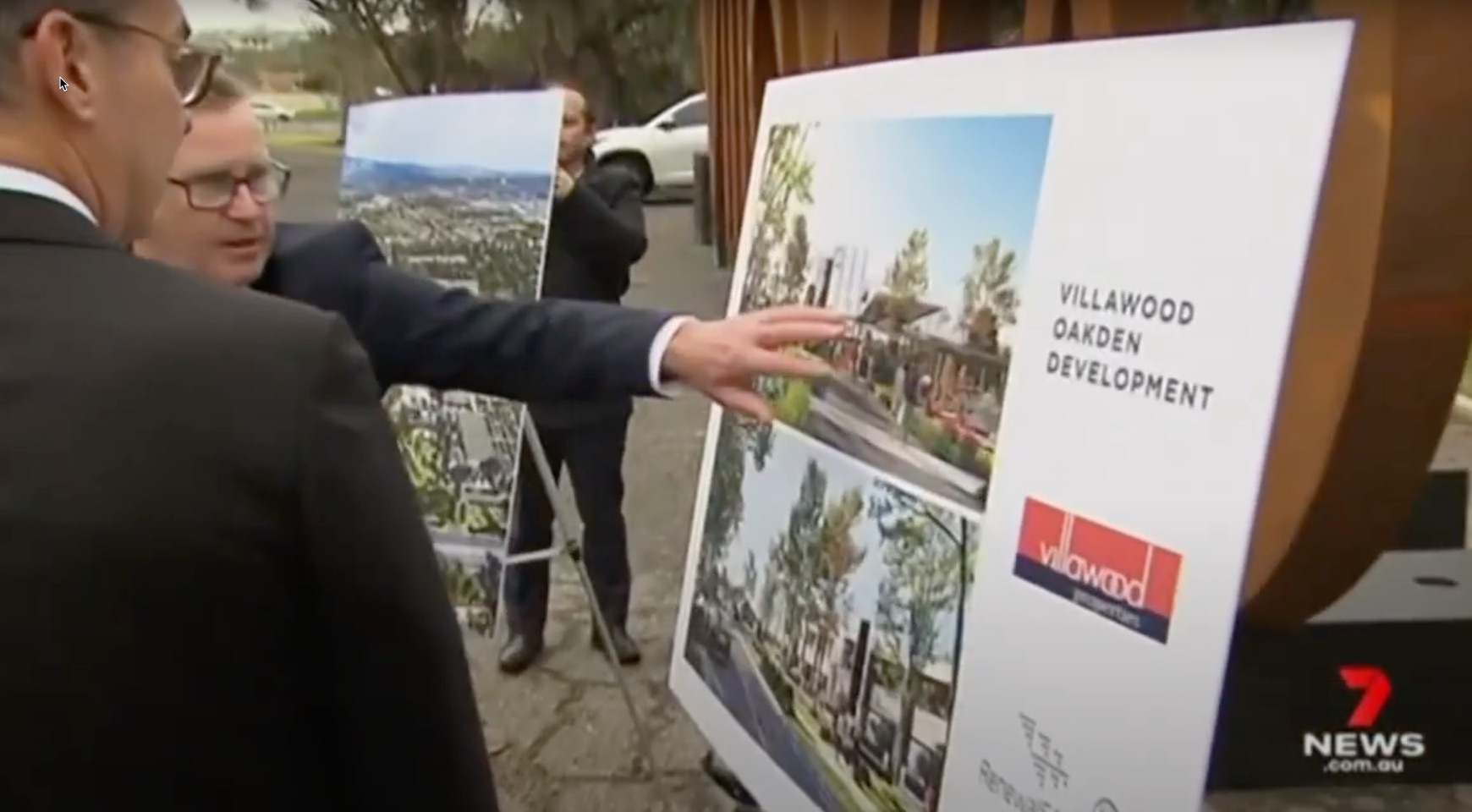 Channel 7 News Coverage 29 September 2021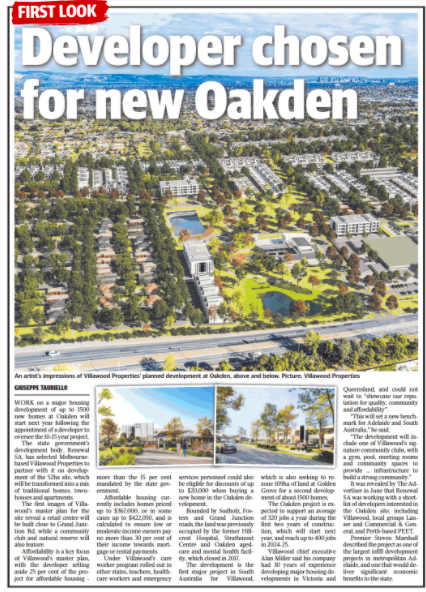 The Advertiser 29 September 2021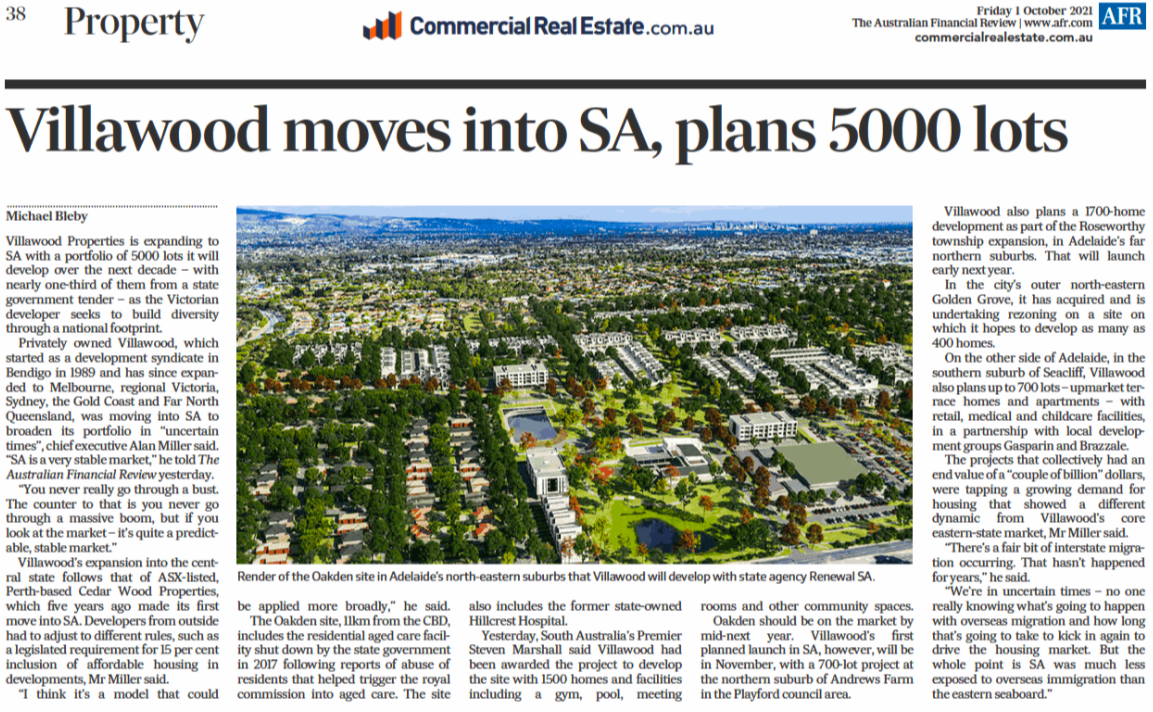 AFR 1 October 2021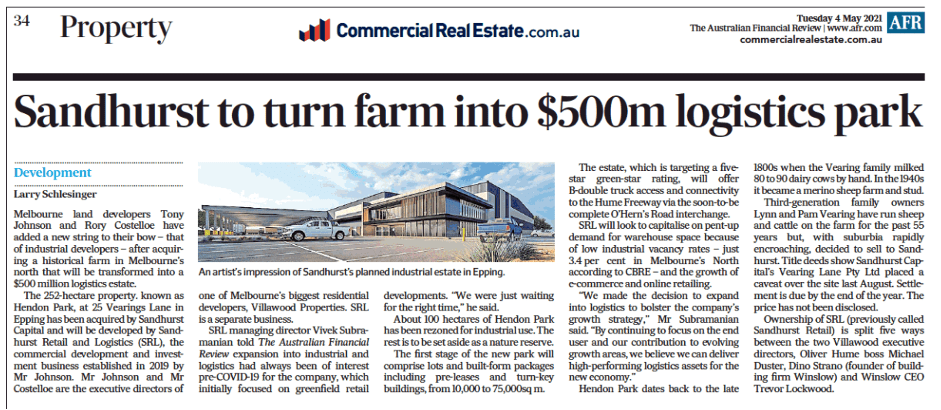 Australian Financial Review 4 May 2021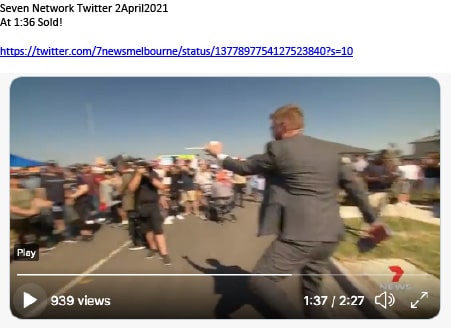 Seven News 2 April 2021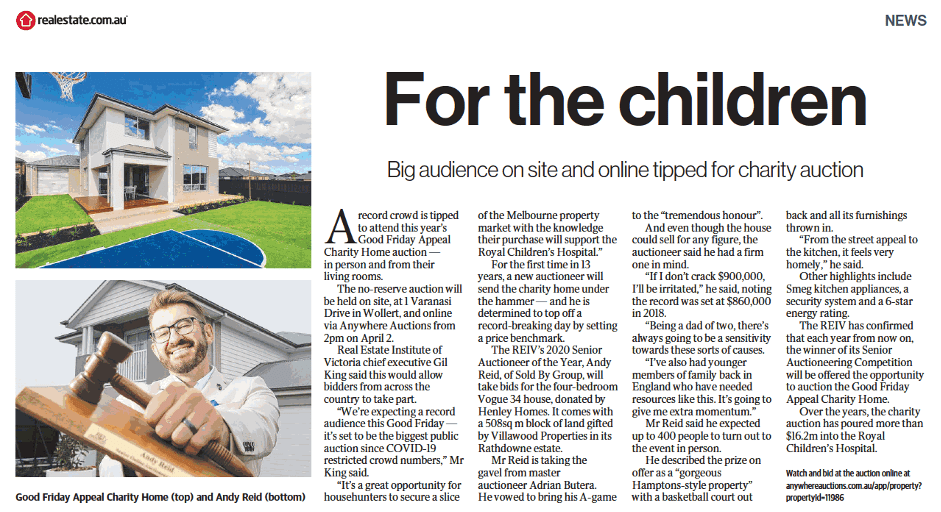 Realestate.com.au 27 March 2021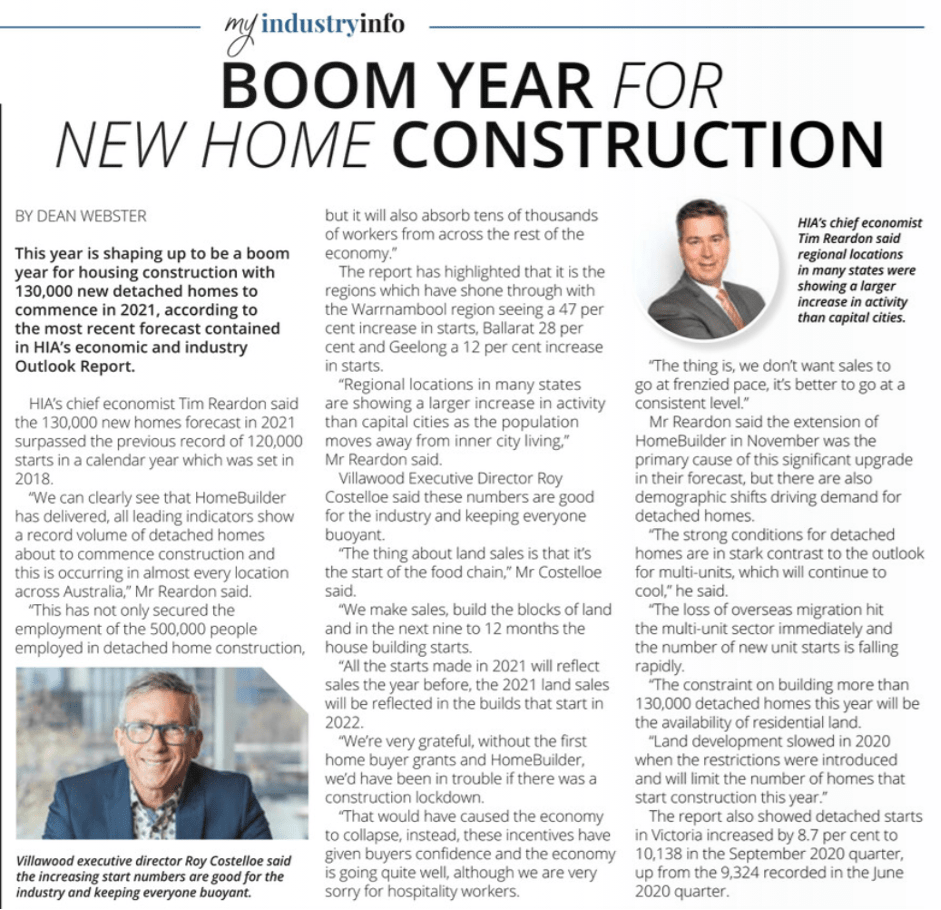 My Coastal Home, Surf Coast Times 25 February 2021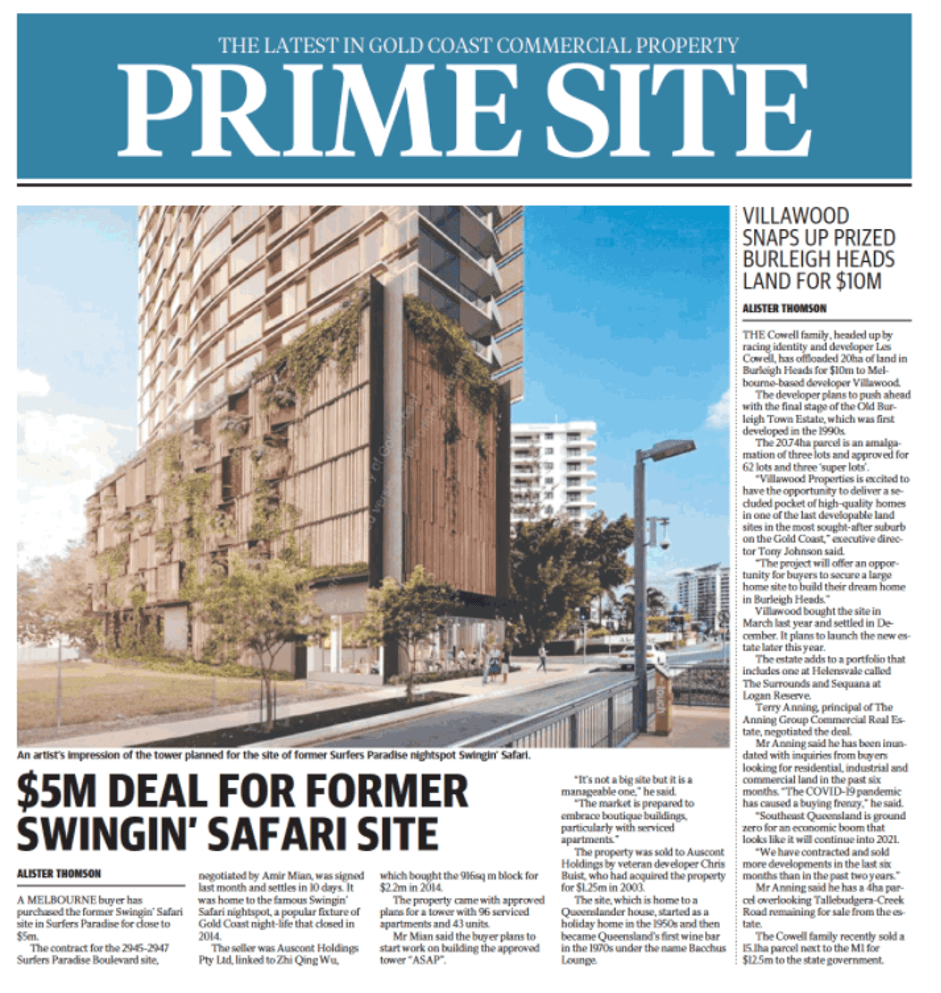 Gold Coast Bulletin 15 January 2021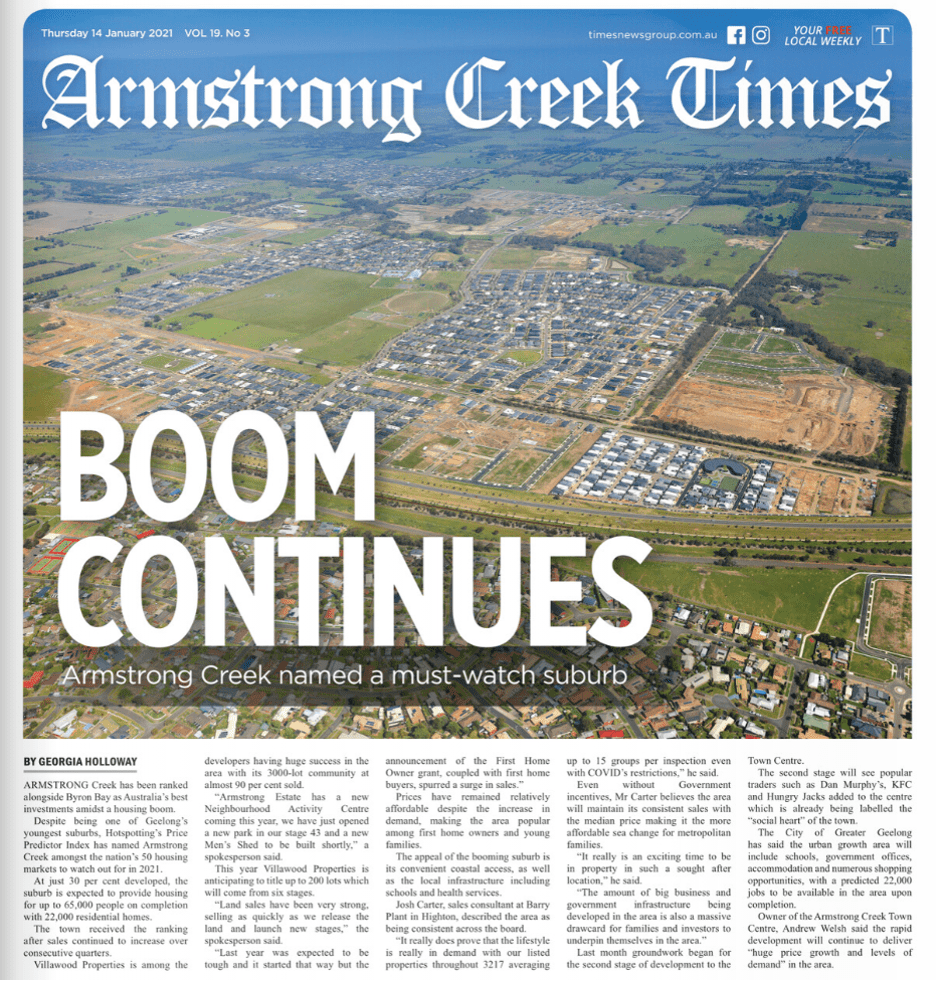 Armstrong Creek Times 14 January 2021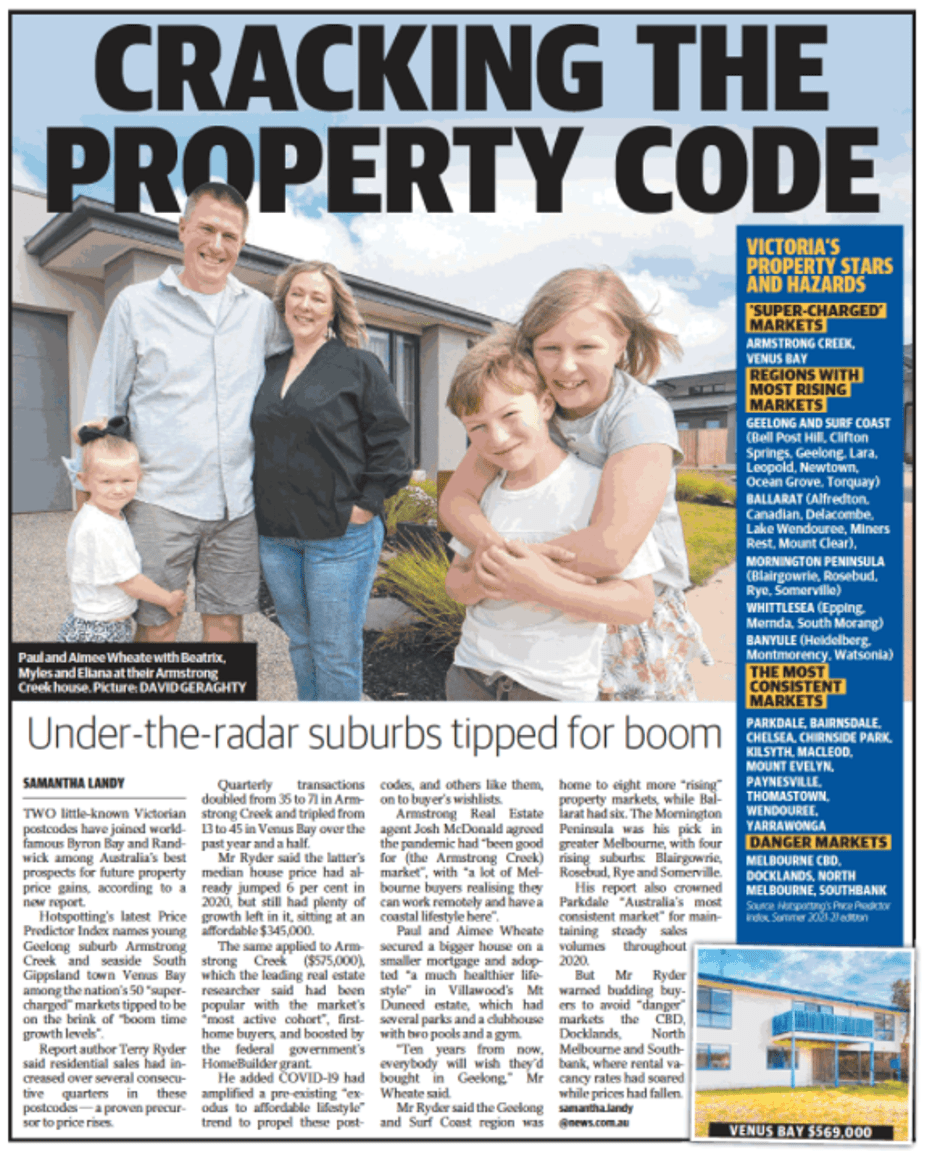 Herald Sun 8 January 2021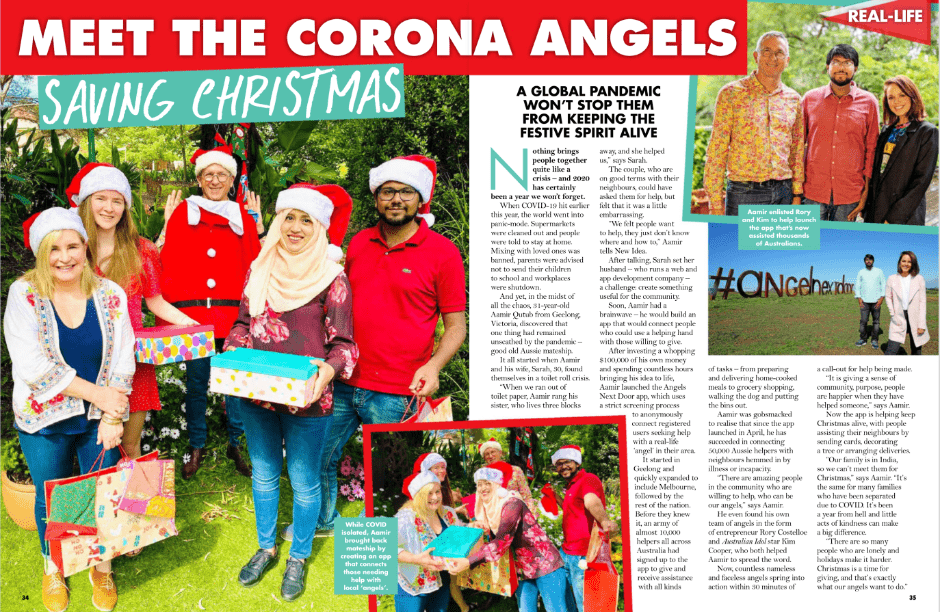 New Idea magazine December 2020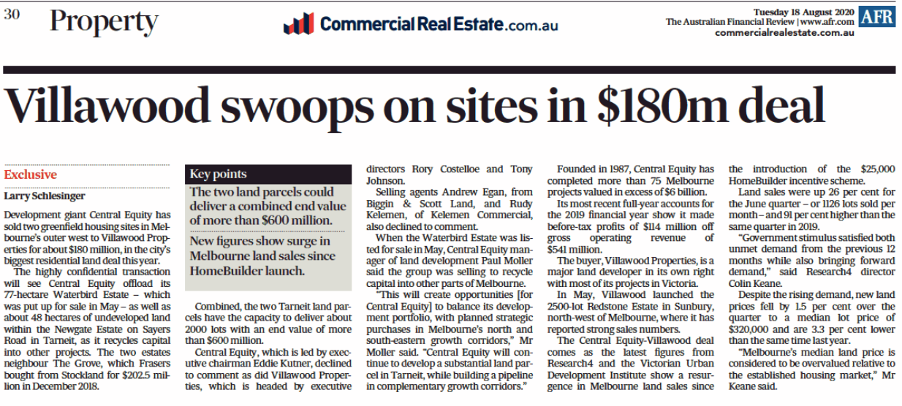 'Villawood swoops on sites in $180m deal' – Australian Financial Review, 18 August 2020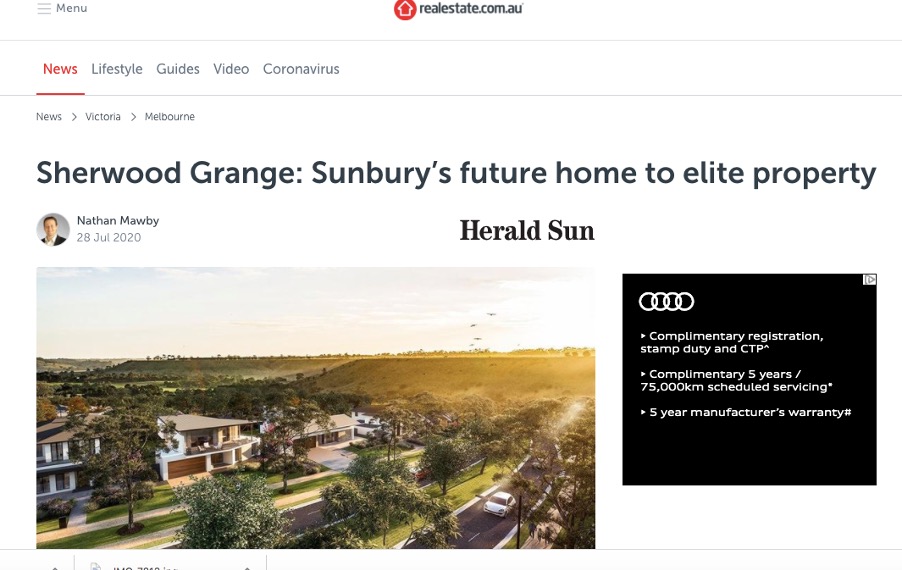 'Sherwood Grange: Sunbury's future home to elite property' ­– realestate.com.au, 28 July 2020
Boom suburb's big win:  Take a look at Geelong's new $55million shopping centre – Geelong Advertiser 17 July 2020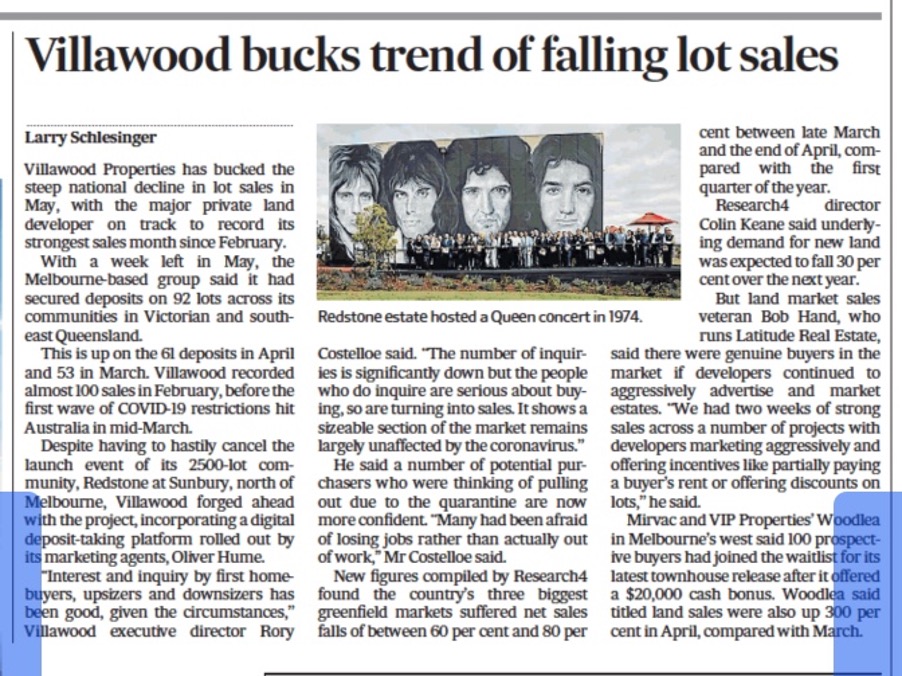 'Villawood bucks trend of falling lot sales' – Australian Financial Review, 27 May 2020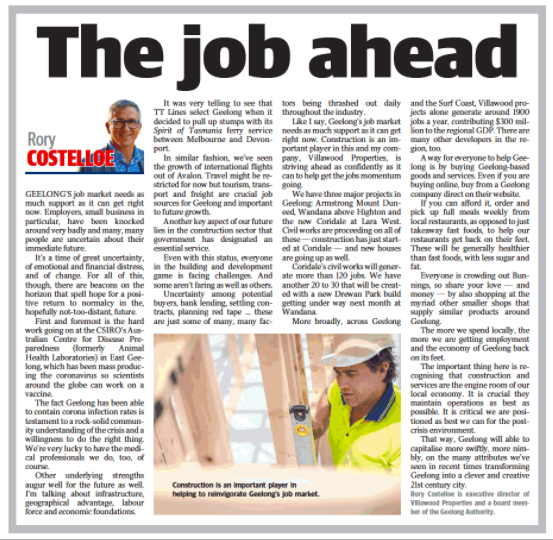 The job ahead: Rory Costelloe – Geelong Advertiser 21 May 2020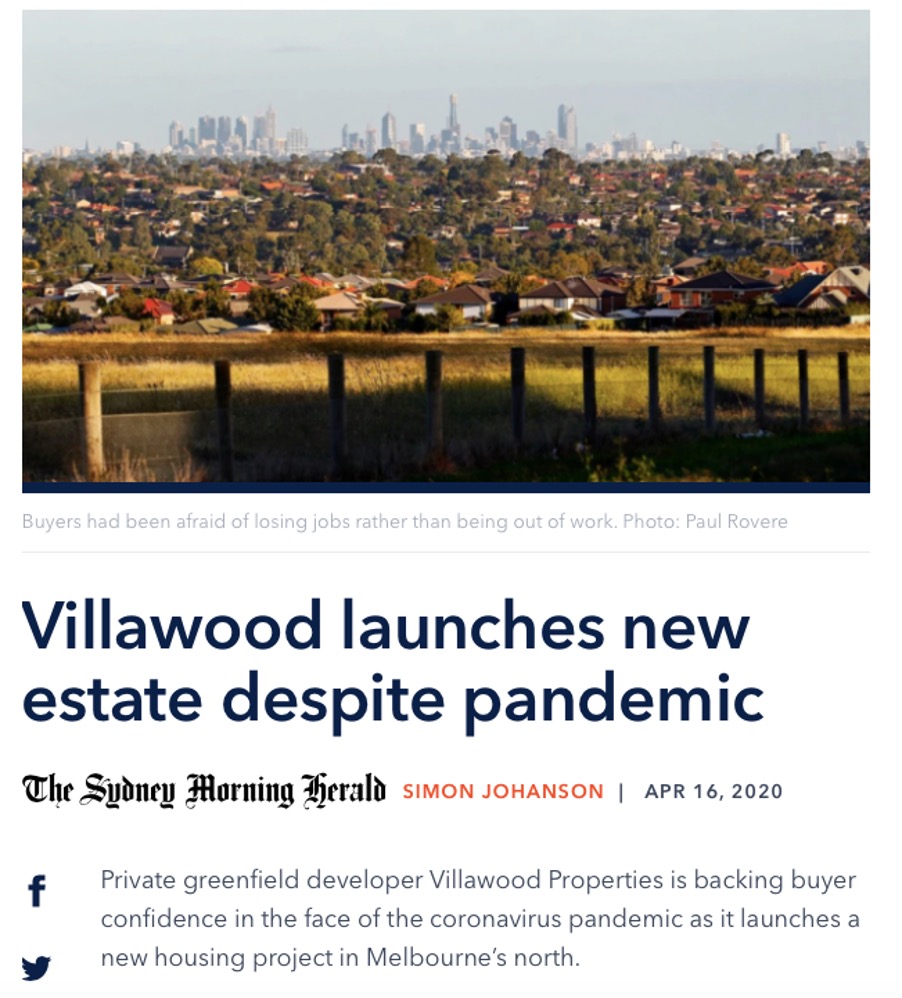 Villawood launches new estate despite pandemic – Sydney Morning Herald 26 April 2020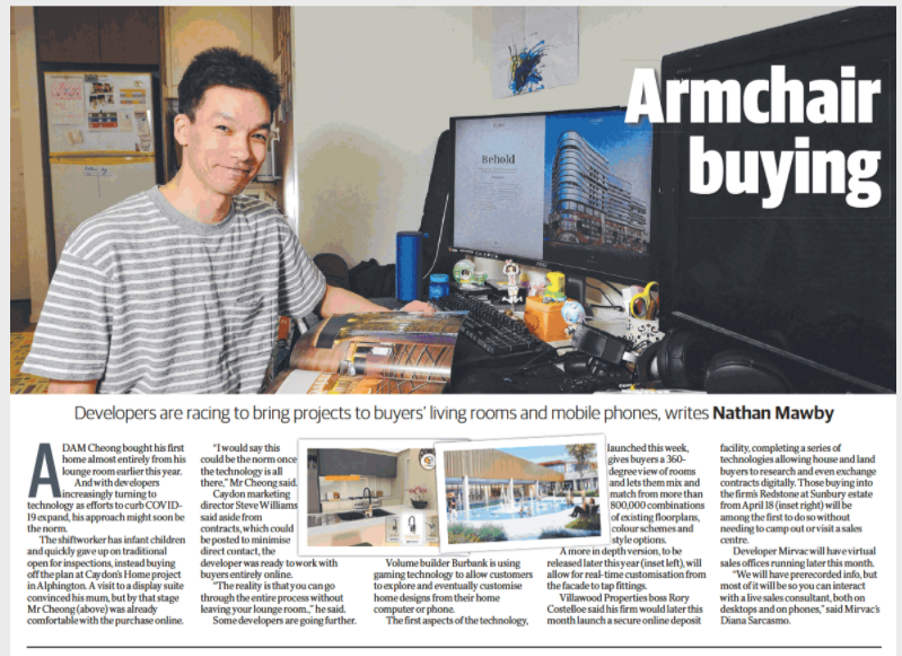 'Armchair buying' – Herald Sun, 4 April 2020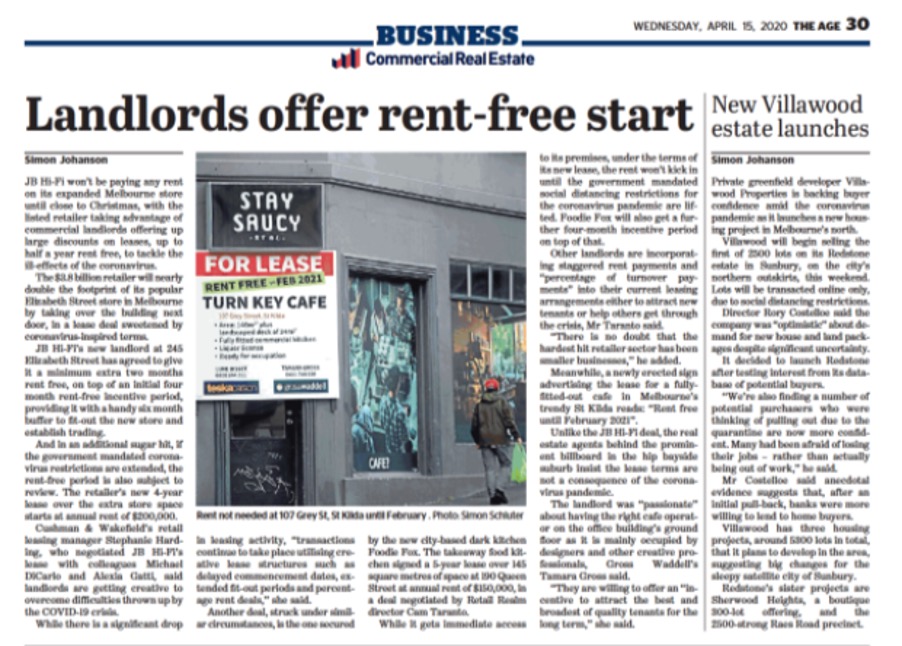 New Villawood estate launches' – The Age, 15 April 2020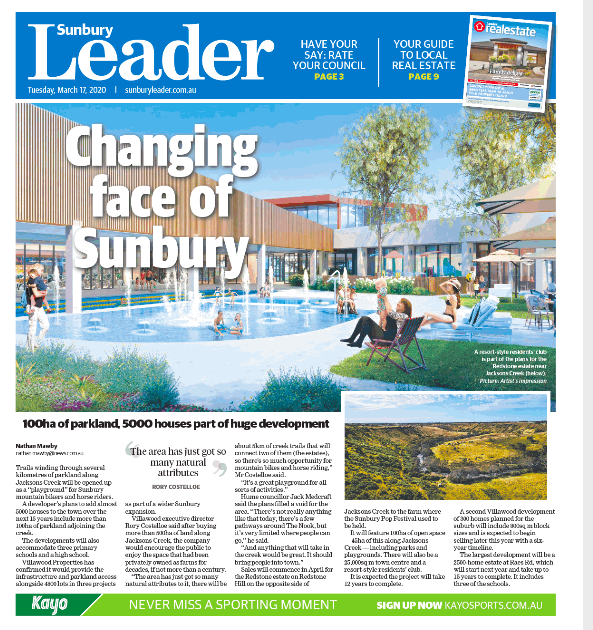 Changing face of Sunbury – Sunbury Leader, 17 March 2020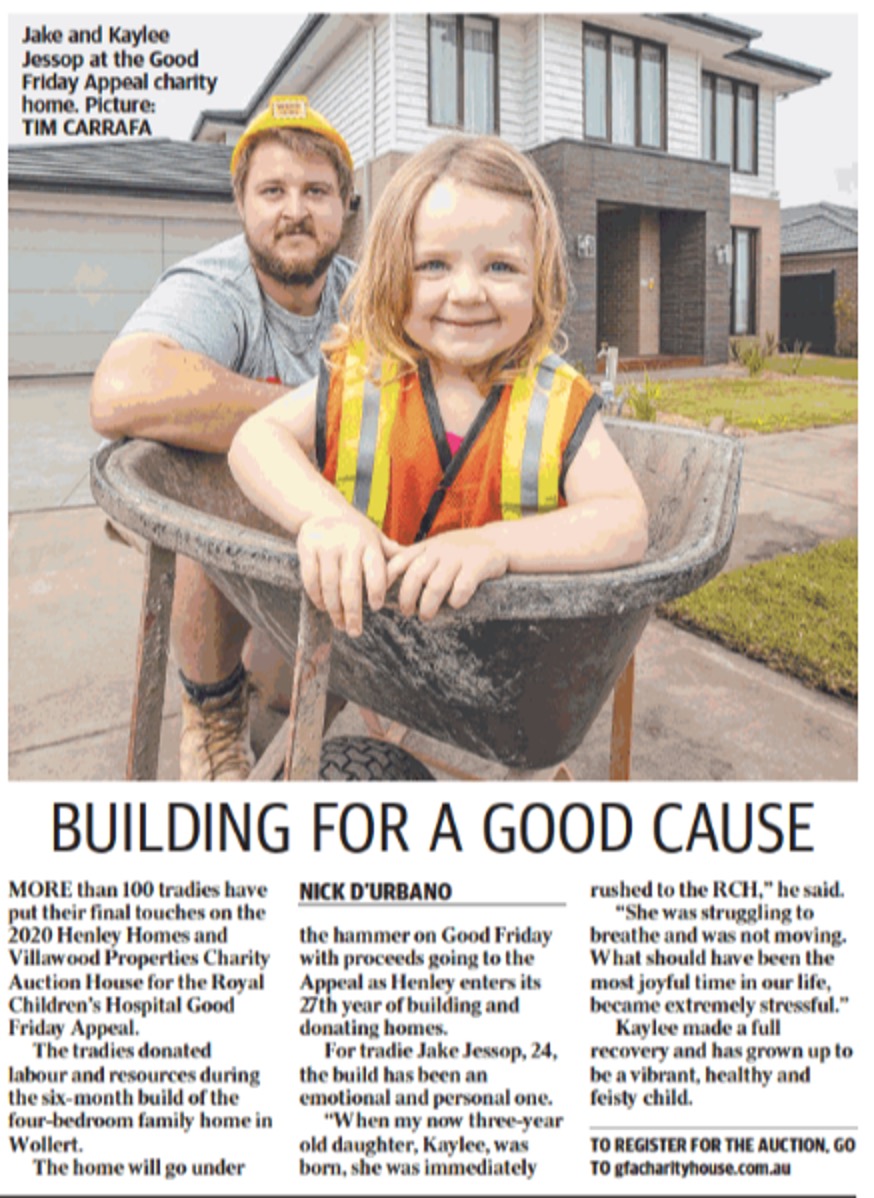 'Building for a good cause' – Herald Sun, 3 March 2020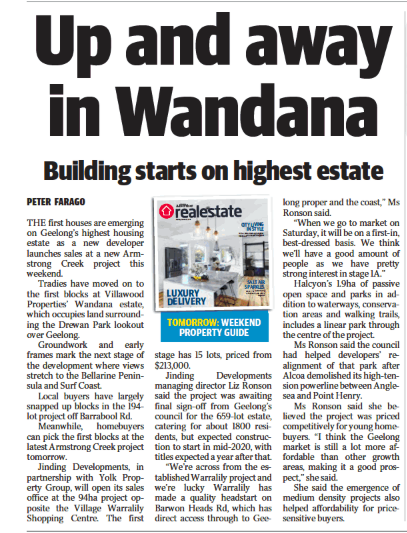 Up and away in Wandana – Geelong Advertiser 25 October 2019
Hot property – Nine News, 12 October 2019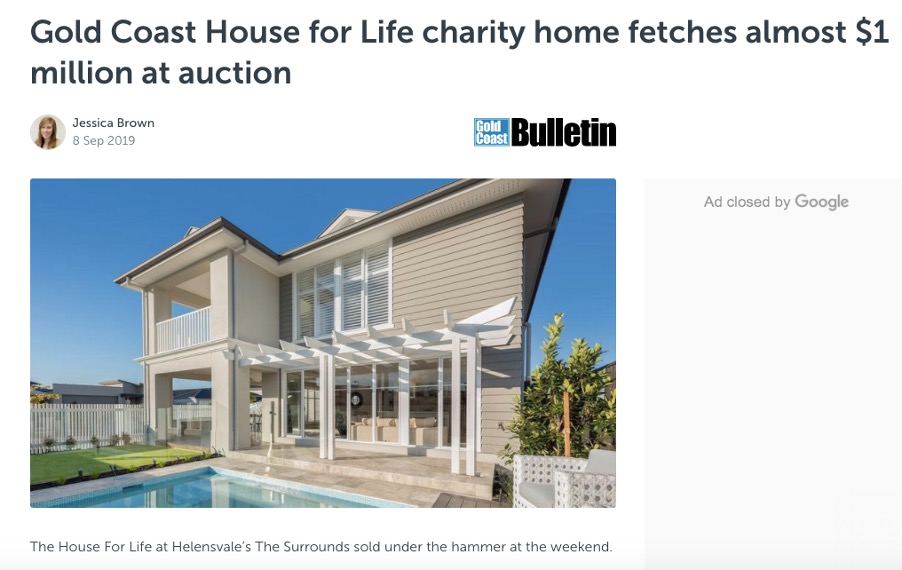 Gold Coast House for Life charity home fetches almost $1 million at auction' – Gold Coast Bulletin, 8 September 2019
Drew's Paddock, Ballarat – Win News 3 September 2019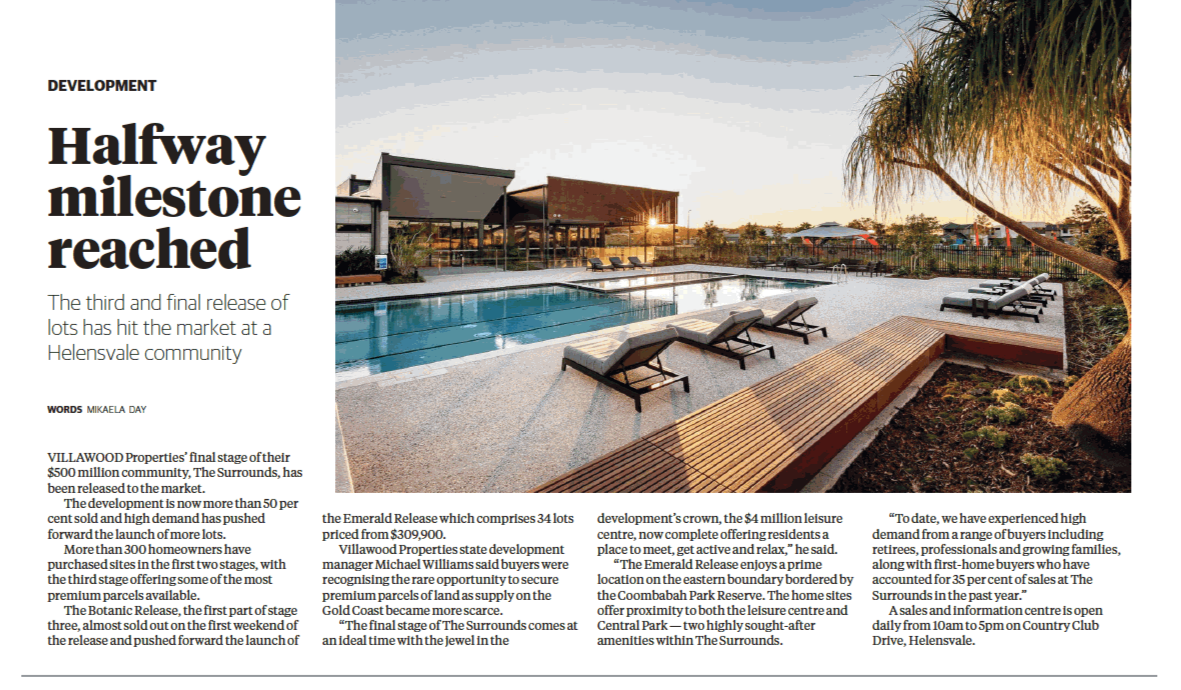 Halfway milestone reached – the third and final release of lots has hit the market at a Helensvale community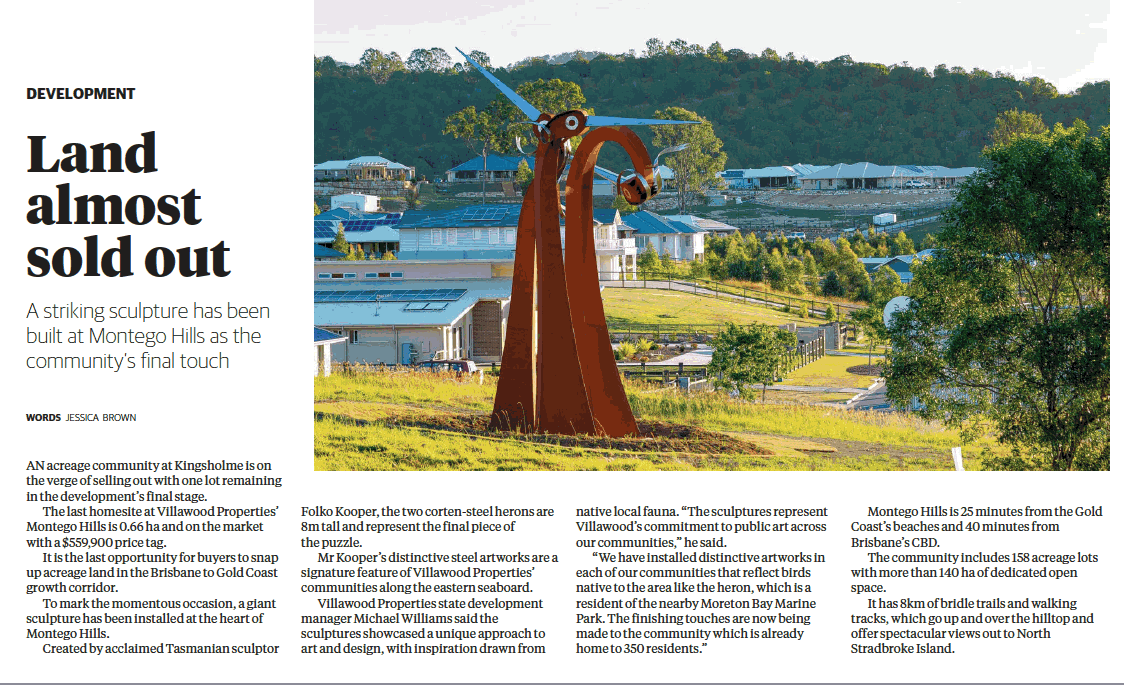 Land almost Sold out at Montego Hills – 21 October 2019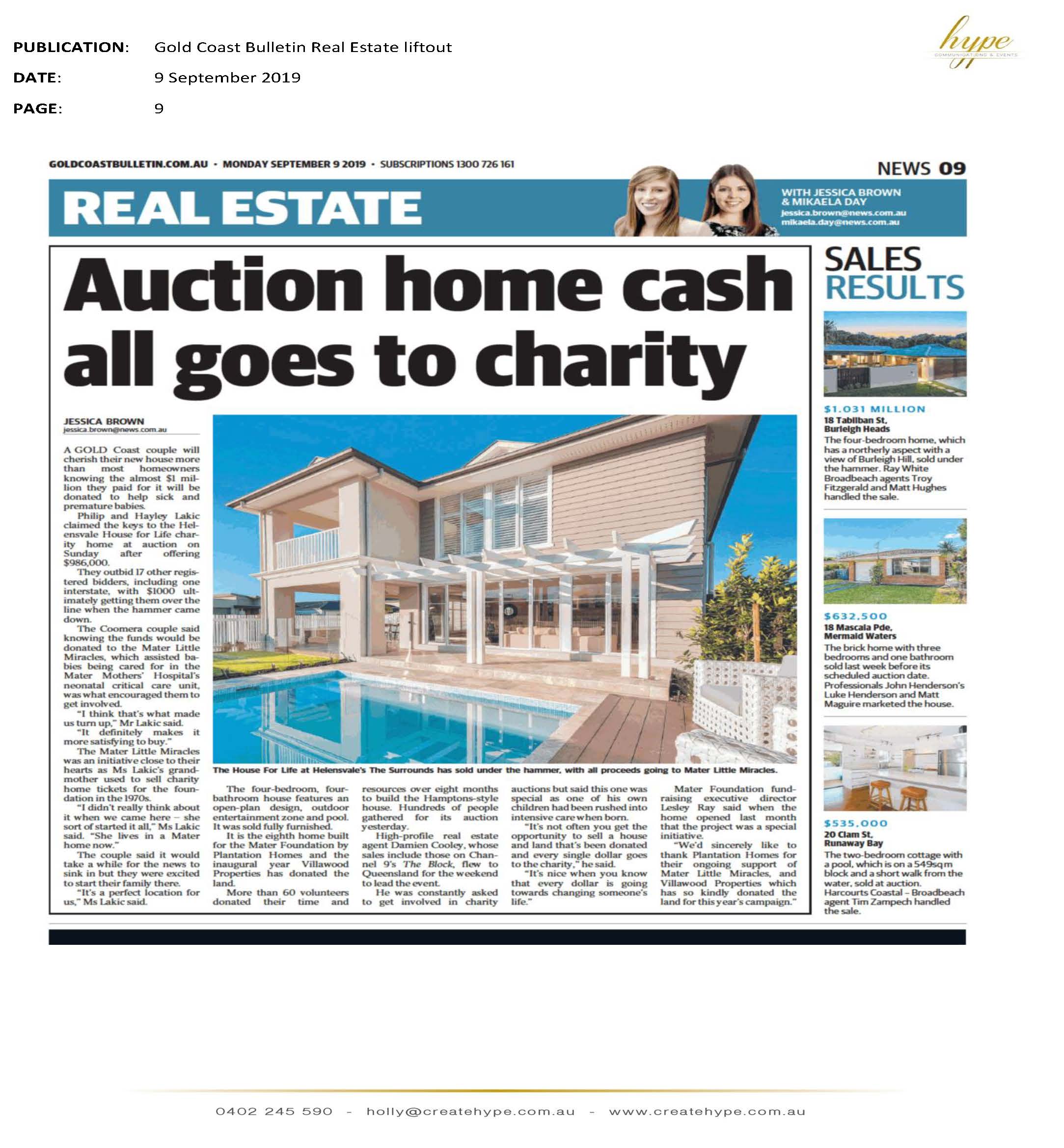 Auction home cash all goes to charity – 9 September 2019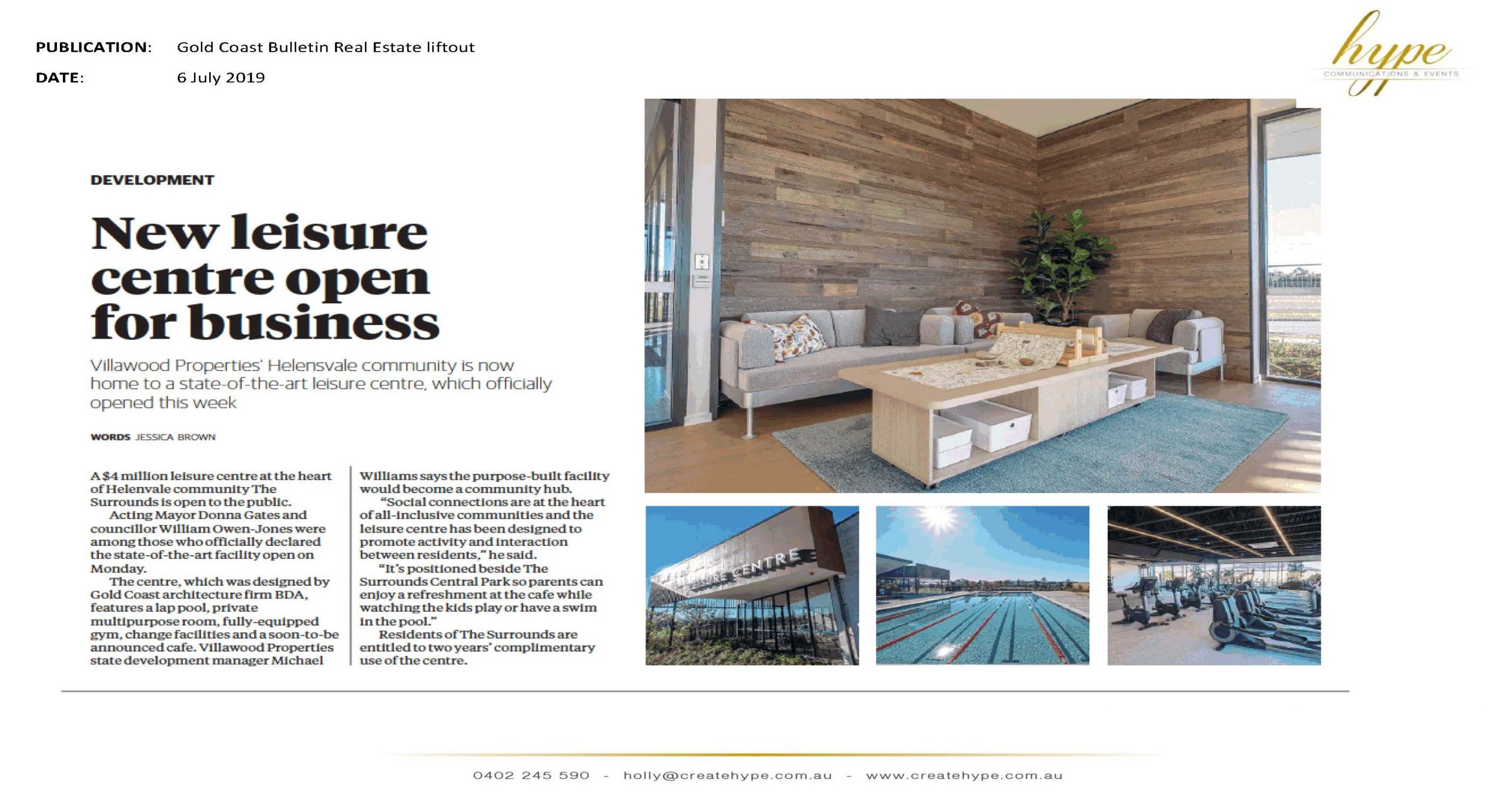 New leisure centre opens for business – 6 July 2019