Community News
16th January 2020
Making History At Lara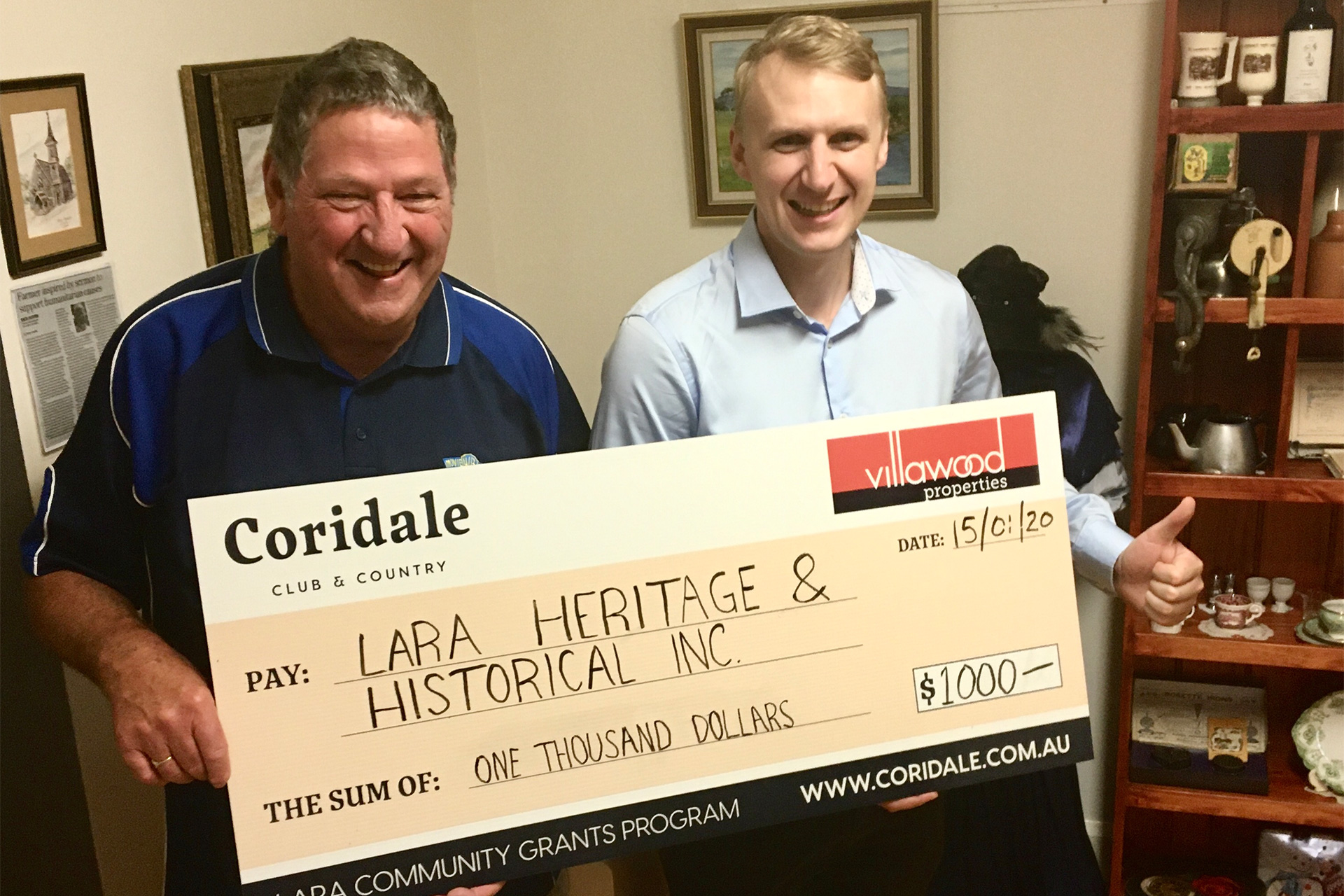 Cut-throat razors, bushfire-fused coins, pianolas, terrifying syringes, emergency helmets … the inventory at the Lara Heritage Museum can send a slight shiver up your spine.
But the barrage of old names – from Danaher, Gillett and Gebbie to Spalding, Wilks and Broad – you'll find in museum photos and papers also speak to a powerful sense of place at this rural town in the shadow of the You Yangs.
So too do hundreds upon hundreds of artifacts in the old Henderson family's 1860 Lake Bank pub that now serves as the museum and historical centre's home along Forest Road.
By artifacts, think household and family treasures and keepsakes from generations of Lara folk: cutlery, crockery, paintings, photos, gramophone and wirelesses, cots, dolls, cameras, parish maps, dresses, makeup, brushes and bottles, pharmaceuticals, books galore – even old cricket scorebooks.
A footprint cast of a large cat believed to roaming the area, Victorian mannequins, lanterns, an intricately carved wooden organ, zithers, tapestries and jewellery also help breathe life into past generations of Lara's rich rural history.
For Ian Broad, who started the museum with Les Kelly after a 1969 Lara bushfires remembrance a decade ago, it's a labour of love. And a vital part of Lara's soul.
He reels off names, family lines, links and connections with the encompassing knowledge of a born-and-bred Lara denizen. As a rookie firefighter, Ian's first outing was that disastrous 1969 blaze that claimed 18 lives and razed 43 homes, a church and a primary school.
Memories and recollections at the 2009 remembrance for the fire sparked the drive for the museum, which today boasts some 60 members and memorabilia donated from across the region and further afield.
Villawood Properties this week stumped up a $1000 to the museum as part of its Lara community grants program. It will be used for brochures detailing the museum's varied and important collection.
Other recipients in the funding round include:
Kidslinks for a sensory play space;
North Geelong Warriors SC for playing and technical support;
Lions Club of Lara for the purchase and equipping of a barbecue trailer;
Lara Latte Cycling Group for the design and creation of new cycling kit; Lara Swimming Group toward the Lara Swimming Club All Abilities meet.