Community News
16th January 2020
Nursing Grand Ambitions For ARMSTRONG, Mount Duneed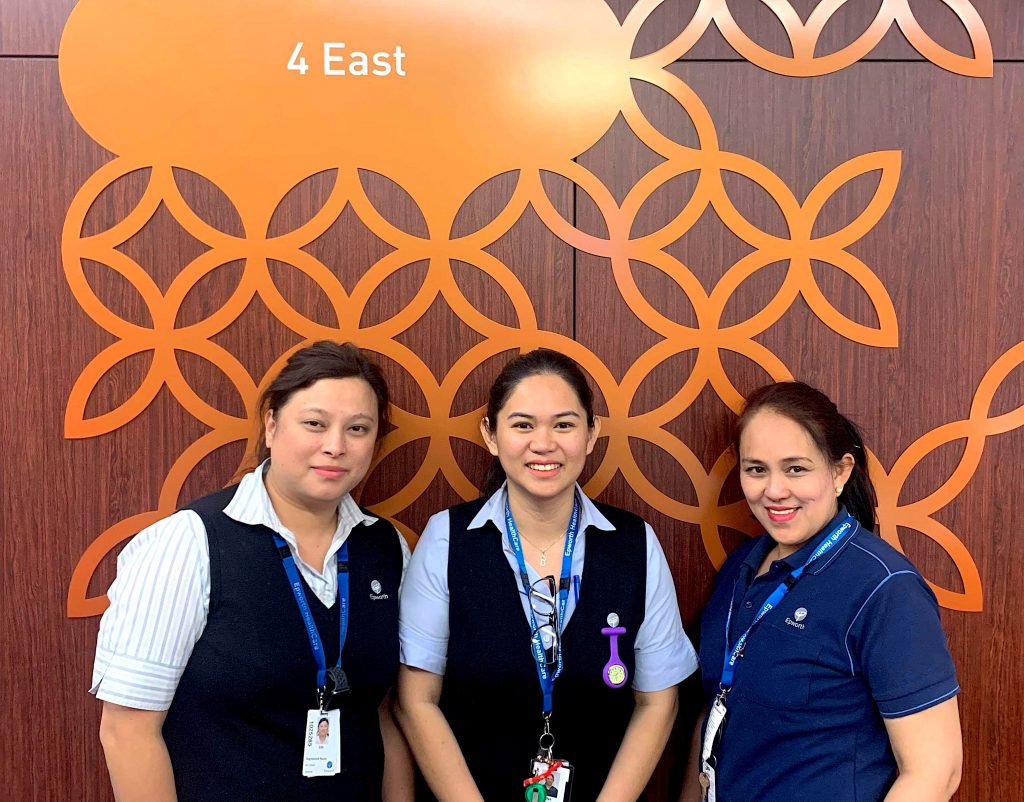 Who says you can't mix work and play?
Don't try telling that to three nurses working the same 4 East ward at Geelong's Epworth Hospital – Maricon, Rina and Jini. They're as thick as thieves.
In fact, they're so close that they've all bought in at Armstrong Mount Duneed. And they couldn't be happier with themselves.
They're also crucial players in the care worker contingent Villawood Properties is working hard to develop among Armstrong's population.
Maricon Saducas and husband Jonathan has been living at Armstrong since 2017. Jini bought in last year. Rina bought in under the care worker program and is planning to build from mid next year.
"I've loved the place since I lived here," says Maricon.
"I have two kids, a girl 14, Aphea, and a 12-year-old boy, Sean. It's very accessible to work and the community.
"The important thing for me is their safety and convenience. I'm so happy they have the school bus to Sacred Heart and St Joseph's in Newtown. The bus stop's just a three-minute walk away.
"And now we have the PTV bus service running every half hour as well."
Rina and Edwin Ortillo have a little girl, Elisse, 4, and initially wanted to buy at Highton. Maricon suggested they look at Armstrong because it has a primary school opening new year.
"Maricon said: 'You're going to love the place'," Rina says.
"We saw the care offer and Edwin said to me: 'Just get a lot.' We're renting so you're paying but get nothing.
"We bought in Gravity Drive. We got in under the care program, saving $20,000."
Young Elisse recently snaffled Villawood's $500 honey photograph first prize and more than a little happy about it too.
Chatting at Club Armstrong's 9 Grams café Maricon nodded happily at her handiwork, bringing her Epworth workmate into the Armstrong fold.
"They fell in love with Armstrong," she says. "It's a seven-minute drive to work and very close to Torquay. It's got the nice Club Armstrong and park.
"There's a supermarket and a big shopping being built right now. And a smaller shopping centre coming too. And the care workers promotion."
"That's why Rina said: 'I'll have look'."
The triumvirate hails from The Philippines and Nepal. Their 4 East ward workplace at Epworth is a rehabilitation ward and they care for orthopaedic, neurological, trauma, geriatric and general reconditioning patients.
They work rotating shifts – mornings, afternoons and nights – to six-week rosters, and planning for work and family/kids' activities is a non-stop exercise.
They all agree the community focus and facilities at Armstrong were big factors in their decision-making as purchasers.
Moreover, coming to a new country, the importance of building new friendships can't be understated.
Maricon has known Jini Rax for two years. She introduced her to Villawood after relaying how she loved the place. The bush telegraph was buzzing.
"Jini's Nepalese and her husband's Indian. They're presently living in Warralily but wanted to move to Armstrong. She went to see Oliver Hume and she purchased," says Maricon.