Corporate News
6th January 2020
Big saving for first home buyers
Victorian first home buyers saved more than $735 million this year with stamp duty exemptions and concessions, Victorian Treasurer Tim Pallas told media at Villawood's Truganina community Albright at the weekend.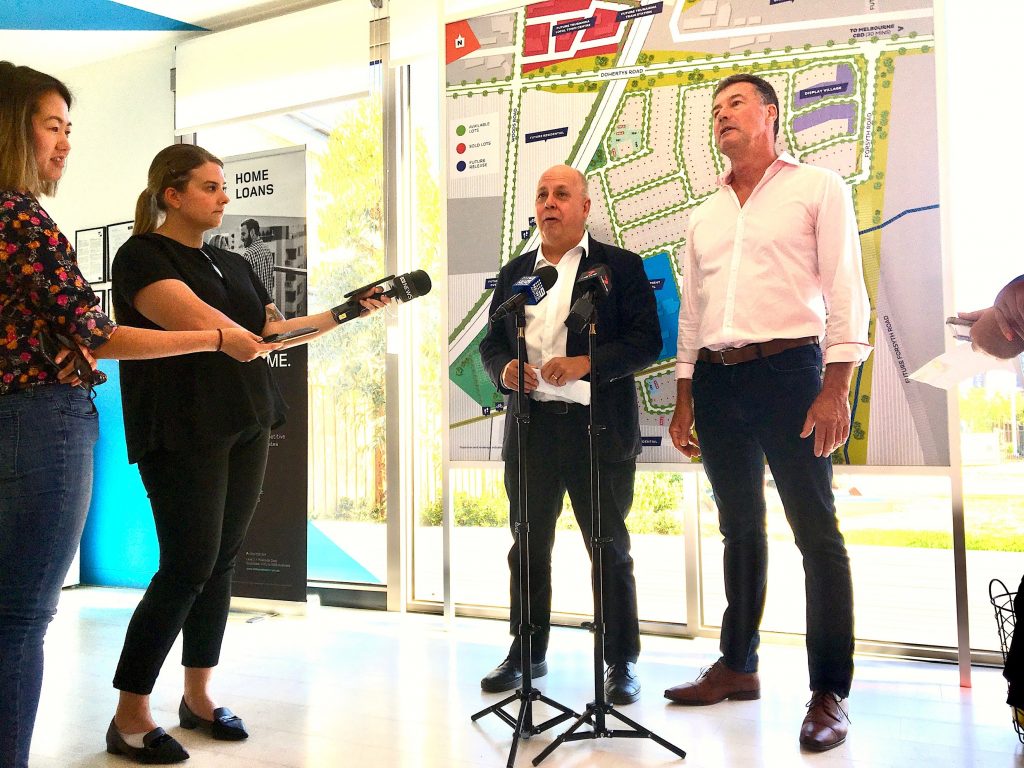 Mr Pallas, together with Villawood executive director Tony Johnson, pointed to a buoyant FHB market across Melbourne and as far south as Geelong.
First home buyers are also eligible for a one-off $10,000 First Home Owner Grant, which the State Government doubled to $20,000 for regional first home buyers.
The most popular postcodes for first home buyers in 2019 included 3064 (Craigieburn, Donnybrook, Roxburgh Park, Kalkallo, Mickleham), 3029 (Hoppers Crossing, Tarneit, Truganina) and 3978 (Cardinia, Clyde, Clyde North).
Pranav Patel, 36, and wife Alpa, 33, moved into their Truganina home at Villawood Properties' Albright community two weeks ago.
"We were renting for almost six years and saving up for a deposit for two years," Mr Patel said.
He said the financial boost had been a really big help and the timing of the shift into their four-bedroom home was perfect. Their first child is due next month.
"So much is happening, we are so excited about our new house. Dreams do come true," Mr Patel said.
Villawood's Tony Johnson said there was no doubt the FHB concessions were working.
"The market's coming back very nicely," he said, pointing out that Melbourne's expansion was at a new and strong level.
"The west is not just the west, it is all the way down to Geelong. The north is all the way up to Wallan and Melbourne is still enjoying very fast growth."