Corporate News
22nd December 2020
Villawood Moves into South Australia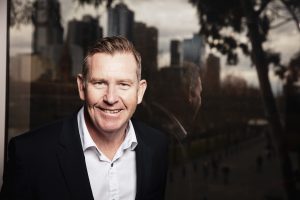 Villawood Properties is expanding its operations to take on new projects and acquisitions in South Australia as it actively ramps up its national presence in the face of the COVID disruption.
We have surged through the pandemic with driving sales, major new acquisitions, extensive civil works and estate sell-outs.
After securing some of Adelaide's leading industry figures – including Alan Miller, Stuart Headland and Peter Gatsios, all formerly with Delfin/Lendlease and CIC/Peet – we are now actively pursuing South Australian pipelines for our high-quality master-planned residential projects.
Villawood has a lengthy catalogue of award-winning projects along the eastern seaboard across the fields of design, environment, master-planning and community engagement. Our signature Residents' Clubs and giant sculptures, together with breakthrough water and power technologies, have us leading the industry.
As Villawood CEO Alan Miller says: "Villawood's arrival in South Australia brings a wealth of knowledge and expertise in building strong community-focused residential housing.
"This will set a new benchmark for Adelaide and South Australia. Our local knowledge plus Villawood's 30-plus years of experience, its innovation and creativity, and its deliberate focus on constantly setting new standards will shake up the market.
"We are really looking to up the ante and home-buyers will be the beneficiaries."
Alan oversaw the prize-winning CIC Lightsview project when it took out the UDIA's National President Award and National Masterplan Award in 2014, as well as the earlier joint Delfin/State Government's Golden Grove when it captured the prestigious international FIABCI Prix d'Excellence.
He says Villawood Properties will be a unique player in the South Australia market.
"Villawood is focused on seriously raising the standards for sustainable community housing in Australia. We will be committing substantial expenses and resources to our SA operations," he said.
"We've managed to secure major sales, amid the interruption of COVID-19, on the back of our reputation for quality and affordability. At the same time, we've secured key new acquisitions and project launches in Victoria and Queensland – even a market-leading, new range of architect-designed affordable homes.
"Plus we've taken out the UDIA's best Residential Subdivision Award in Queensland, on top of last year's Environmental Excellence and Best Residential Development awards in Victoria."