Corporate News
14th December 2020
Kids give Wandana's Drewan Park the thumbs-up!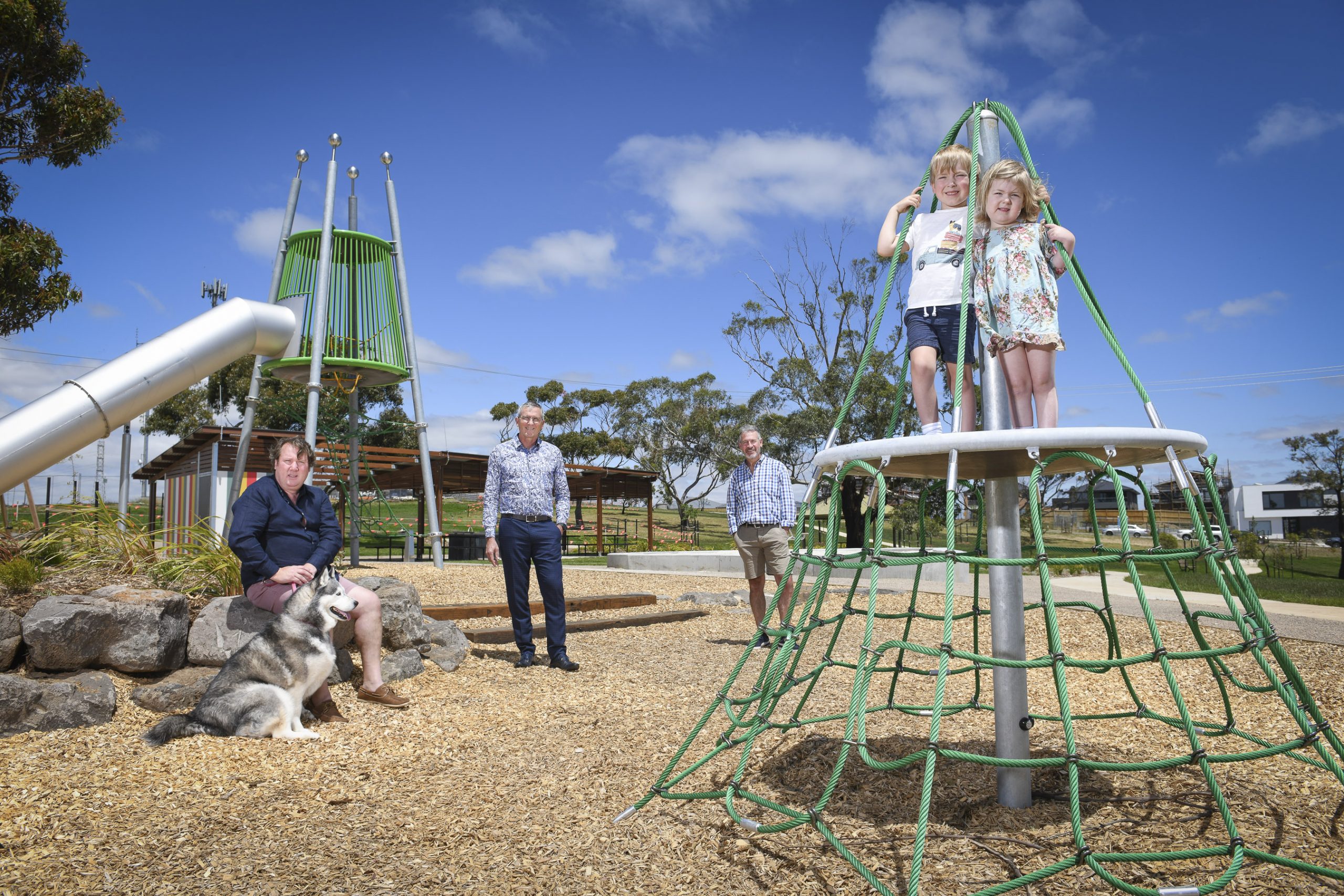 Will and Camilla Waters were two excited kids as they gave our Wandana community's new Drewan Park a test run this week.
Up the ropes, down the tunnel slide, soaring on the swings, excavating the sandpit and tearing their way across the park looking out across Geelong and Corio Bay.
Will's breathless assessment of the tunnel was brief but right to the point.
"Again!" he insisted.
The sprawling $800K new Drewan Park, a joint project between Villawood and the City of Greater Geelong is certain to be a hit with Wandana residents.
In addition to the playground gear, it features extensive plantings, a great path network, picnic and barbecue facilities, a new shelter, restrooms and space enough for kids to run all day.
The park works were carried out by Drysdale contractor BC Garden Construction, generating a tidy 20-plus jobs.
Image: Will and Camilla Waters, with city councillors Ron Nelson (left) and Bruce Harwood (right) and Villawood's Rory Costelloe.