Corporate News
26th November 2021
Villawood Leading the Way - Raising the Bar in How Geelong Lives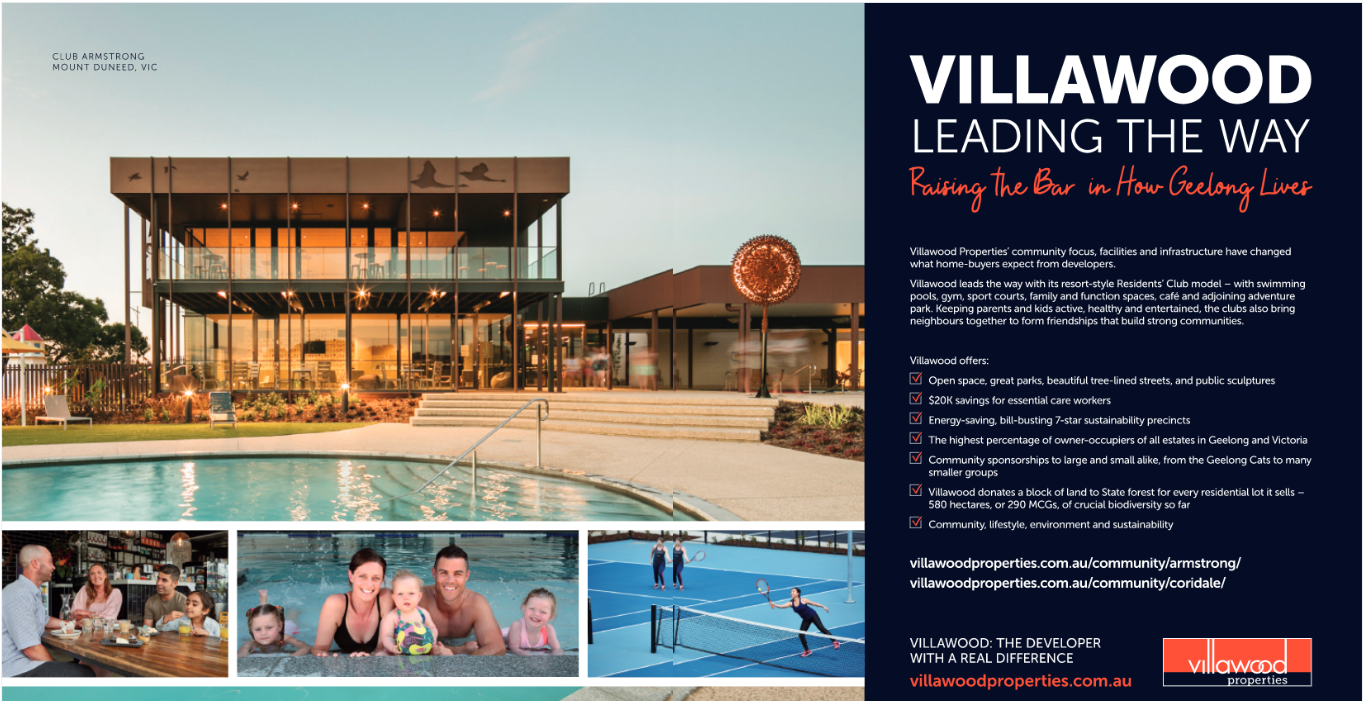 Villawood Properties' community focus, facilities and infrastructure have changed what home-buyers expect from developers.
Villawood leads the way with its resort-style Residents' Club model – with swimming pools, gym, sport courts, family and function spaces, café and adjoining adventure park. Keeping parents and kids active, healthy and entertained, the clubs also bring neighbours together to form friendships that build strong communities.
Villawood offers:
Open space, great parks, beautiful tree-lined streets, and public sculptures
$20k savings for essential care workers
Energy-saving, bill-busting 7-Star sustainability precincts
The highest percentage of owner-occupiers of all estates in Geelong and Victoria
Community sponsorships to large and small alike, from the Geelong Cats to many smaller groups
Villawood donates a block of land to the State forest for every residential lot it sells – 580 hectares, or 290 MCGs, of crucial biodiversity so far
Community, lifestyle, environment and sustainability
Originally Published in the Future Geelong – Geelong Advertiser –  26/11/2021.