Corporate News
30th May 2019
Sculpture Celebrates Sustainability and Innovation at Aquarevo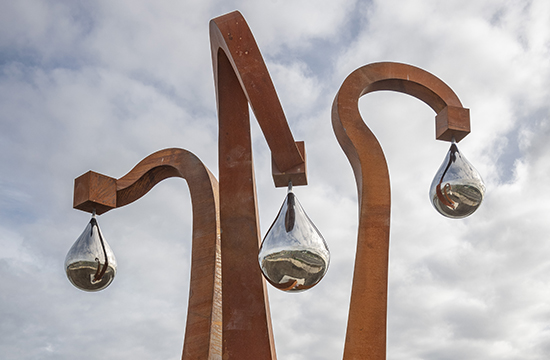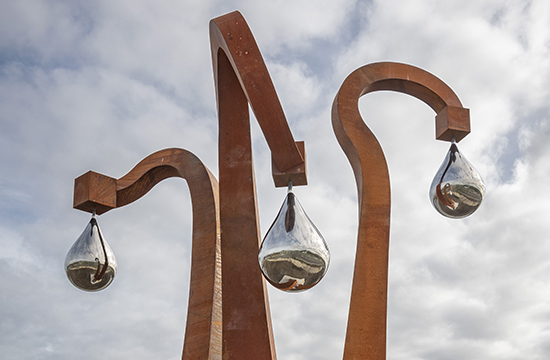 Villawood Properties' artist in residence, renown sculptor Folko Kooper, has taken inspiration from the innovative water management model in place at Aquarevo, with his latest unveiling.
The sculpture entitled "A triplet of droplets" sits within the main park of the innovative Aquarevo community, which is a joint venture that combines Villawood Properties' expertise in the creation of communities characterised by sustainability and liveability, with the Government utility provider's expertise in efficient water management.
The intent of this piece is to foster an appreciation for Aquarevo vision of sustainable living, derived from smarter water and energy management within the home, making the community a contender for the title of Australia's greenest urban residential development.
Ensuring community and environmental sustainability is something Villawood takes very seriously, while art provides a genuine opportunity to connect, promote thought and inspire, which we believe is necessary for creating thriving and vibrant communities.
This sculpture, with the three drops of water suspended, is representative of the three types of water used in all the homes at Aquarevo: rain water, drinking water and recycled water.
We hope it instils a sense of pride amongst residents in the fact they're part of the future of living.
Learn more about Aquarevo.