Corporate News
26th October 2018
First Home Underway at Aquarevo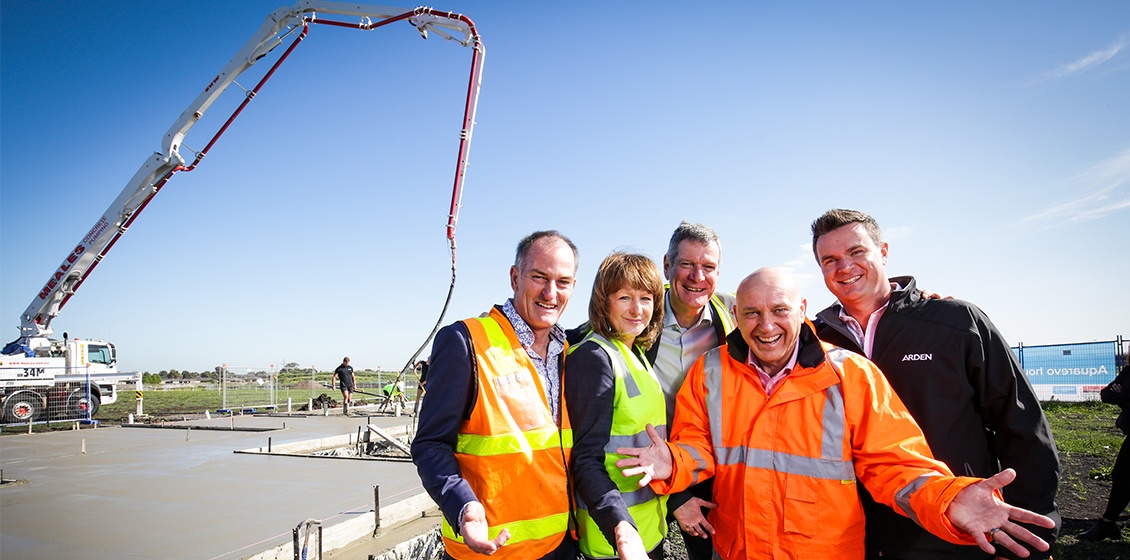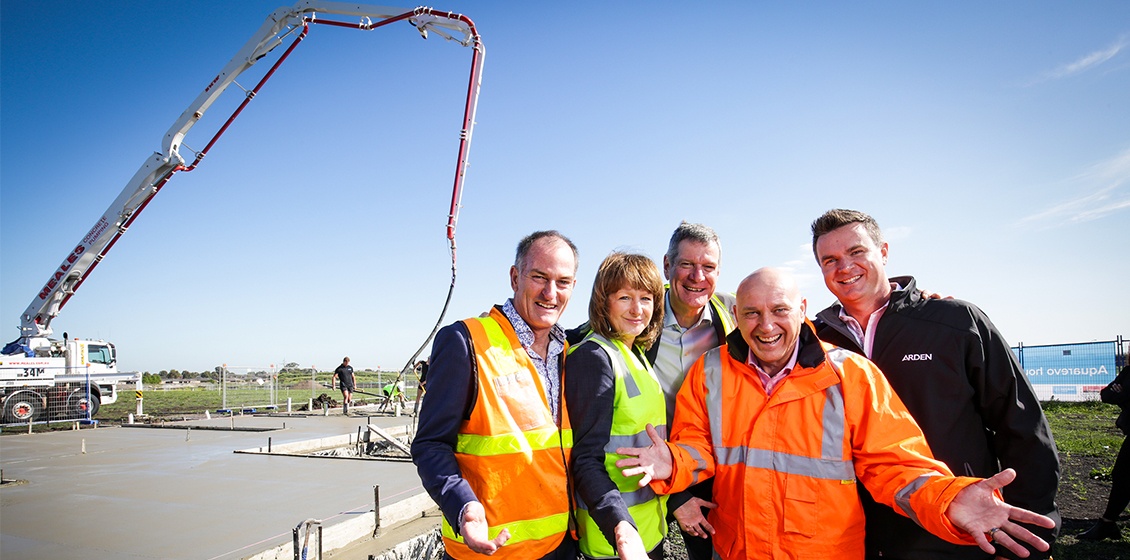 On Thursday 25th October, Villawood Properties, South East Water and Arden Homes celebrated  the start of construction of the first house at Aquarevo.
The home is designed to showcase the water and energy saving initiatives that will feature in all 460 homes of the development.  Each home will reduce reliance on drinking water by up to 70 per cent and cut energy consumption by 60 per cent, making Aquarevo Australia's most water and energy efficient residential development.
Aquarevo is a unique collaboration between Villawood Properties, one of Australia's leading residential land developers, and Victorian Government utility South East Water. The first house is being constructed by Arden.
Villawood Properties, South East Water and Arden Homes welcomed Jude Perera MP, on behalf of Minister for Water, Lisa Neville, as he visited the Aquarevo development to seethe start of residential construction.
Construction of the first house also marks the commencement of broader residential construction in the innovative greenfields community, which has experienced a high level of demand since launching in November 2016.
Villawood's General Manager of Development, Neil O'Connor, said, "We look forward to seeing these elements in practice at Aquarevo and to exploring opportunities to further advance sustainable residential communities in the growth areas."
Learn more about Aquarevo