Community News
18th May 2020
Welcome to Delaray…. Aman and Renuka
For Aman and Renuka, their decision to buy at Delaray was all about community!
'We looked at several different estates, spending time to get a 'feel' for them.  We chose Delaray because nowhere else had that beautiful feeling of community we wanted'.
Having moved from overseas in recent years, Aman and Renuka wanted to build their home in a place where they had a great connection with local neighbours and friends.
'We love to explore and are very social' explained Renuka. 'Participating in events, making new friends and hosting guests is something we love doing'.
'Being from overseas, we're missing family, but having families around us at Delaray made us feel very connected to the community and we can see how easy it is to get outside and make friends here'.
Club Delaray was also a major factor in where Aman and Renuka choosing where to build their new home at Delaray.
'We want to be close to the Club, so we can enjoy swimming and the gym. Our 12yo son especially will be able to continue his swimming lessons and make friends at the Club'.
Excitingly, their family will soon be expanding to include a new pet, with Renuka explaining how much they're looking forward to lots of walks and enjoying the wetlands, right on their doorstep.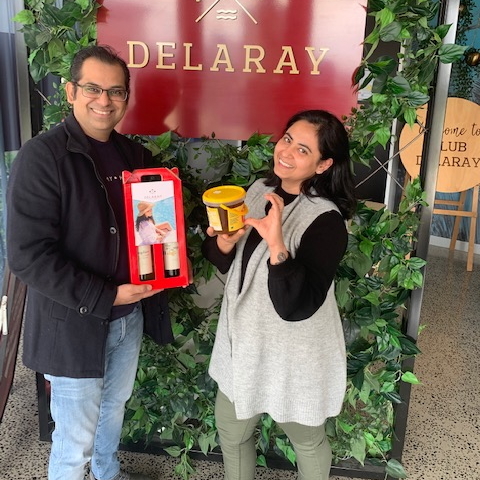 We're delighted to welcome Aman, Renuka and their son to the community. We look forward to seeing you around Delaray!