Corporate News
13th May 2022
Builder Partner Profile; Anthony Caruana, Nostra Homes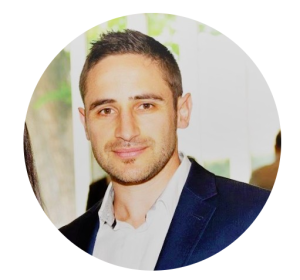 Nostra Homes chief Anthony Caruana chuckles when he recalls his Mum telling Villawood boss Tony Johnson to kick his shoes off before coming inside their home. Anthony was just 23 and running a fledgling new business when Tony arrived at the front door of the Rockbank family home to hit him up for three houses – for his daughters.
"I was scratching my head, why didn't he go to a major builder? I was only building about 30 houses a year at the time," Anthony recalls. "But I was quite privileged to get the opportunity. I thought 'This is not just anyone, and it's for his daughters'. And Mum's asked him to take his shoes off at the door!"
Turns out, Tony had asked around at the Rupertswood Footy Club if anyone knew a good builder. One of Anthony's mates put in a good word for him and next thing Tony was kicking off his size nines in Rockbank.
"I promised myself I'd do a really good job," says Anthony. "They saw me doing a fair bit for Lendlease in townhouses. I got an opportunity at Villawood's Aspire1 to do a pod of 10 townhouses –that was Villawood's first medium density project and the relationship flourished from there. Villawood's provided me some good opportunities and I've done a lot of projects. I always treat them as my own family."
As one of Villawood's closest builder partners, Nostra Homes' handiwork can be found through numerous communities including Armstrong, Coridale, Alamora, Trillium, Redstone, Rathdowne and Delaray. Anthony Caruana is like many of Villawood's builder partners – driven, customer and quality-focussed, and hard working.
"I started building when I was 19," he says. "I had $10G in savings, I was earning $18G a year in apprentice fitter and turner wages and working in Sunshine. I went to my accountant said: 'I've got $10G what do I do with it?' He said 'Buy a house', but me being me, I thought I'd build the house. So I worked as an apprentice from 7 to 5, doing a bit of overtime every day, then from 5 until 1 in the morning I'd work at the house. All weekend I worked at the house. I made $50G profit from my first house. I'd sold it before it was completed. Then I built two more houses from the profits."
Two more followed, then another three, plus a few order jobs from people like Tony, until now, 16 years later at the helm of Nostra Homes, he has has some 3000 under his belt. "Nostra employs 62 people – drafties estimators, sales consultants, admin staff – plus we sub-contract all the work so we have a couple of hundred subbies as well," Anthony says.
His company builds between 60 and 80 homes a year with Villawood, both medium density and free-standing homes. Its performance is predicated on a strong MO of responsiveness, respect, passion to prosper, accountability and quality.
"People ask me 'What do you think got you there?'" says Anthony. "My answer is lead by example but treat your staff more importantly than your customers. Also treat everyone on a level playing field regardless of their status. If you treat your staff well they'll treat your customers well."