Community News
20th March 2019
ARMSTRONG Hangar gets first pop-up tenant
ENCOMPASS Community Services is the first group to take up use of the old Geelong Airport hangar offered gratis by Armstrong developer Villawood Properties.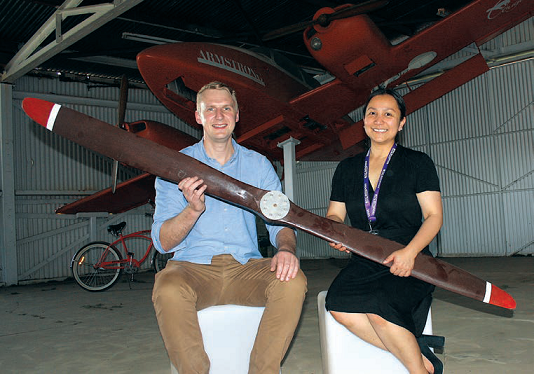 The hangar is a 25m x 12m open space with three offices and a kitchen and is being offered free by Villawood for one-off community uses.
Judging by early interest, it could soon accommodate art shows and installations, cultural activities and other pop-up uses.
"The hangar could suit any of a range of community uses," Villawood Properties executive director Rory Costelloe said.
"We're keen to discuss further how the hangar could work to help the community."
The hangar has a high-pitched roof, windows, security, lighting, power, wood-heater, plumbing and toilets as well as a light aircraft installation.
Sited at the corner of Surf Coast Highway and Unity Drive, it evokes the former use of the site as Geelong Airport.
The hangar was converted to a land sales office by Villawood when it launched its Armstrong community. With the opening of a new, adjoining sales office, the hangar is vacant.
Villawood wants the venue to be used for one-off events, making it accessible to the broader community.
For more information on the hangar for pop-up use, community groups can email armstrong@villawoodproperties.com.