Community News
21st July 2022
VillaRange A Top 10 Sensation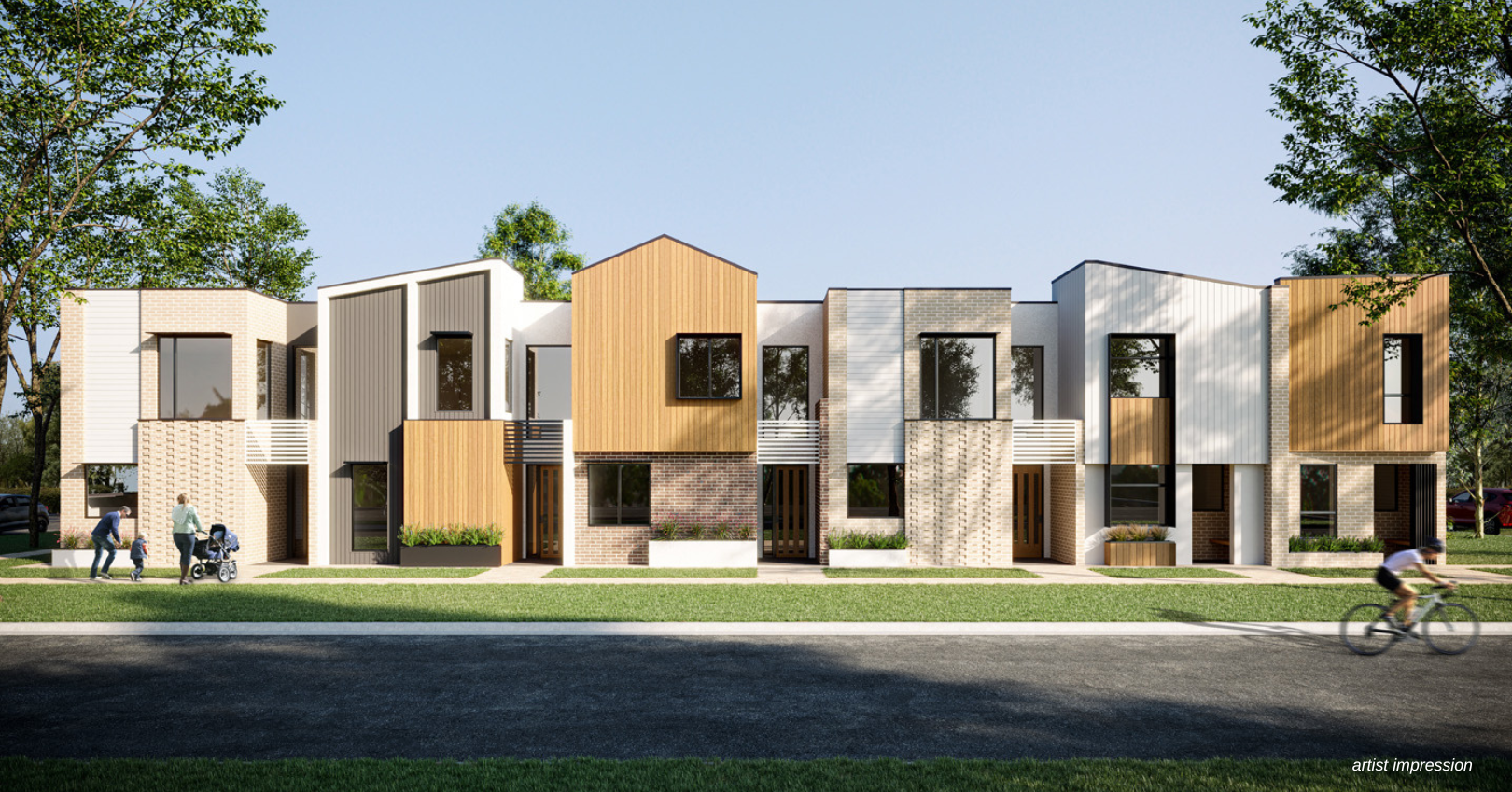 The emerging post-Covid era is seeing significant change in how property purchasers view the market – especially first home buyers. Lengthy and repeated lockdowns have changed many attitudes to how and where people want to live. Working from home is a new norm, lengthy commutes are increasingly shunned, rental living's not so popular.
Not surprisingly, demand for more affordable housing is a stand-out imperative for new entrants to the property market – particularly where the cost difference between renting and buying can be minimal. VillaRange designer homes – ultra-contemporary 2BR and 3BR home and land packages – are hugely popular and first home-buyer attention is quickly focussing on this product.
That's right, 2BR and 3BR homes, not townhouses or townhomes but real homes with all the liveability and features you expect of a fully-fledged home.
Welcome to the exciting VillaRange suite of sleek, architect-designed homes, from Villawood Properties. They're homes but not as you've know them before. These are state-of-the-art, sustainable, architect-designed homes to fit heads and hearts and budgets. Urban chic in the suburbs with all the amenity of an established community. They stand head and shoulders above traditional house-land packages. VillaRange homes are innovative architect-designed house and land package deals. No shared walls with your neighbours. Your very own slab. And two separate contracts – land and home – even though Villawood does sell them together. With VillaRange homes, though, is the sheer premium, light-filled, spacious space they offer, courtesy of some seriously sharp architect smarts.
So the upshot, there's a real lot going for VillaRange. Especially in the well-resourced developments and super levels of amenity that Villawood offers. Look closely at the options and add-ons, they can be really attractive. What seems interesting and affordable at first glance, on further investigation reveals itself a seriously good lifestyle choice. A tip: Better be quick.
Here's a quick TOP 10 GUIDE to just why VillaRange works so well:
Design – responsive architectural designs, open-plan, intelligent layout.
Affordability – amazing value for money and home ownership access.
Sustainability – energy-saving design and features throughout.
Location – unbeatable with Villawood's residents' club pools, gyms, sport courts, café and more on your doorstep.
Turn-key solution – lock and leave, good security, landscaping, driveway, clothesline, even letterbox, included.
Low maintenance – leave your spare time for things you love rather than gardening.
Inclusive – a great sense of community with neighbours close by.
Perfect fit – just right for first home buyers and downsizers.
Transport – buses and trains close by.
The lot – local shops, town centres, medical and community services, parks, open space nearby.
MAKING DESIGN KING
Architect-designed style, space and comfort are the driving features behind the market-disrupting new VillaRange suite of homes by developer Villawood Properties. Uber-chic high design is bringing high ceilings, light-filled spacious living areas and architect smarts to a whole new market with VillaRange's 2BR and 3BR home-and-land packages.
VillaRange's design fundamentals utilise light, tone, texture, materials and height to create their attractive internal living areas. Externally, contemporary lines, materials and site-specific design blend skilfully to provide intelligent, aesthetic architectural responses.
Affordability is crucial to the Villarange offering but Villawood has found purchasers making it a secondary consideration after they come to appreciate the sharp design of the homes.
VillaRange utilises super-efficient land use with clever, creative architecture to allow maximise liveability at a highly competitive affordable price point.
You can't ask for more than that in a new home.
AFFORDABLE AND SUSTAINABLE DESIGN
Affordability is key to the sleek VillaRange suite of homes to hit the market from award-winning developer Villawood Properties.
With an unmatchable price-point that's complemented by Villawood's super community-focussed brand, VillaRange is a must-see for first home-buyers tired of renting and looking to purchase for a comparable weekly outlay.
The VillaRange suite of architect-designed homes has been designed for purchasers who might have thought they never own their own home. It has brought home ownership within the reach of many people anxious to enter the market and boost their financial security.
While affordability is paramount, Villawood has found that with VillaRange it often assumes a somewhat secondary place in buyer considerations. Put simply, people adore the design.
With high ceilings, light-filled spacious living areas and architect smarts, VillaRange 2BR and 3BR home-and-land packages are on their own title and specifically sited close to Armstrong and Coridale's central community hubs with their residents' club pools, gyms, cafes, sport courts and more.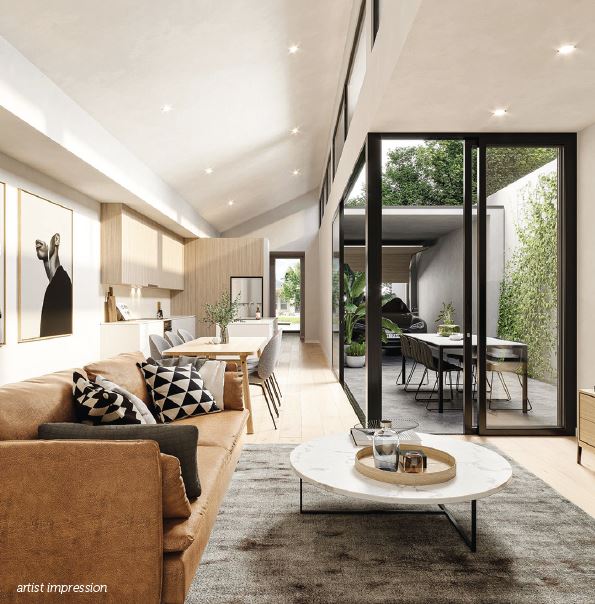 SUSTAINABILITY IN SPADES
Bill-busting, planet-friendly and community sustainability is front of mind in the design of VillaRange homes by Villawood Properties.
These homes feature solar-electric and gas-free systems and appliances bringing up a ground-breaking 9-Star Victorian Energy Efficiency Rating.
Coupled with electric boosted solar hot water, 6-Star NatHERS rating, minimum 2.5kW solar panels, an electric car charge-point and a living room ceiling fan, VillaRange's climate-conscious features allow purchasers to buy with both their head and their heart.
There's also another breed of sustainability many people don't consider when buying a home – community sustainability.
VillaRange homes are situated centrally in Villawood projects, with all the many community-growing features the developer is renowned for in immediate reach of newcomers keen to make friends and build new networks.
The homes are further complemented by Villawood's quality outdoor spaces. These include first-class playgrounds and parks, open spaces and wetlands, extensive pathways and exquisite natural reserves. It all makes up the back yard and helps breed a strong and connected community. A sustainable community.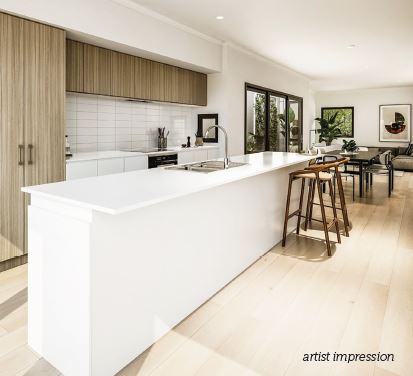 Originally published in the Bellarine Times 21/07/22