Corporate News
15th April 2021
Spell it all out!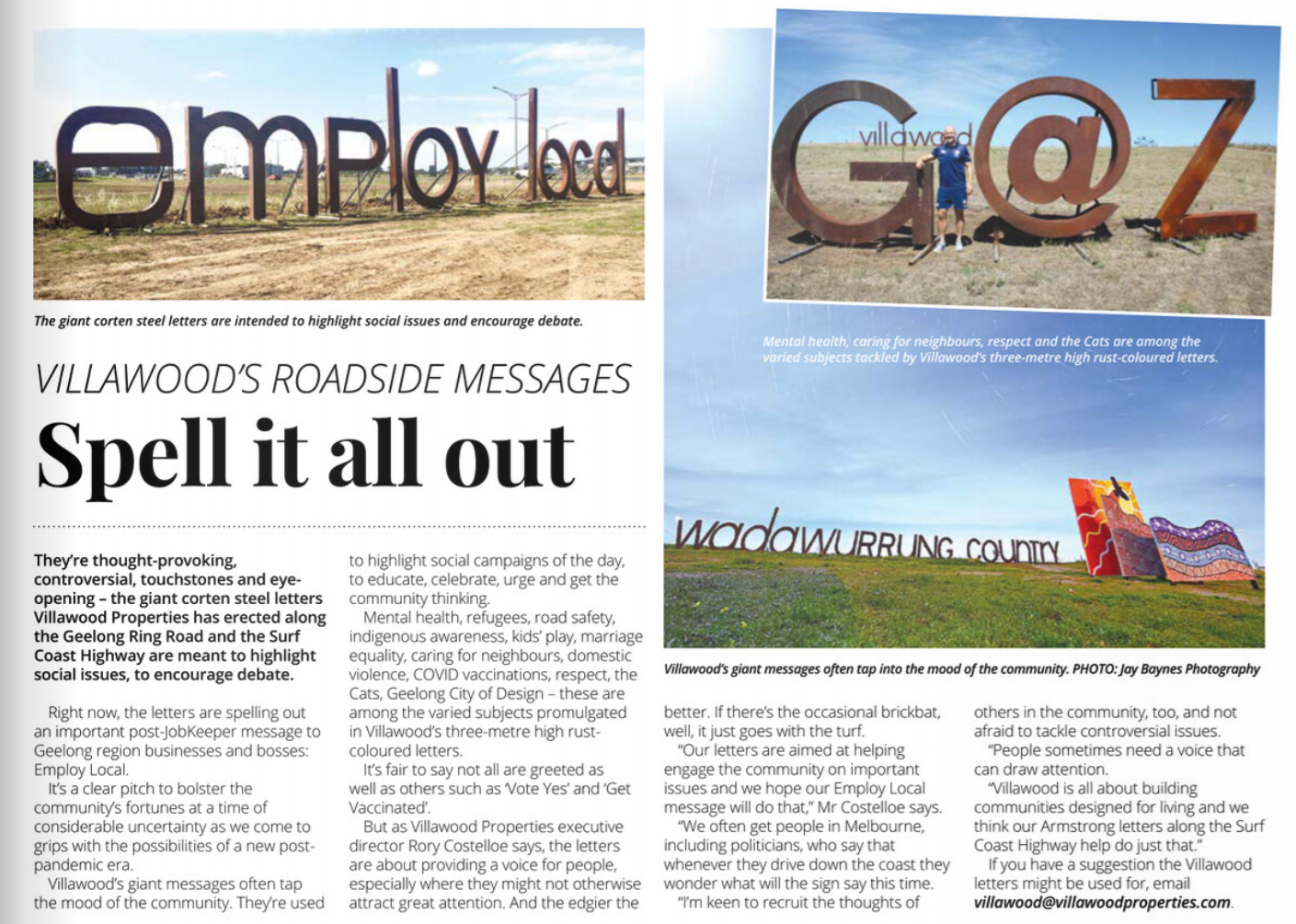 They're thought-provoking, controversial, touchstones and eye-opening – Villawood's giant corten steel letters are meant to highlight social issues, to encourage debate.
Mental health, refugees, road safety, indigenous awareness, kids' play, marriage equality, caring for neighbours, domestic violence, Covid vaccinations, respect, the AFL's Geelong Cats – these are just some of subjects promulgated in Villawood's three-metre high rust-coloured letters.
Right now, the letters are spelling out an important post-JobKeeper message to businesses and bosses: Employ Local. It's aimed at bolstering the community's fortunes at a time of uncertainty as it comes to grips with the possibilities of the post-pandemic era.