Community News
2nd July 2020
Sherwood Grange – When only the best will do
Sherwood Grange – a life without compromise
The wait is over. Villawood's exceptional Sherwood Grange is set to launch on August 1. This unique offering in an exclusive pocket of Sunbury's beautiful Emu Bottom has oversized allotments, expansive parklands and incomparable natural beauty. Embrace the opportunity of a lifetime.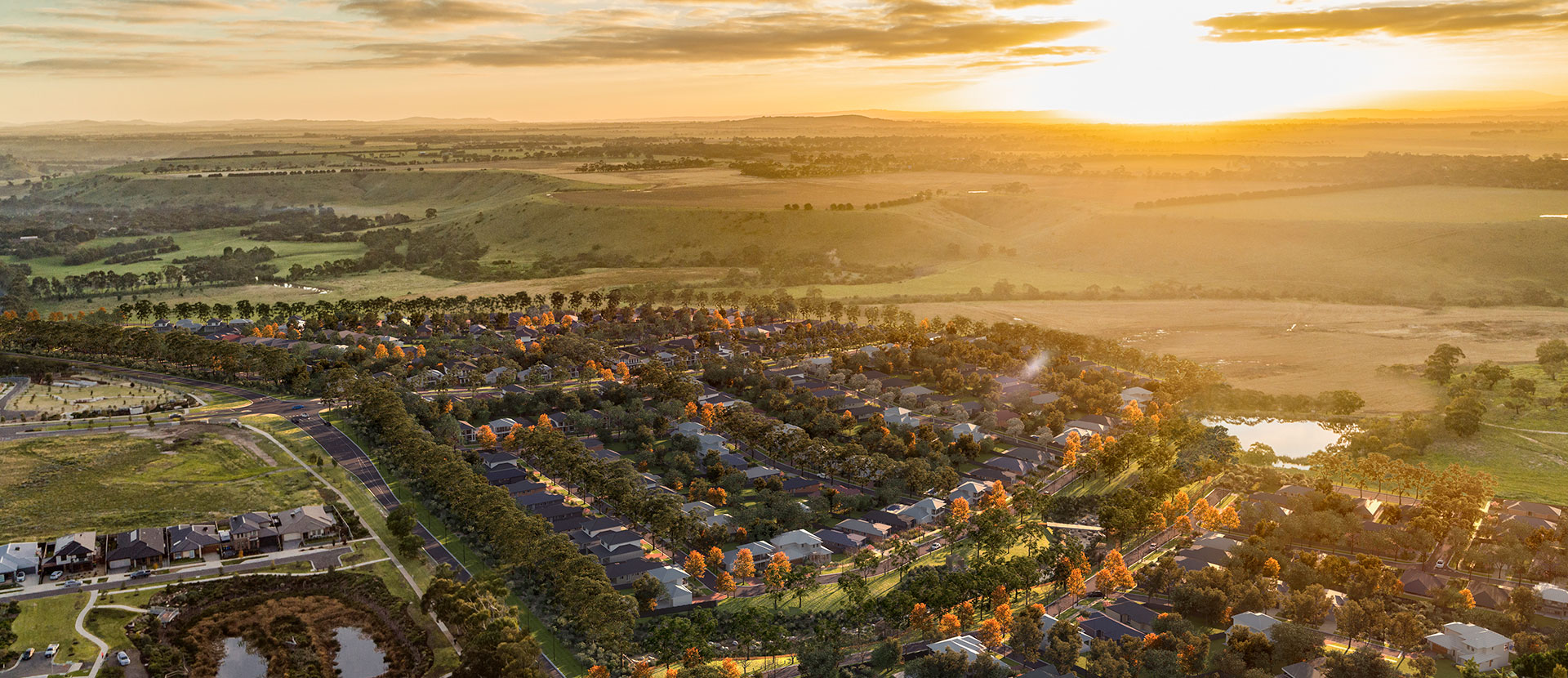 Build your dream home on your own piece of heritage land with sweeping views of Jacksons Creek and its stunning surrounds. With first class retail, dining, medical and transport services close by in central Sunbury, Sherwood Grange represents the pinnacle of residential living with its rare blend of natural beauty and urban convenience.
Sunbury is undoubtedly one of Melbourne's best kept secrets. Located just 30 minutes from Melbourne and with Macedon Ranges on its doorstep, everything your family needs for a remarkable lifestyle is within easy reach.
Villawood Executive Director, Tony Johnson says:
'Our vision for Sherwood Grange was to achieve a new benchmark in residential living. We are proud to offer such an amazing opportunity at our newest community in Sunbury. This town has a fantastic history, Emu Bottom itself dates back to 1836. It is where the first Aboriginal ritual rings were discovered and is home to Rupertswood Mansion, the birthplace of The Ashes.
Jacksons Creek is a beautiful creek and there is a great community here with everything you need. I raised my family in Sunbury and in my opinion it is probably 10 times better than every other growth centre in Melbourne.
What's really interesting is that when people discover Sunbury, they very quickly realise they are actually buying one of the very best addresses in Melbourne. Sherwood Grange will exceed your expectations on every level. We look forward to sharing with you a very unique place to call home.'