Community News
2nd November 2023
Imagine Display Village Biggest for Regional Vic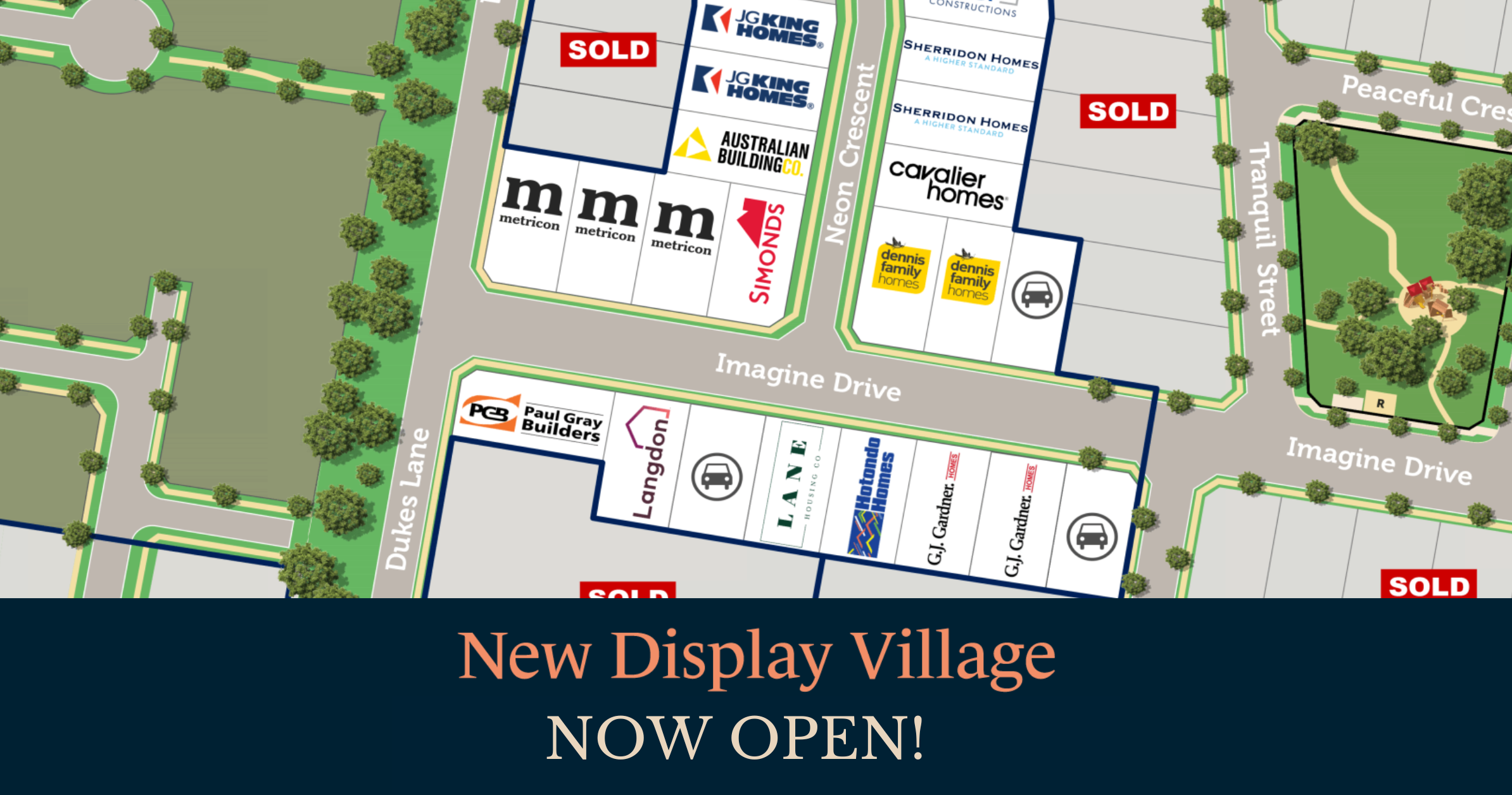 Bendigo is set to host the biggest one-stop home shop in regional Victoria with the launch of a new display village at Villawood Properties' Image estate in Strathfieldsaye.
The 20-home display village, with 13 different builders showcasing their skills, has just opened with nine sleek new homes already filled to the rafters with the latest contemporary features, fittings and home tech.
The full complement of homes will open in the new year but already home-buyers are pouring through the DV doors and poring over the latest designs, trends and packages.
Bendigo hasn't had a new display village since before Covid so this is quite the eye-opener with its cutting-edge features and designs. The Imagine display village will be the biggest Bendigo's ever hosted and the biggest outside of Melbourne, too. People visit the displays from all over the district. It's really going to be a valuable resource for home-buyers keen to know what's available in the market.
The Imagine Display Village has some of the very best builders in Australia. They're more than happy to share their expertise on design, living spaces, fittings, construction and costs, and sustainability.
The new DV allows prospective new home buyers anxious about costs to weigh up the newest building trends and details, packages, and builder offers. Bendigo and district new home-buyers haven't been this spoiled for choice before.
When complete, the Imagine Display Village will include JG King Homes, Simonds, Australian Building Co, Metricon, Sherridon Homes, Dennis Family Homes, Cavalier Homes, Langdon, PGB Paul Gray Builders, Lane Housing Co, G.J. Gardner Homes, Hotondo Homes and PCP Constructions.