Community News
4th May 2020
Villawood's Honey Competition
Villawood's Honey Competition
Congratulations to April's lucky winners!
•   1st Place ($500):  Pereira Family (Albright, Truganina)
•    Runner up 1 ($250): Aria Rodriguez (Aspire, Fraser Rise)
•    Runner up 2 ($250): Alana and Timothy Anderson (Delaray, Clyde North)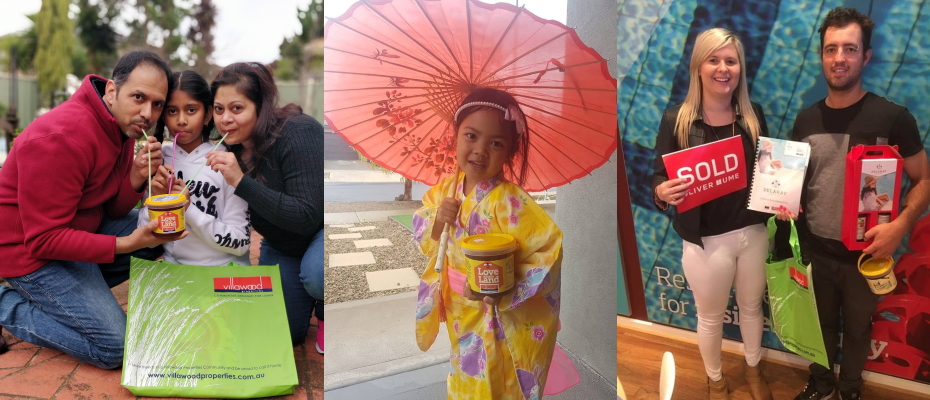 You too could WIN by entering Villawood's Honey Competition! Each month there's $500 up for grabs for first place and $250 for 2 x runners up.
Like to enter?
1. Share your Villawood honey or Villawood green bag photo on Facebook, tagging @villawoodcommunities; OR
2. Email your photo to villawood@villawoodproperties.com with the subject "Honey Comp", along with your contact details, where you bought your land and your lot number
3. The more creative the better! Winners will be selected based on the skill of bringing a smile to the face of the rotating judging panel
4. Each month winners will be announced in Villawood's Platinum Club newsletter.