Community News
27th August 2020
Father's Day Competition - Winner Announced
Congratulations to Joel, the lucky winner of our Father's Day competition!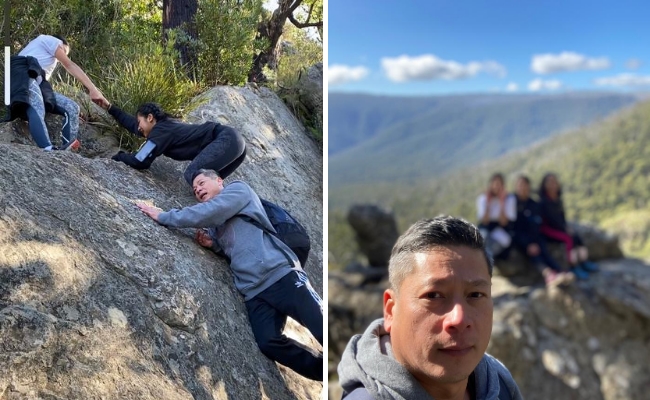 "This is Joel, he exerts so much effort for his family.  During one of our hikes, we couldn't get up the rock, so he let us use his body as a ladder to go to the other side. You can see in his face that we are heavy but it's ok just to reach the top and enjoy the view. Then at the top he made a selfie and accidentally blurred as he doesn't know how he did it". 
We take our hats off to any Dad willing to put his body on the line like that.  Congratulations Joel, we hope you enjoy your delicious Deoro & Co brekky platter on Sunday!
Sending a huge thank you to everyone who entered.  We were absolutely blown away by the entries received and wish every single Delaray Dad a wonderful Father's Day.
Scroll on for a few more of our favourites!