Community News
3rd August 2020
Coridale: Unfolding Before Your Eyes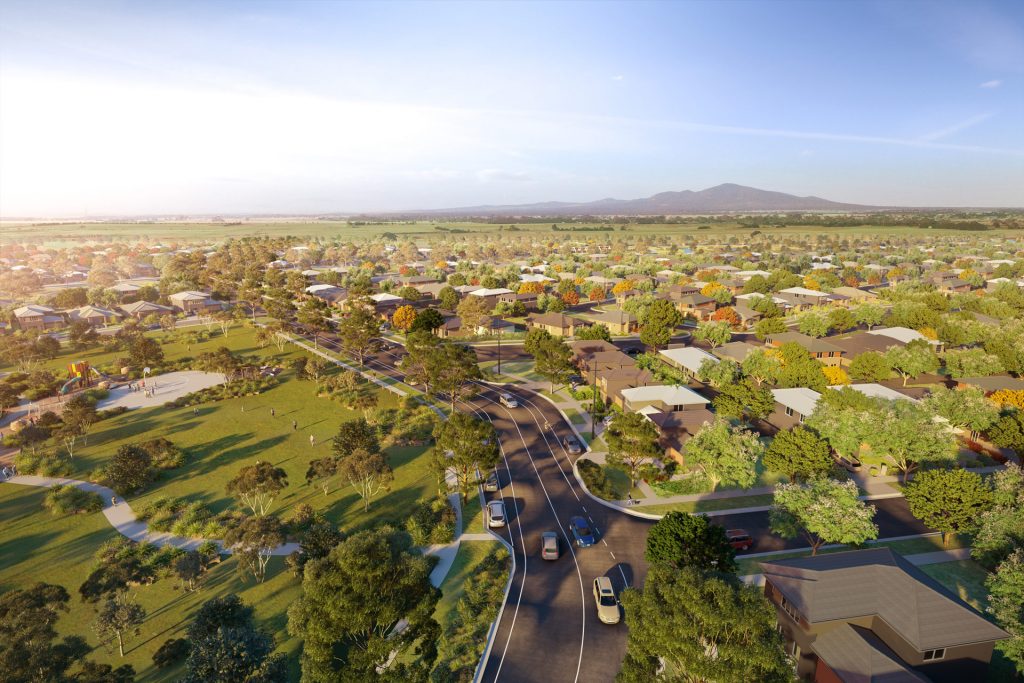 The evolution of Lara's western corridor, opening the town to a new generation, is picking up pace – and nowhere is it happening better than at Coridale.
This 1100-lot masterplanned Villawood Properties community already has its first two stages well advanced, with titles poised for early 2021, and the third commenced in July.
Architects are heads down, deep in the design detail of the resort-style residents-only Club Coridale set to become the hub of the community.
And what a hub. With its gym, pool, courts, café, family room, function spaces, residents will be able to socialise, keep fit, make new friends, keep kids entertained … all in keeping with the signature active lifestyle that's become synonymous with Villawood.
Also in train at present are discussions for a local activity centre at Coridale – a custom-designed shopping centre with a proposed supermarket, bakery, medical and pharmacy, bakery and similar outlets.
Moving along rapidly are also plans for a stellar Coridale Display Village. This has been fully subscribed and set to host no less than 35 houses from Australia's top builders. This is tied to our first stage construction.
So get excited, you won't be alone. In fact, there's every chance you'll be mixing with people you know.
The overwhelming proportion of Coridale's demand is coming from Lara and surrounding suburbs. Local knowledge and appreciation of Lara's attributes is seeing buyers vote with their feet.
Villawood appreciates this, too, and has structured its contractors to keep investors and speculators at bay in favour of owner-occupiers.
This means Coridale will remain the premium community it's been designed to be – with house-proud owners and residents focussed on the community while surrounded by friends and family, many of whom they've grown up with.
Coridale: Welcoming you home – to your new home.