Media Release
10th December 2019
Buyers flock to acreage estate as iconic birds take up residence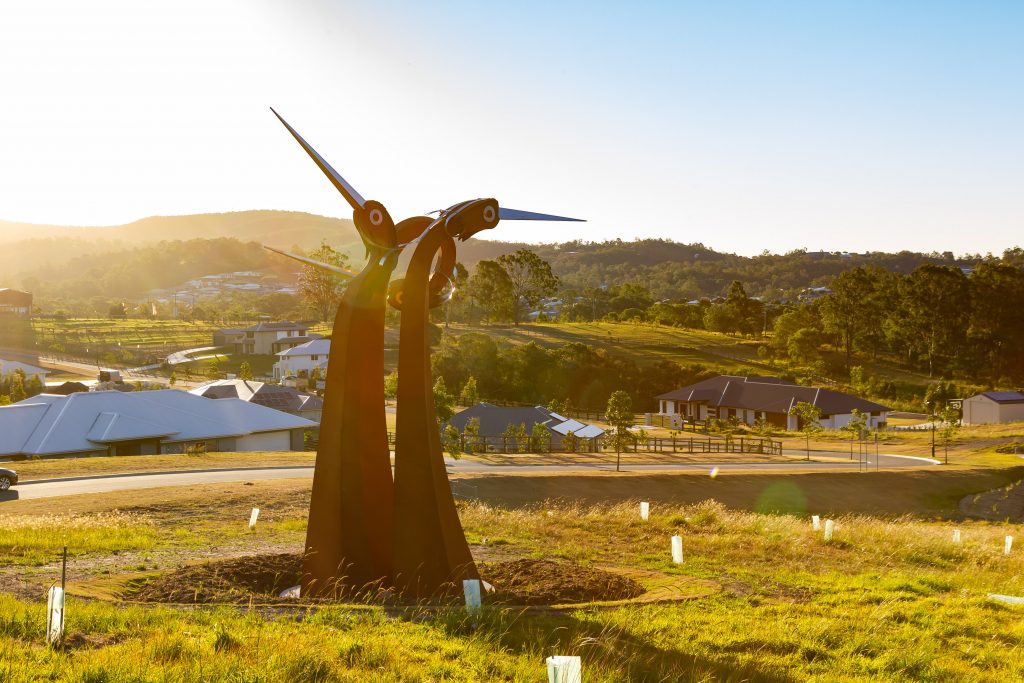 Villawood Properties' acreage community at Kingsholme, Montego Hills is now almost sold out with just one lot remaining in the final stage of the development.
A striking giant sculpture has been installed at the heart of the community, representing the final piece of the puzzle.
Created by acclaimed Tasmanian sculptor Folko Kooper, the two corten steel herons stand eight metres tall. Mr Kooper's distinctive steel artworks are a signature feature of Villawood Properties' communities along the eastern seaboard.
Villawood Properties state development manager Michael Williams says the sculptures showcase a unique approach to art and design, with inspiration drawn from native local fauna.
"The sculptures represent Villawood's commitment to public art across our communities," he said.
"We have installed distinctive artworks in each of our communities that reflect birds native to the area, like the heron which is a resident of the nearby Moreton Bay Marine Park.
"The finishing touches are now being made to the community which is already home to 350 residents."
The remaining homesite represents the last opportunity for a buyer to snap up prime acreage land in the Brisbane to Gold Coast growth corridor.
The final homesite is 6562sqm and is on the market for $559,900.