Corporate News
12th October 2020
Anonymity Unmasked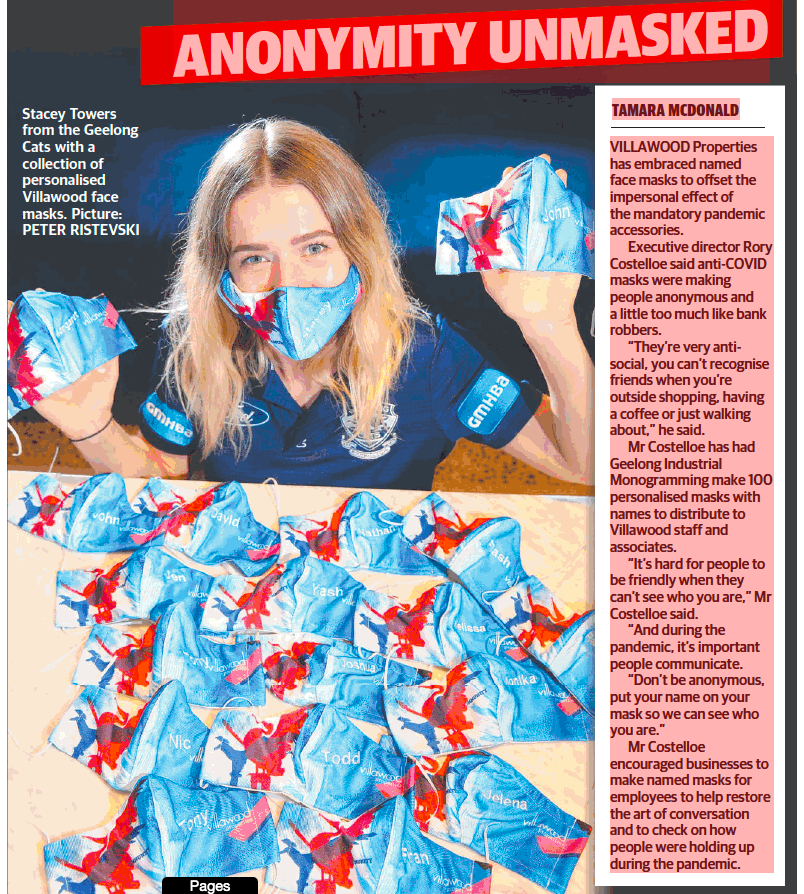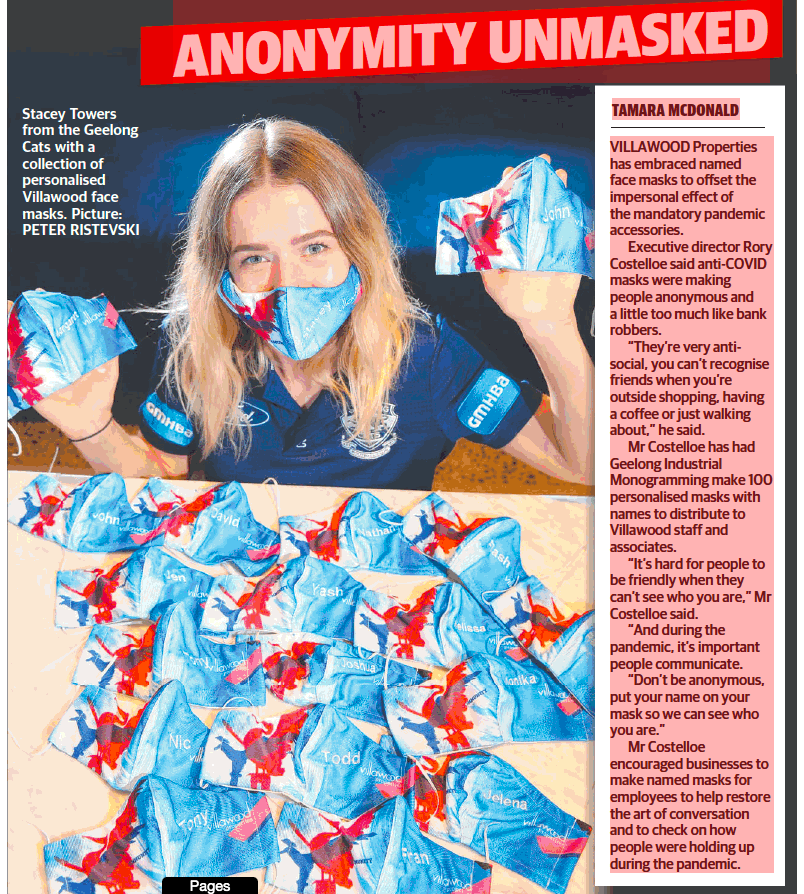 Villawood Properties has embraced named face masks to offset the impersonal effect of the mandatory pandemic accessories.
Executive Director Rory Costelloe said anti-Covid masks were making people anonymous and a little too much like bank robbers.
"They're very anti-social, you can't recognise friends when you're outside shopping, having a coffee or just walking about," he said.
Mr Costelloe has had Geelong Industrial Monogramming make 100 personalised masks with names to distribute to Villawood staff and associates.
"It's hard for people to be friendly when they can't see who you are," Mr Costelloe said.
"And during the pandemic, it's important people communicate.
"Don't be anonymous, put your name on your mask so we can see who you are."
Mr Costelloe encouraged businesses to make named masks for the employees to help restore the art of conversation and to check on how people are holding up during the pandemic.
Geelong Advertiser, 10 October 2020