Community News
2nd September 2019
A Hundred Up At Wandana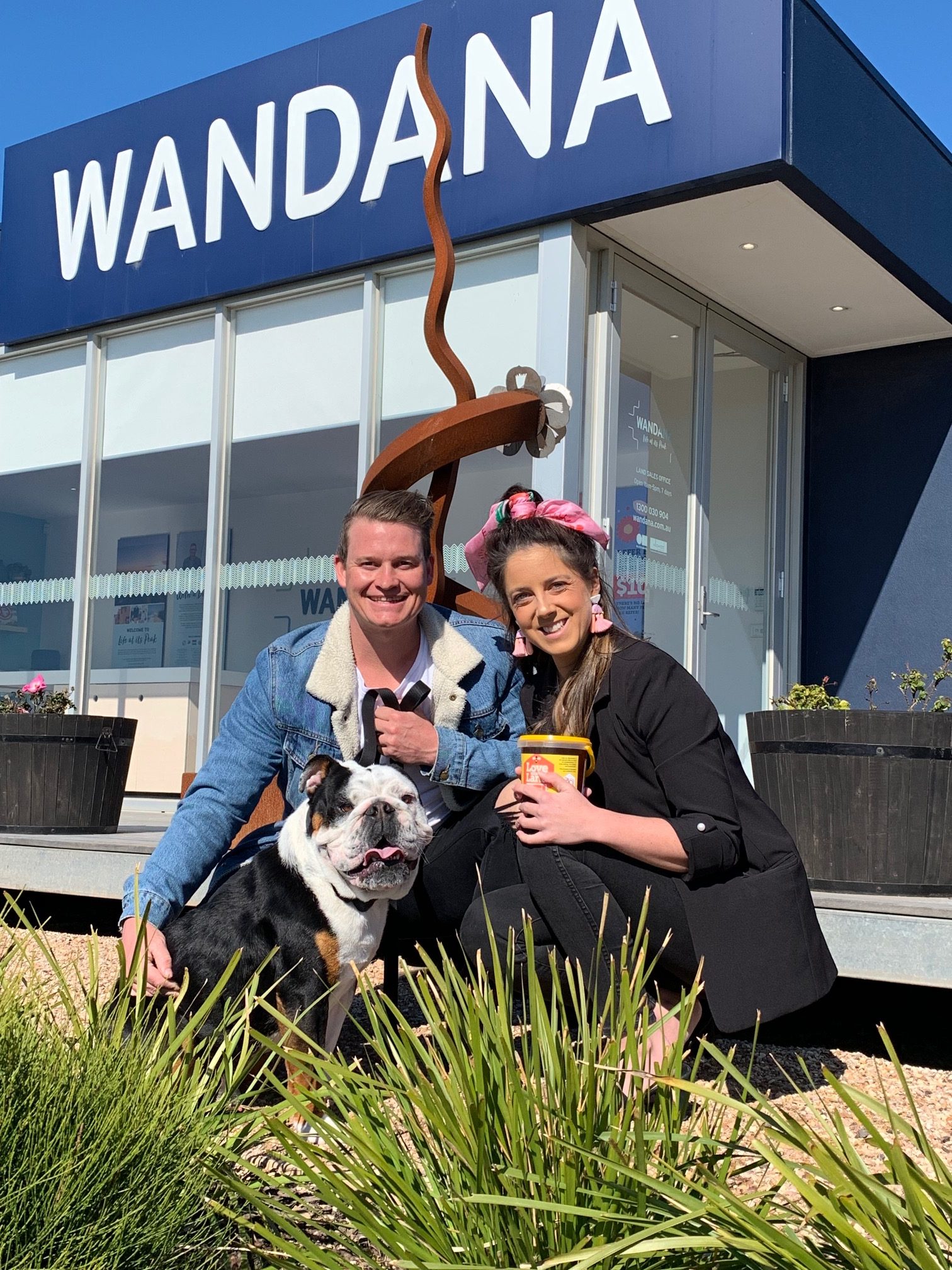 They've just notched up the ton at Villawood Properties' Wandana community with its superlative views across Geelong, the Bellarine and Surf Coast.
They're buyer number 100. It's fair to say they're pretty chuffed, too.
"Wandana was appealing in many respects," says Kaitlin. "The location feels serene, tranquil even. It's hard to believe it's only a stone's throw from the bustling cafe hot-spots of Geelong where we go to enjoy a smashed avo brunch or eggs benny on weekends. "When imagining our ideal lifestyle there was no going past Wandana. The area is well respected in Geelong and for us has an unparalleled prestige about it."
Kaitlin said the couple knew Villawood as a well-trusted and innovative developer. They were attracted to its focus on creating and fostering vibrant communities. They learned of Villawood's contribution to charity, community groups and conservation – matters of importance to them – they knew they'd made the right decision.
Kaitlin works in the forensic field, helping keep the community safe and assisting in offender rehabilitation. Chris is a qualified plumber working within the Barwon and Metropolitan Melbourne areas. "Chris and I are renting in nearby Belmont. Wandana was appealing in many respects," says Kaitlin. "We are so excited to build our dream home, we just can't hide it. We will be working with a local builder to design a custom home that incorporates the majestic yet serene feel of the Wandana area."
Wandana is the most prestigious new community in Geelong. Its panoramic views across the region are breathtaking and its "Life at its Peak" appeal, together with access to the Geelong Ring Road and Melbourne and the Great Ocean Road, have bolstered its popularity.
Stage 1 lots have now titled, and home construction is expected to start shortly. Stage 4 is due to title in November.
A $800,000 project by Villawood Properties and the City of Greater Geelong to reinvigorate the Drewan Park community playground and reserve is set to start construction at the end of the month.