Corporate News
15th November 2021
LIBRARY PLANS AT ARMSTRONG
Concept design plans for an $18 million Library and Community Hub at the Armstrong Creek Town Centre, beside our Armstrong Mount Duneed community, have been released by the City of Greater Geelong.
The three-storey facility will feature five-star, creative and technologically-enhanced community space to enable the growing community to connect, socialise, learn and thrive, the City says.
The Geelong Advertiser reports that the major project, to be situated just off the Surf Coast Highgway, will become the first civic social infrastructure for the town centre, which is expected to service about 60,000 people in the growth area.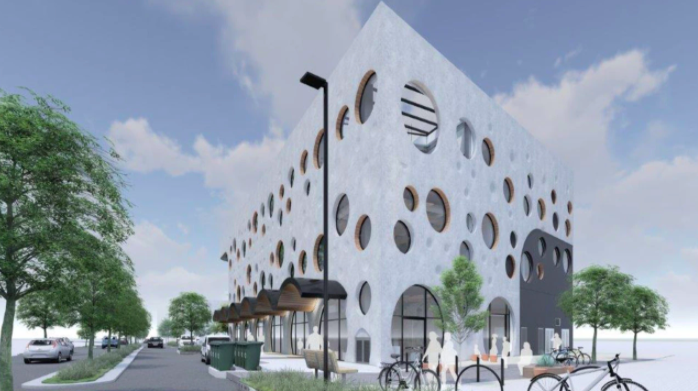 Planning documents for the project describe it as an "architecturally pleasing and a dominate feature" within the growing town centre.
The ground floor of the facility is set to feature the main section of the library with book storage, reading spaces and seating, as well as a "kid zone" and landscaped walkways.
The second storey will include a large multipurpose room, meeting rooms and kitchen and storage areas, as well as extra library space reading nooks, study areas a large "wintergarden" terrace overlooking the town square to the east.
The top floor will consist of a large working space and creative studio.
Buchan, which completed designs of the library for the city, worked with the Wadawurrung Traditional Owners Aboriginal Corporation to develop a "Living Water" design narrative for the building.
"The fluid waterways of this landscape to the Wadawurrung People are part of a much larger ecology and have been a natural meeting point and travelling route for centuries offering a place of sustenance, fluidity, fertility and spirituality, known as 'Living Water'," the City's website notes.
"Just as Living Water gathers and nourishes us, our vision for the new library and community hub is to gather and nourish the people of Armstrong Creek at a central meeting point; a place of inspiration where the community and future generations can thrive together."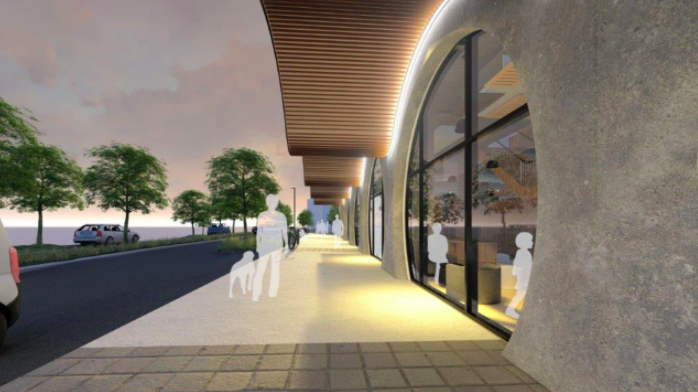 The City of Greater Geelong is seeking community input on the project.
You can have your say at: https://lnkd.in/gXGHNCyq