Community News
24th September 2019
Villawood launches Coridale land sales office in new Lara West growth precinct
Villawood Properties' new upmarket Coridale residential community, at Lara West, is officially open for business with the launch of its sales office on Patullos Road on Saturday.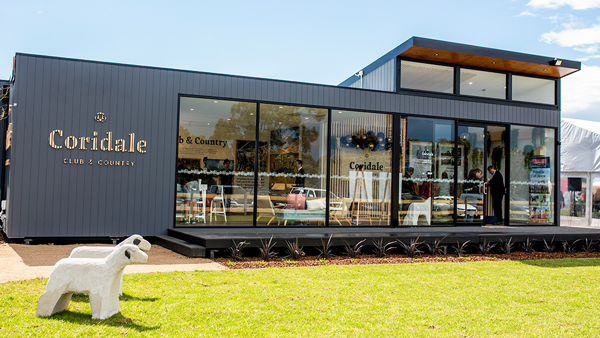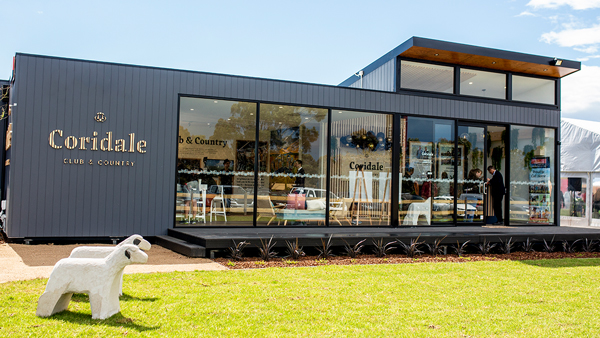 Coridale, the first arrival in the Lara West growth corridor, will host more than 1100 homes on an 89-hectare site bordered by Patullos, O'Halloran's and Windermere roads – one of the most dynamic regions in Australia.
The community will feature a trademark Villawood luxury residents' club with swimming pools, a gymnasium, multi-sports courts, parents/child area, a function room and more.
"Coridale will lift the standard of Lara," said Villawood executive director Rory Costelloe.
"There has been some nice housing and some nice wetlands but our club with all its facilities will lift Lara to another level.
"It will raise Coridale head and shoulders above its competitors. It will give the new community a real people focus.
"It will be a great place for parents and kids to make new friends – to socialise, to play, and to keep fit and healthy."
The Coridale Land Sales office was launched today with a family and friends day, complete with jumping castle, petting zoo, mini-golf, live entertainment, wood-fired pizzas, coffee cart and cupcakes.
For early-bird buyers and interested parties, it was a chance to meet their future neighbours well before moving in. Villawood will host more community activities prior to building beginning so that newcomers to the greenfields site can make friends before they arrive.
Mr Costelloe said Coridale's impact would echo that of Villawood's entry at Armstrong Creek between Geelong and the Surf Coast. Its Armstrong Mount Duneed development had significantly raised the bar in that growth corridor, forcing other developers to step up to compete, he said.
The Coridale project will make up around 20 per cent of the Lara West precinct's total complement of 6000 new homes.
Coridale's location at Lara offered the best of rural and city life, Mr Costelloe said.
"We are the only developer with planning permit approved in the Lara West precinct structure plan," he said.
"We achieved this in August and are pushing hard to start construction before Christmas.
"This will be a good standard of housing for people who have pride in their own property and who care for their neighbours, which forms a safer and happier community.
"Coridale is close to services, transport, shopping, health, education, sports and entertainment," he said.
"It has schools, medical centres, a new shopping centre, sports grounds, a hotel and numerous sports clubs.
"Coridale is less than 20 minutes from Geelong and its CBD and all the services of Victoria's second biggest city."
The Coridale Land Sales Office is located at 155 Patullos Road. For more details, visit: www.coridale.com.au or phone 1300 992 581.