Community News
29th January 2020
Wandana: First Sight Just Right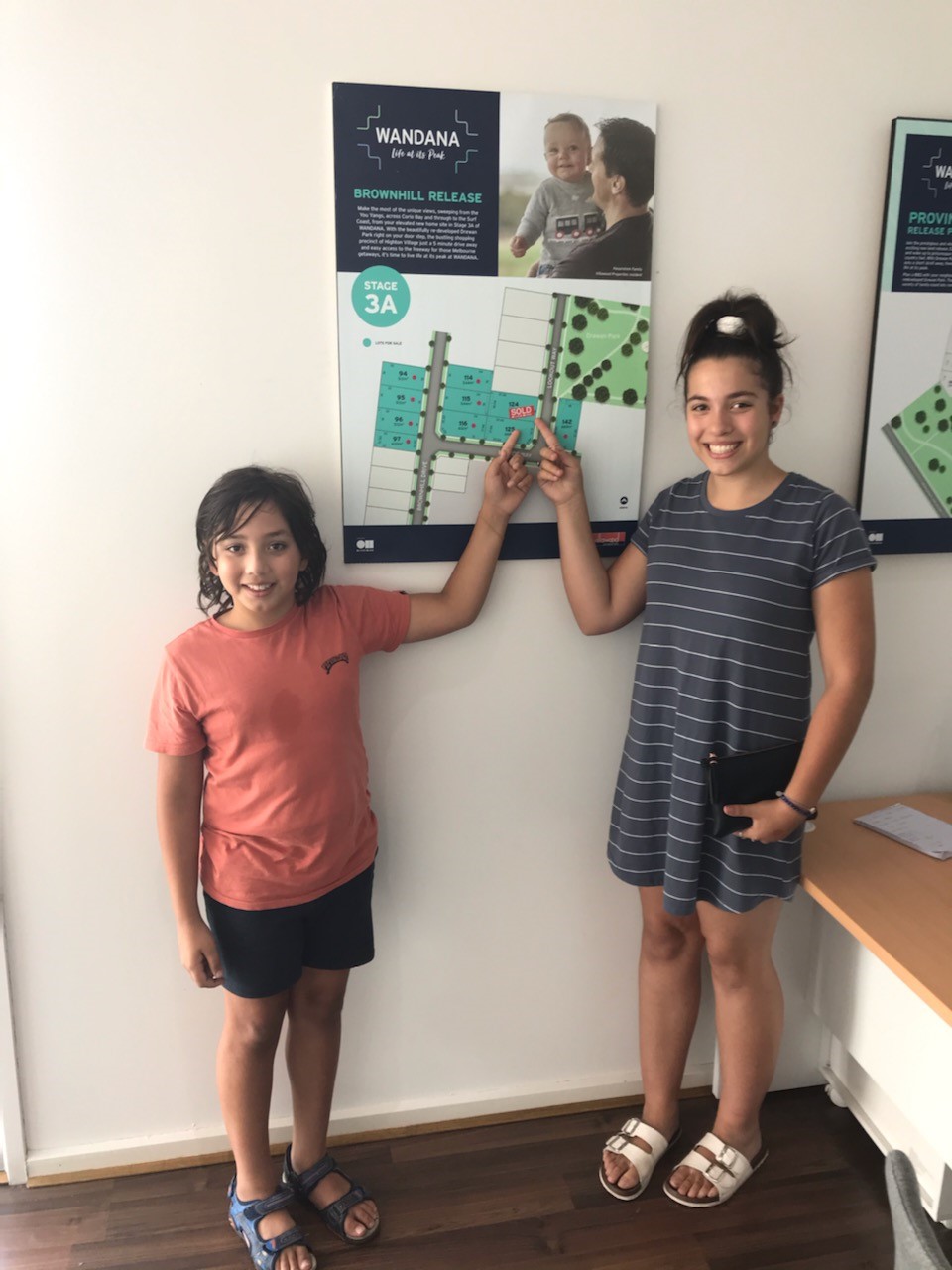 Aaliyah, 13, and Maksim, 9, are all smiles about where their new Wandana home is going to be – with the slick new Drewan Park right on the doorstep.
Mum Aynur Turker has just bought in along Lookout Way and is looking forward to titling in March, building soon and moving in by year's end.
Aynur and the kids have relocated from Melbourne to be closer to the holiday spots they've been visiting for years.
"They're really excited, they love Geelong," Aynur says.
"I've been bringing them here since they were little.
"I've always wanted to move to Geelong myself. I've been coming to the Surf Coast, Lorne, Apollo Bay, the Bellarine, since I was a kid too.
"Wandana's a nice family area with a nice lifestyle. It's different and a change for the kids.
"I hadn't heard of Villawood before but they've been fantastic – very welcoming and friendly and knowledgeable and responsive.
"And Jelena has been just lovely."
Aynur initially started her Geelong research looking around the Curlewis area. When she looked at Highton and then up to Wandana the search was immediately over.
"As soon as saw it, I knew. So did the kids!"