Community News
26th November 2019
On a Seachange Mission
Leila has travelled some 12,000 km in search of her forever home. She's going to build it at Villawood's Wandana.
Talk to Wandana purchaser Leila and you'll quickly learn there's seachange and then there's seachange.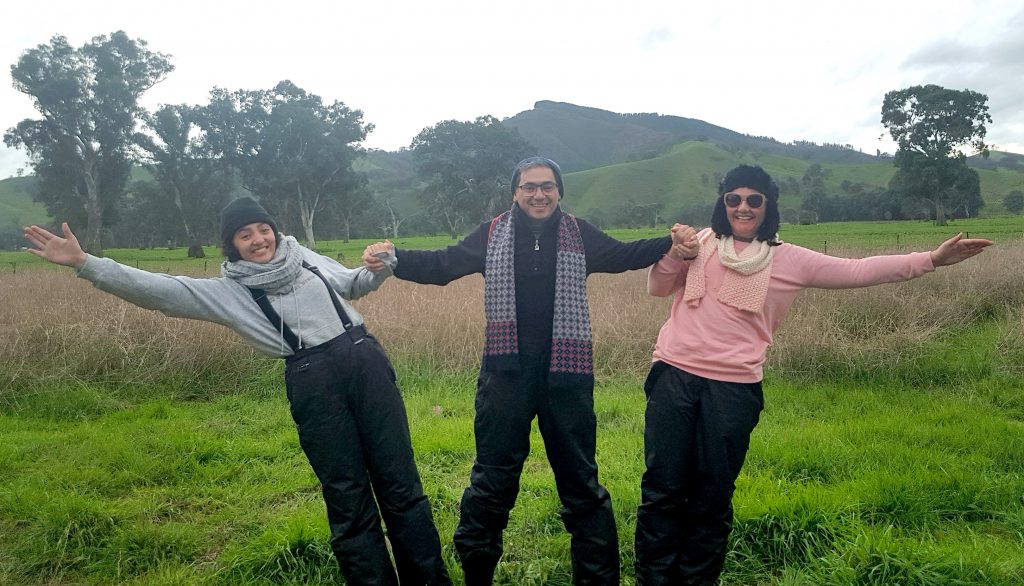 When she, husband Peyman and daughter Vania moved from Iran to Australia in 2011, it was a wholesale upheaval to their way of life.
But it was just what Leila, a process engineer, and Peyman, who works in business development, wanted. A new country, a new language, a new way of life.
"We like to experience a new lifestyle," Leila says. "This new life was like being born again."
"You learn a new language, then you need to speak that language. It's a real challenge but it's been amazing. And Australia is a beautiful country."
Leila and Peyman's wanderlust led them first to Dubbo, in New South Wales. It was an eye-opener but one they loved. Work was thin on the ground, though, and three months later they relocated south – toward the sea.
"We had always dreamed of a house where you could see the ocean," says Leila.
"Before we moved from Dubbo we thought 'Which city?' and thought about a lot. Then we found Geelong. The sea was one of the big reasons we moved to Geelong."
The family settled into Armstrong Creek between Geelong and Torquay. Peyman took up work in Melbourne, Leila in Geelong, as well as study at The Gordon. Vania studies in year 10.
Leila made yet another change to her life, swinging from process engineering to English language support for primary and secondary students. She's also studying training and assessment.
But close as Leila, Peyman and Vania were to the water, they still couldn't see it.  Then they found Wandana with its picturesque vistas across Geelong and Corio Bay, the Bellarine Peninsula and the Surf Coast and out to sea. And they found one of Wandana's biggest and best blocks in Lot 177.
"It's just amazing," says Leila. "At first, we didn't have the budget but we found it and now we have the ocean, the bay and Geelong.
"It's a big block, we were very lucky. Our house is going to be very beautiful, we're really looking forward to it. It's been such a big dream."
"We've met some builders and like all their plans and designs. There are so many different and amazing designs, it's exciting and it's fun.
"We want to build a double-storey home. We hope to title around the beginning of 2021, the building will take about 10 months, and we hope to then move in 2022."
****
Due to an overwhelming demand at WANDANA, we are excited to bring forward our final land release for 2019.
The Pastoral Release includes lots that range from 522m² to an enormous 1337m² and features premium rural views to the south across the magnificent rolling hills of Mt. Moriac.
Nestled in its own pocket of the community, these lots offer exclusive living and are situated opposite walking trails, drainage reserves and wide open green spaces.
The Pastoral Release also includes a dedicated Villawood care worker lot. Eligible care workers receive $20,000 rebate on land, T&Cs apply.
There's never been a better time to join Geelong's premier address. This long-awaited release includes some of the largest lots within the community.
Why purchase at WANDANA's Pastoral Release?
• Largest blocks in the community!
• Situated opposite walking trails, drainage reserves and wide open green spaces
• Stunning, picturesque rural views
• Exclusive living
• A new, state-of-the-art Drewan Park and playground facilities
Land on Sale From 9am November 30
Register your interest today.
T: 1300 030 904
E: j.peric@oliverhume.com.au