Community News
12th February 2020
Picture Perfect Cats Shoot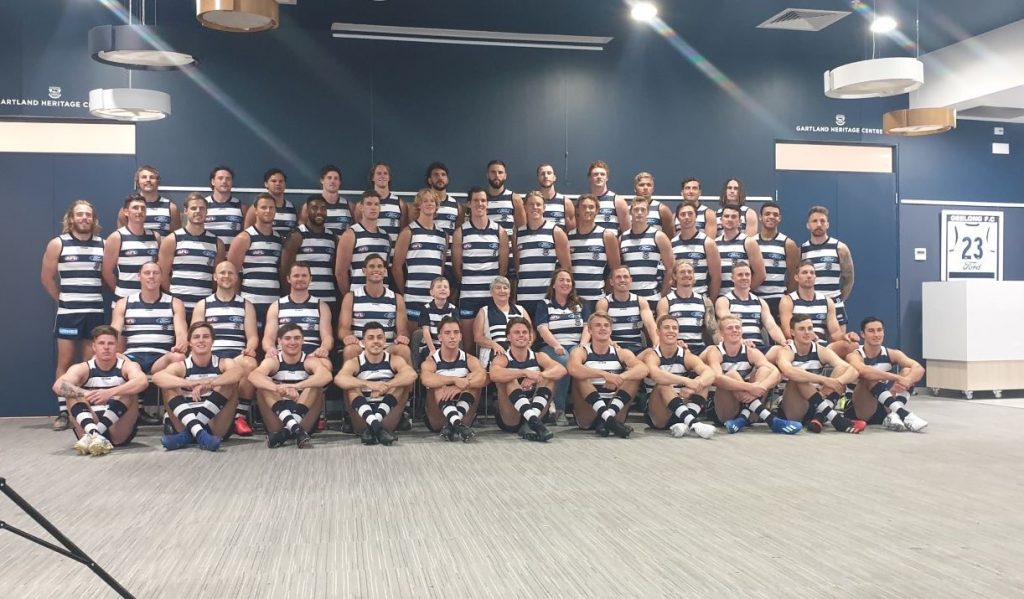 If you're a Geelong Cats fan, there's nothing better than meeting your favorite blue-and-white hoops player up close and personal.
Unless you're right in the middle of the whole Cats team, that is.
So imagine the thrill when Cats faithful Melissa O'Toole landed just that – at the 2020 season's official cats photo-shoot.
What's more, she managed to squeeze in between all her footy heroes with her mum, Carmel, and one very excited son, Lucas.
The trio landed their front and centre at Armstrong Mount Duneed's Cats Family Day event last season and have been waiting patiently for their big day out.
"Just wanted to say a big thanks to Villawood for the opportunity," Melissa said.
"This is something truly awesome that Lucas can treasure forever. And having myself and Nanny in it as well us definitely special."
The crew were one of five lucky Cats fans Villawood secured photoshoot sittings with.
Among them was Nicola Watson who reports that her "Aria is one happy little girl after getting to sit on Gryan Miers lap!"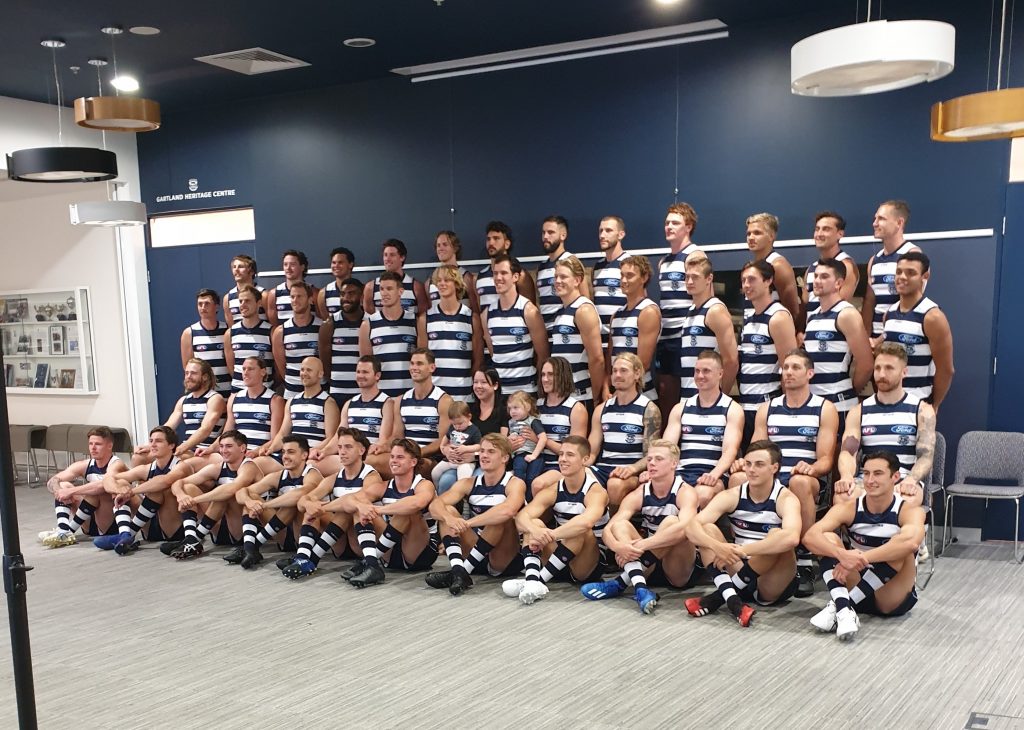 But as far as thrills go, it was hard to beat young Ed, who landed personal pictures with Cats skipper Joel Selwood and superstar Patrick Dangerfield.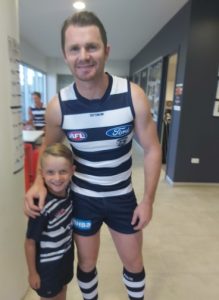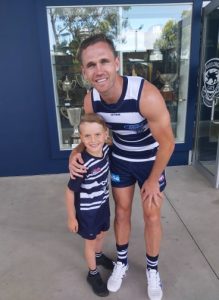 Go Catters! Win plenty in 2020!