Latest News
10th February 2020
Tools down, that's it!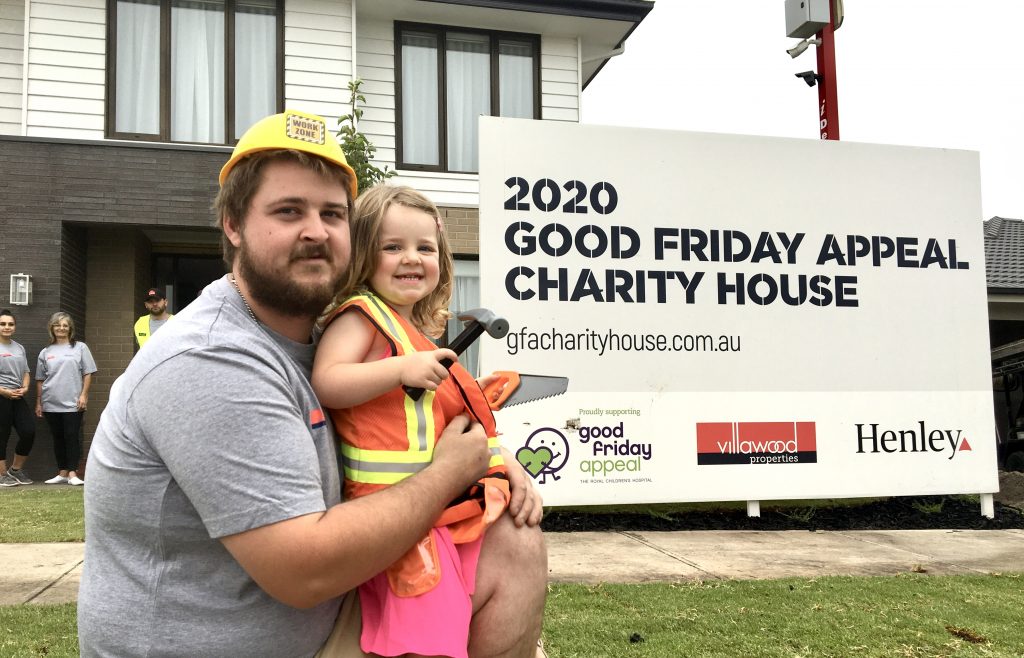 So says three-year-old Kaylee, pictured here with Dad Jake Jessop at Villawood's Rathdowne in Wollert and the stunning Electra 35 two-storey home by Henley which will soon be going under the hammer.
All proceeds of the No-Reserve Good Friday Charity House Auction will go to the Royal Children's Hospital to help what is one of the most valuable resources in the country.
Villawood has been involved in this program since 2009, donating prime land worth more than $3 million and helping raise more than $7 million for the RCH.
The record for the RCH GFA Charity House Auction was set in 2018, with the Emperor 41 by Henley, at Villawood's Waratah community in Mickleham, selling for $860,000.
This year's location, Rathdowne, is a cosmopolitan new community set against a backdrop of a distinctive landscape of waterways and green spaces.
The GFA Charity House is in the heart of this thriving community and within walking distance of a proposed town centre and an exclusive residents' club. It's an extraordinary home for any family.
Every piece of furniture, soft furnishing and decorative item inside the Electra 35 will be donated by key furniture partners and included as part of the auction price.
The enthusiasm to get behind the GFA grows each year.
Like many Victorians, everyone from Henley, Villawood and supporting trades and services has a link or appreciation for the invaluable service the RCH provides.
Last year, 51,000 children were admitted to the RCH and more than 87,000 treated in emergency. That's in addition to the 337,000 treated at the hospital's specialist clinics.