Corporate News
13th March 2020
A sporting chance … online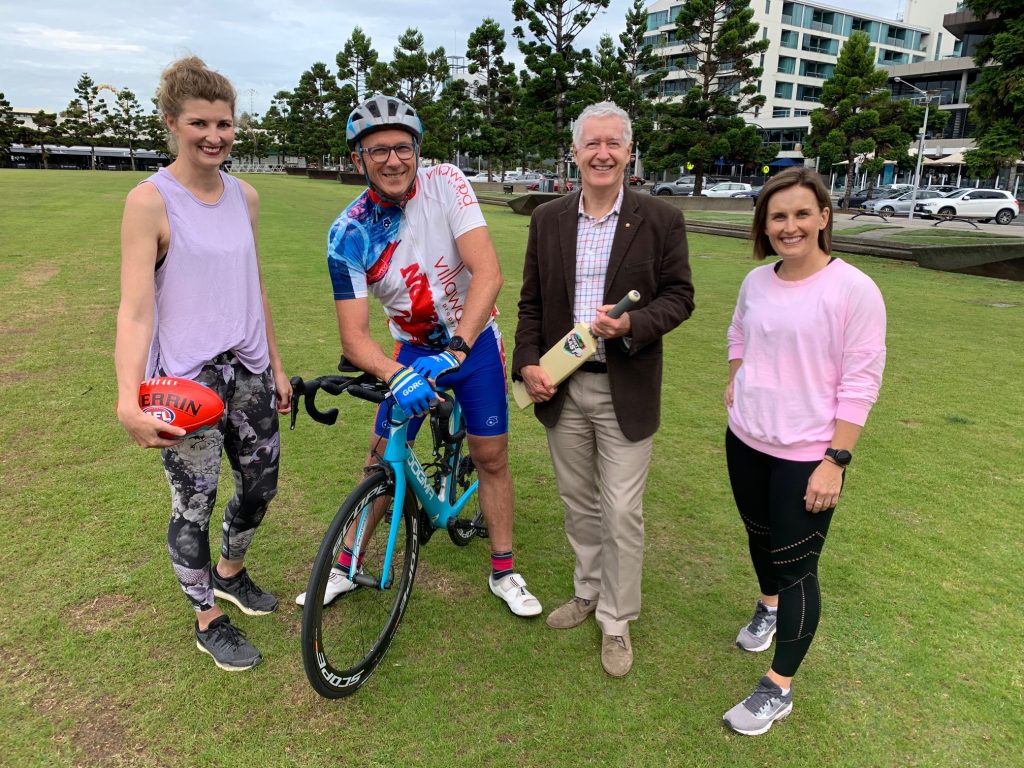 Hey sport! Yes you. Get out and get sporting.
That's the message from Villawood's Rory Costelloe and his colleagues at Active Geelong.
Rory is an ambassador for Active Geelong, which is all things active and healthy – and also an early adopter of PlaySport, a brand new online platform for all things sport.
PlaySport is the world's largest all-inclusive sports centre. Every sport, every level, every ability. Find your sport, organise sport, play sport. Everything's in the one place.
Rory hit his trusty treddlie to catch up with Active Geelong's Hugh Seward, Amy Gillett and Sarah Albon at the Geelong Waterfront to highlight the new online sport hub.
Together, they're encouraging physical activity providers – sporting clubs, community groups, personal trainers – and others to join the movement movement and register with PlaySport.
You can find out more at playsport.com and also at https://www.activegeelong.org.au/