Community News
22nd May 2020
Why Villawood?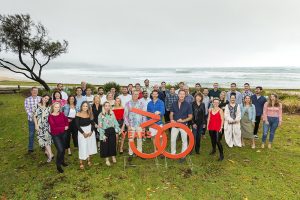 Sounds like a fair question. Why should you choose Villawood?
Well, for starters, it builds great new communities but there are many things about Villawood people often don't realise. Little secrets, you might say. In a good sense, of course.
Here's a few things you may not know:
Forest Star land buyback: Since 2008, for every block it sells, Villawood Properties donates a block of bushland into the state forest system at Bendigo. We're up to the equivalent of 270 MCGs – more than 520 hectares, or 1285 acres, or 5.2 million square metres of land or 5500 lots.
Good Friday Appeal: $7 million has been raised in the last 10 years by a charity house auction jointly with Henley homes. That's $761K in 2019, a record $826K in 2018 and $627K at Armstrong the year before. In Queensland, in 2019, we joined the House for Life initiative and helped raise $986,000 for the Mater Little Miracles initiative.
Sponsorships, community grants: Villawood spent more than $2 million last year across all its communities. Think football, athletics, cricket, special needs, netball, men's sheds, family services, fire brigades, triathlons, schools, service clubs, rugby, basketball, swimming, surf lifesaving, festivals and many, many more.
Care workers: Villawood offers a $20K rebate and sets 20 per cent of new-release lots aside for frontline nurses, paramedics, police, care workers, teachers and firefighters. This is to help vital carers into the market and to strengthen human resources in our community.
Awards: We've been lucky enough to earn more than 20 in the past two decades. These include best masterplanned communities, community engagement, environmental, water, sustainability, healthy design, two UDIA lifetime achievement awards … fingers crossed Redstone collects something special as well.