Community News
18th February 2020
Taking The Long Way Home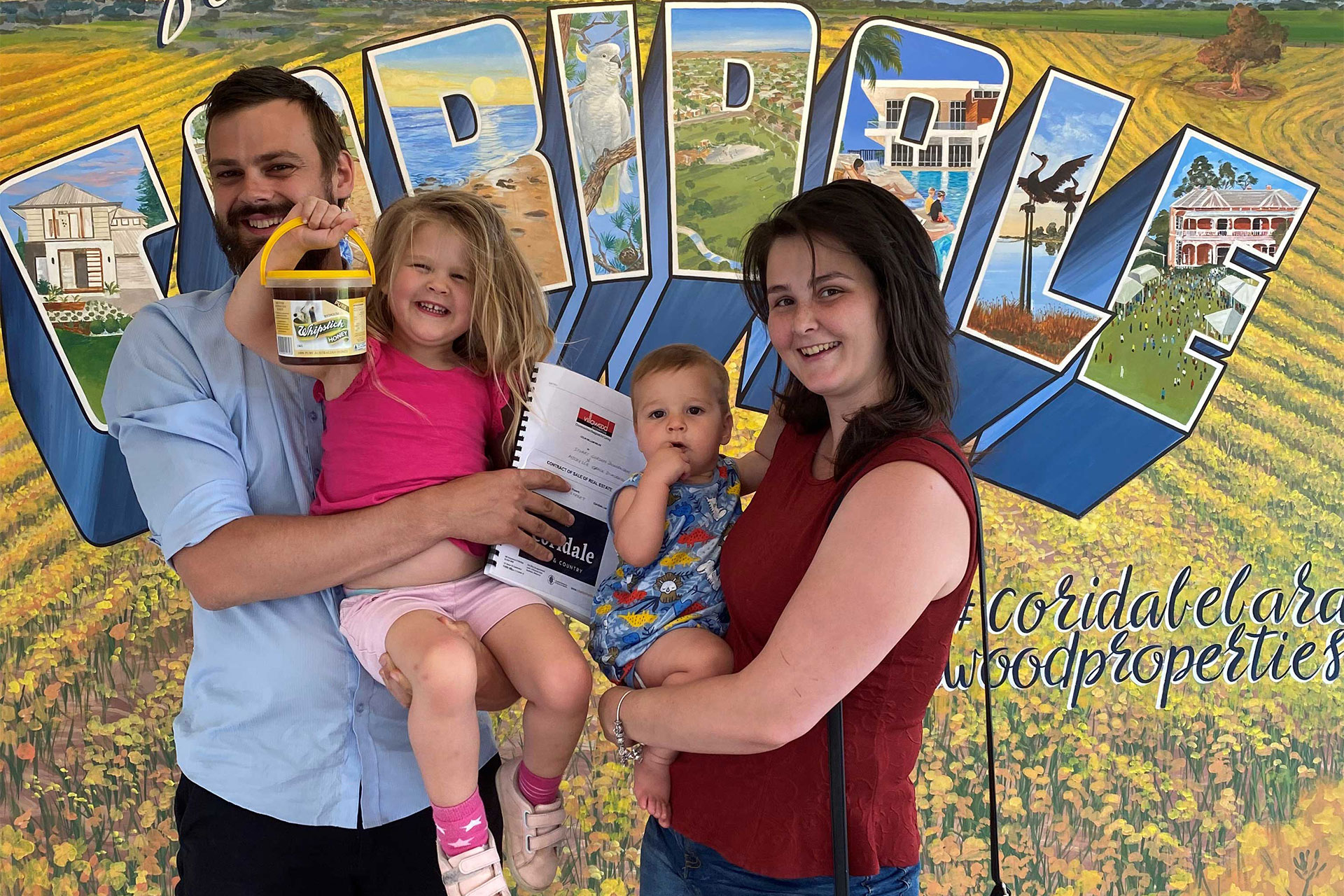 Stuart and Michelle Duncanson clocked up some serious kilometres before deciding to settle at Lara's premium new Coridale community.
"I was born in Ballarat, lived at Skipton a bit, then Western Australia, back to Victoria, 10 years in Darwin then WA again and now back in Vic," Stuart laughs, describing his journeyman travels.
"Michelle is from Darwin, she's a long way from home. She made her way here slowly – from Darwin to Perth, then Perth to Victoria. The first day here it was snowing in Gordon, so it's been a fair climate change for her."
The couple have two children – Maili, 3, and Rory, 10 months, and elected for Coridale for its residents' club, access to transport and shops, its parks and playgrounds and proximity to Geelong.
Stuart works as an engineer with Worksafe while Michelle, a beauty therapist, is putting into full-time hours watching their two tiny charges.
"We liked Coridale because it is people-oriented," says Stuart.
"We'd been looking round the Lara area. We'd also looked at Villawood's Club Armstrong and really liked that.
"We've bought 200 to 300 metres from where Club Coridale will be and like the idea of its community focus. Coridale also sounds like it attracts a lot more owner-builders than investors, which hopefully builds a stronger community."
The Duncansons are planning a two-storey home on a longer format block.
"There's room for the kids to have a back yard and we're hoping to have a view of the You Yangs," Stuart says.
"We've already discovered Lara has some good Thai food, too!"