Community News
28th January 2020
School's in at ARMSTRONG Mount Duneed's Mirripoa
It was thumbs up and smiles all around for Darryl Diment and young Sienna Turnbull and Alex Pearl as they prepared for the brand new opening of Mirripoa Primary at Armstrong Mount Duneed – in the playground.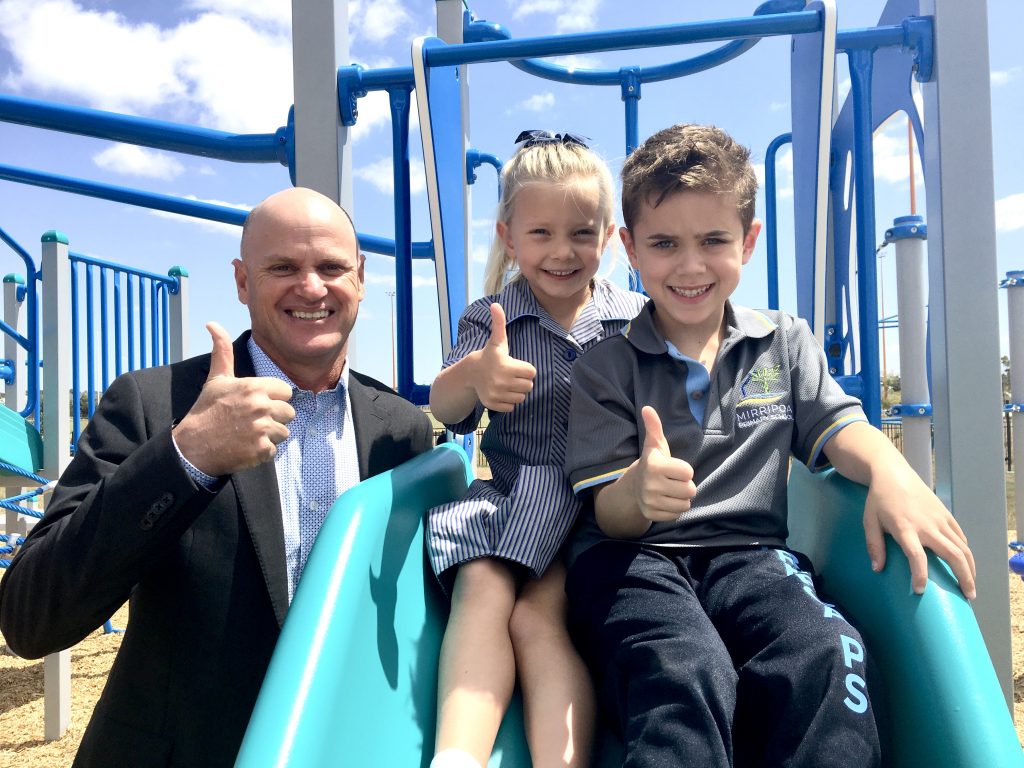 The brand spanking new Mirripoa Primary will open for the 2020 school year with 110 pupils across two prep classes and grades 1, 2, 3 and 4.
Excited preppies Sienna and Alex, resplendent in big grins and new uniforms, took straight to the playground to check out their recess and lunchtime options.
The $20 million school, on Unity Drive opposite Club Armstrong, is headed by Darryl Diment, previously principal at Ocean Grove Primary.
It will cater for 475 pupils, easing enrolment pressures for surrounding schools and meeting the needs of Armstrong's rapidly growing population.​​​
Mirripoa Primary features state-of-the art classrooms and learning spaces, library, basketball stadium, kitchen and outdoor play facilities.
"Our motto is 'Learning and Growing Together' – and it's exactly what we're all about," Darryl said.