Corporate News
23rd December 2020
Christmas Angels spread their winds
Need a hand this Christmas? The festive season is looming large and Angel Next Door neighbours are just waiting to help people isolated by lockdown from preparing to celebrate.
An army of almost 10,000 helpers is available via the Angel Next Door app to help out with Christmas, sending cards, gift deliveries – basically anything neighbours hemmed in by illness, incapacity or pandemic are unable to get outside and do.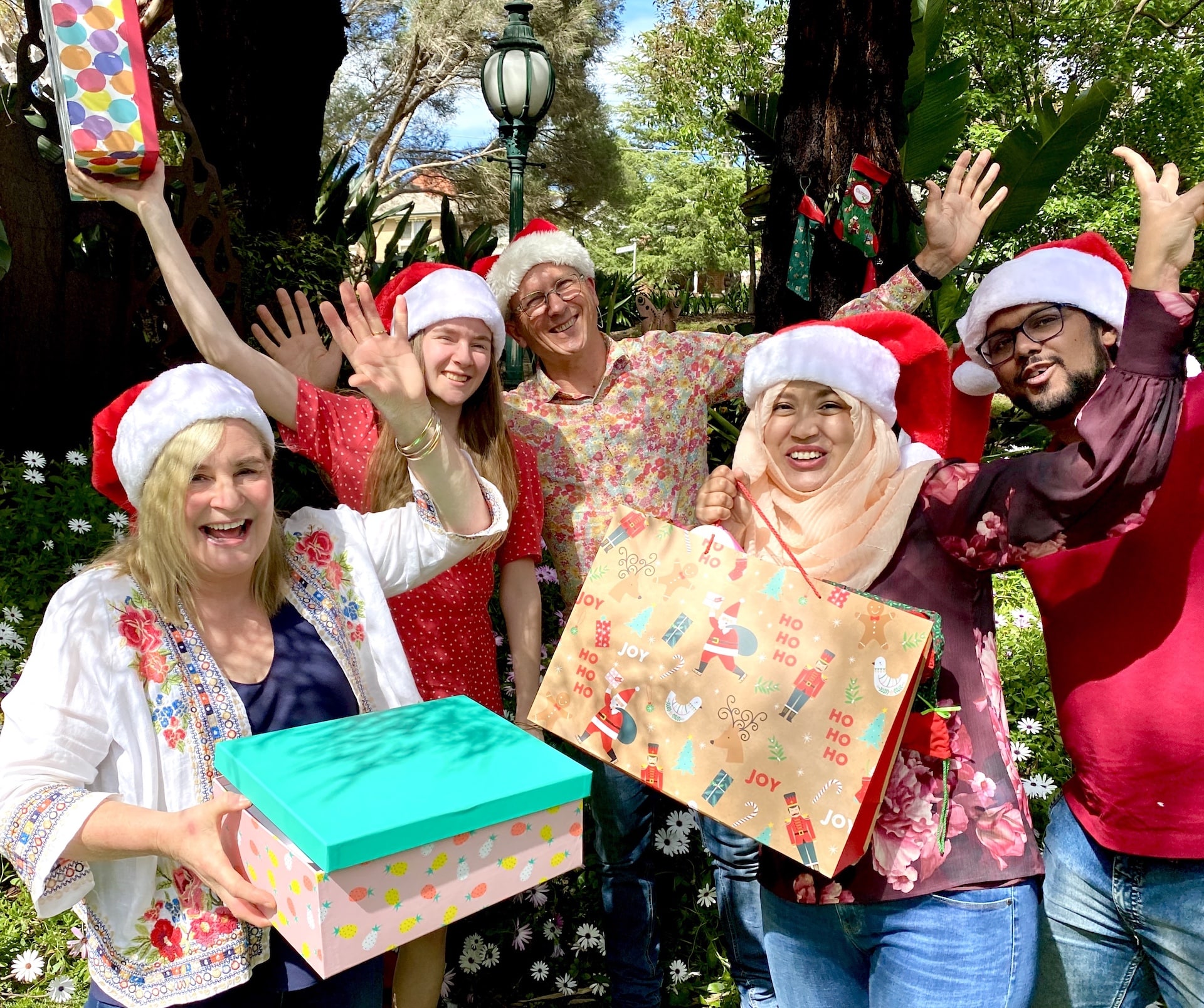 "Christmas is a time for giving and that's exactly what our Angels want to do," says Australia Idol star and Angel Next Door ambassador Kim Cooper.
"All people have to do is go to the app, or the Angel website, and register, the rest is simple."
Kim jumped into the Yuletide spirit with the app's developers –Villawood Properties' Rory Costelloe and Enterprise Monkey's Aamir Qutub – to call for Christmas 2020 to be happy and joyous, not lonely, as it can be for many.
"This year's been very tough for many people, so our Angels want to help ensure as many people as possible can connect whatever way possible with their loved ones this Christmas."
Mr Qutub developed the Angel app early in the pandemic to help residents caught out by its lockdowns.
Villawood Properties, with a lengthy record of community action, joined forces with its Australia-wide database and industry connections. The developer has poured millions into hundreds of community groups, notably the Good Friday Appeal's annual Charity House Auction.
Its Care Worker Support Program – offering $20K land price cuts for emergency services, teachers and personal carers – has been shortlisted for the upcoming Urban Development Institute of Australia Excellence Awards.
Link: https://angelnextdoor.com.au/
ANGEL NEXT DOOR: WHAT IS IT?
Non-profit community app/website set up during Covid-19 lockdown to provide hands-on, practical help for neighbours unable to readily get about.
Confidential, secure system. Prevents hackers, scammers preying on the vulnerable.
9000-plus army of helpers. Six helpers for every call for assistance.
Started Geelong, through Villawood Properties community database, extended to Melbourne and then nationally.
Ongoing community resource post-Covid.
Also useful for other emergencies: fires, floods, drought, storm damage.
Important role against isolation and loneliness. Research shows loneliness can be as bad as smoking 15 cigarettes a day.
RECIPIENT EXAMPLES
GP seeking webcams for online consultations.
A man suffering back injuries seeking mowing help.
A woman seeking pick-up help for a washing machine.
A woman with a heart condition isolated from her children needing groceries help.
A heart surgery patient and father of five suddenly unemployed seeking food for his family.
OS students hungry and stranded by Covid-19.