Community News
25th March 2020
Jaw-dropping $1b Armstrong Creek Town Centre development plan revealed
Stage 1 of the new $1 billion Armstrong Creek Town Centre is set to open in July.
One of the largest urban developments in Victoria, the 40-hectare Armstrong Creek Town Centre development promises to feature the best in retail, entertainment, and commercial, as well as residential, hotel and wellness facilities.
A new video released by developers Welsh Group shows a vibrant, tree-lined town centre featuring a medical centre, apartments, shops and cafes connected to the public library and adjacent town square.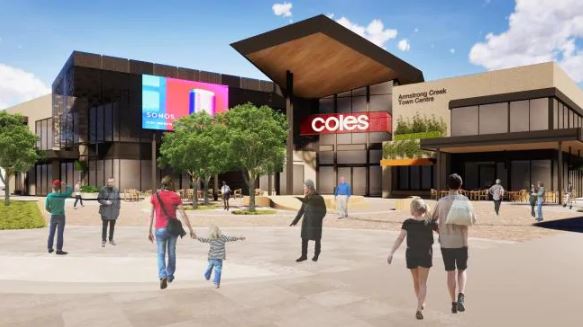 The town square provides a pedestrian link between the commercial, residential, retail and entertainment precinct.
A world-class hotel, spa and conference centre overlooks the natural wetlands while an array of restaurants and eateries fronts the Surf Coast Highway.
Stage one will initially service about 58,000 people and provide more than 1100 ongoing jobs, with the suburb set to rapidly increase to more than 110,000 residents by 2036.
A future train line and station is also proposed.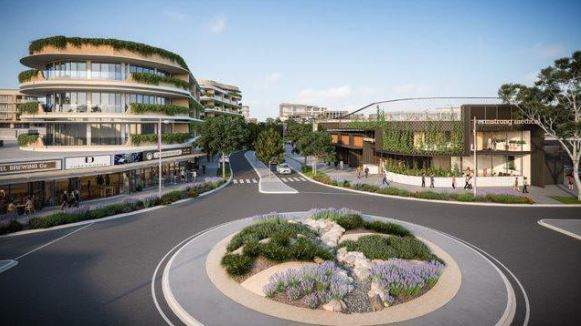 The new town centre's aim is to create a true 'main street' town centre rather than a 'big box' environment typical in other new centres around the state.
Andrew Welsh, managing director of Welsh Group, said visitors and residents will enjoy the convenience of working, shopping, dining and even watching a movie – all within easy walking distance.
"With construction well underway, stage one opens in July and will feature Coles supermarket as one of our anchor tenants, along with other mini majors which will be announced in the next few weeks," he said.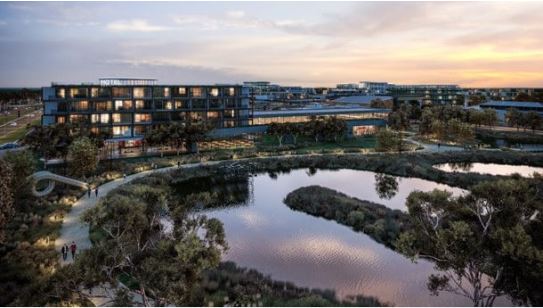 Development of stages one to three is expected to generate a combined total of 1,100 jobs, which will contribute to the projected 22,000 employment in Armstrong Creek over the next 10 to 20 years.
Greater Geelong Mayor Stephanie Asher said the new Armstrong Creek Town Centre will be the civic, commercial and social heart of the new growth area.
"It will be an attractive and vibrant destination that provides a range of experiences, services and facilities," she said.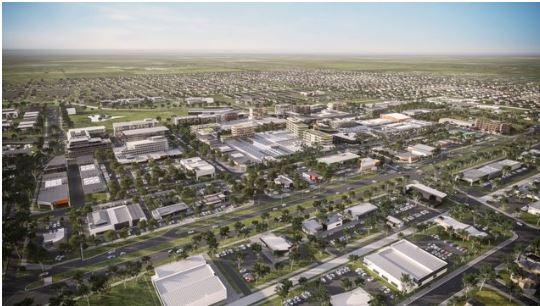 "The Town Centre will create a sense of civic pride and enjoyment and help create an even stronger Armstrong Creek community.
"The significant project is part of the staged development of Armstrong Creek, which will see key facilities progressively added as the local population increases to up to 65,000 residents."
The future vision is to keep central Geelong as the main retail centre with a network of subregional centres such as Armstrong Creek, Leopold and Waurn Ponds as well as smaller neighbourhood-based centres.
The Armstrong Creek Town Centre is bounded by Boundary Rd to the north, Surf Coast Highway to the west, Barwarre Rd to the east and Burvilles Rd to the south.
Article Originally appeared in the Geelong Advertiser – https://www.geelongadvertiser.com.au/news/geelong/jawdropping-1b-armstrong-creek-town-centre-development-plan-revealed/news-story/94beaa0a251c437c7ef22c25793d31d2
All images in this post are artist impressions only.