Community News
26th March 2020
Community Kicks In At Armstrong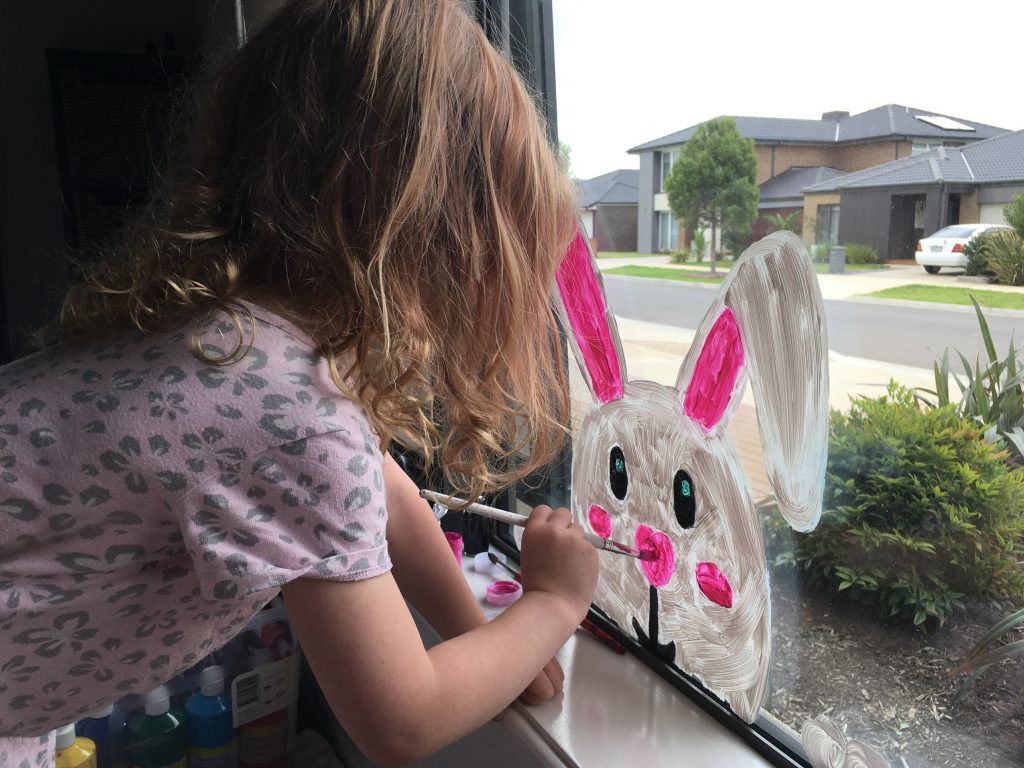 The coronavirus lockdown is proving a challenge for many house-bound parents and workers but residents at Villawood Properties' Armstrong Mount Duneed are proving resourceful and adaptable.
Determined not to be isolated, neighbours are arranging 'street support get-togethers' so they can meet up, at a safe distance, sitting at their garage doors.
Others are offering assistance on Facebook to neighbours seeking a helping hand with shopping or other needs.
Resourceful mums have started 'bear hunts' for the littlies, with kids placing their teddy bears in the front windows of homes.
Inspired by the much-loved children's book, We're Going on a Bear Hunt, it's proving an exciting and fun outing for parents and kids alike.
There is even an interactive bear map showing bears globally – have you added your bear?
https://drive.google.com/open?id=1uN6mQsgFPhINUCV3vhJbSvHhqXS1y4Fi&usp=sharing
Villawood is running a similarly-styled Easter Bunny competition, with honey tub prizes, as windows throughout Mount Duneed play host to colourful hand-painted bunnies.
Local identity Ian 'Muncha' Moore is championing the garage-based get-togethers, explaining the idea:
"They'll grab a seat in front of their garage, have a drink and sing out to people over road and next door.
"Some people might talk on their phones while waving at each other. People walking past can say g'day from a safe distance. It's just a bit of a fun."
The brainchild of Muncha's neighbours, the garage gabfests are aimed at helping keep people's mental health on an even keel through the lockdown.
"Staying at home, especially with kids, can be pretty tough at the best of times," he says.
"Not being able to use the club, husbands at work, not seeing grandparents, it's getting a little bit lonely.
"We have people we know of with mental health issues in the community and they're probably not the people to reach out."
Muncha said similar distanced get-togethers were being staged in the US. He said some people had earlier voiced concerns about get-togethers and strict distance rules had to be applied so the idea wasn't ruined.
"Really, it's just a bit of fun," he says. "No-one's blocking the footpath and people can still safely walk past with their kids, their dogs, and say hi."