Community News
29th August 2019
Survey Pegs From Recycled Fallen Timber Helping Restore Otway Waterways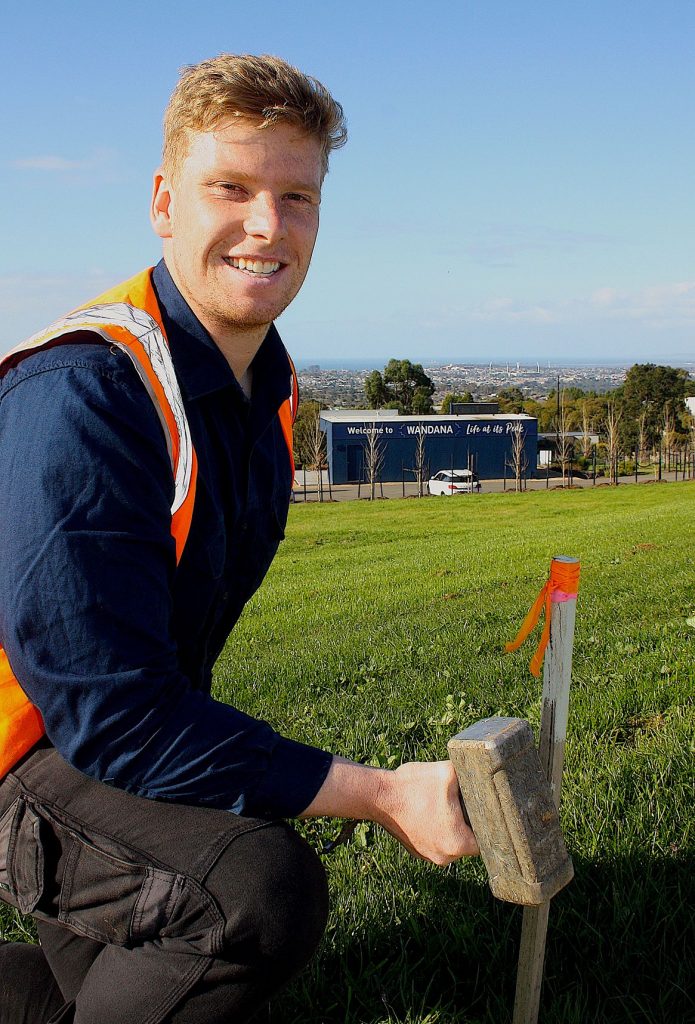 Fallen Otway timber is being recycled as survey boundary pegs and stakes in Villawood Properties' new residential developments at Wandana and Coridale, Lara. The scheme is financing the planting of thousands of new trees and the rehabilitation of degraded Otways waterways. Villawood surveyors from the Lyssna Group are working with the Gellibrandbased Land and Water Resources Otway Catchment (LAWROC) on the peg and stake recycling. The scheme finances the planting of 500 trees for every 40-lot stage of a subdivision Lyssna undertakes.
With 200 lots at Wandana and 1,150 lots at Coridale, that's thousands of trees. "Wandana alone will translate to at least 1200 trees being planted over the course of the project," Lyssna director Scott Jukes said. "Coridale Stage 1 has 50 lot boundaries to be marked, which will result in about 300 trees planted. "This will add up to around 14,000 trees planted by the end of the project. "This doesn't include additional pegging and staking which may be required to set out sound mitigation walls, electricity easements and so on." LAWROC salvages fallen trees that were previously destined for burning piles from Otways farms and mills them into pegs and stakes.
The Wandana and Coridale survey work helps LAWROC improve catchment health in the Otways. This includes tree cultivation and propagation, fencing, plantings along drainage and stream verges, research and environmental analysis. These works help prevent erosion, improve water quality and habitat, protecting vulnerable and highly significant landscapes, flora and fauna. The collaboration is part of Lyssna's and Villawood's leading role in raising of sustainability credentials of residential housing. LAWROC Landcare will conduct its annual Spring Planting Day on Saturday 14 September between 9am and 3pm, meeting first at the Gellibrand River Hall.
Article originally appeared in the Bellarine Times, Victoria by Dean Webster.