Sustainability
18th October 2018
Kamarooka Land Transfer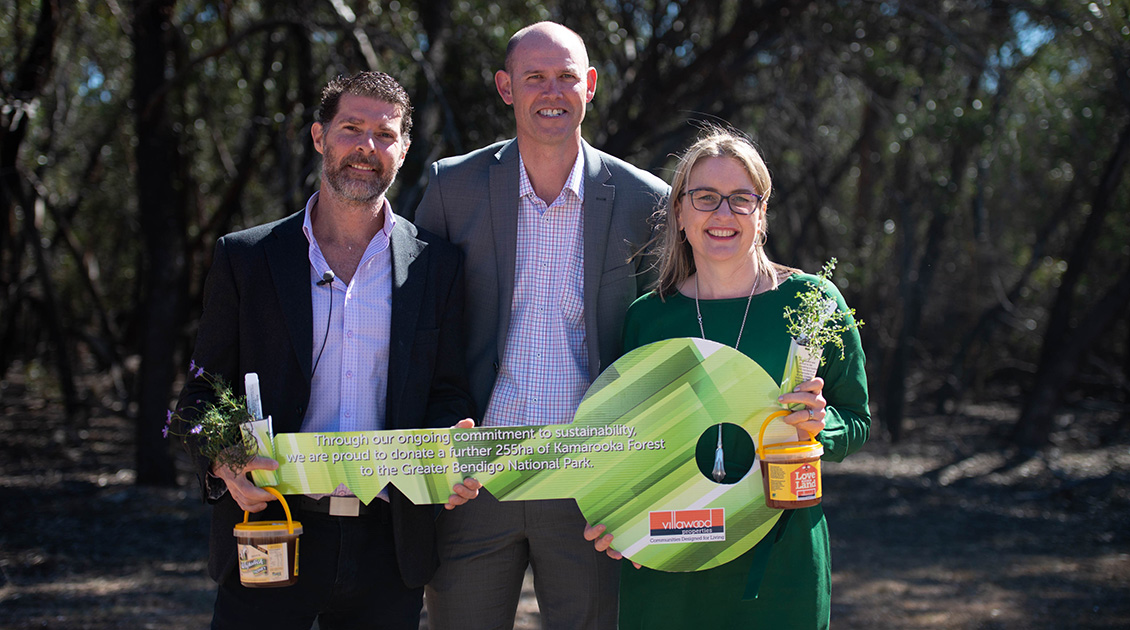 Sustainability in all its forms is integral to how we conduct our business.
It's why we donate the equivalent area of every block of land sold in a Villawood Properties' community back to the people of Victoria.
In 2008 we acquired some land in Kamarooka Forest, which is part of Greater Bendigo National Park, under Villawood's Forest Star initiative.
On Friday 12 October 2018, we held a ceremony presenting the Hon Jacinta Allan the 'keys' to 250ha of beautiful forest land.  This brings Villawood's contribution over the past decade to approximately 520ha – or the equivalent of 270 x the MCG, filled with trees.
This initiative has allowed the preservation of critical natural habitat for a large number of local indigenous flora and fauna. The famous Villawood Properties honey, in fact, is produced by bees in the Kamarooka Forest.
From this point forward, the land will be jointly managed by Dja Dja Wurrung and Parks Victoria, which Villawood Properties will continue to fund for the next decade.
We're proud this initiative extends and preserves the Greater Bendigo National Park for future generations to enjoy.