Community News
25th November 2021
Why Geelong Is The Favourite for Homebuyers Making a Move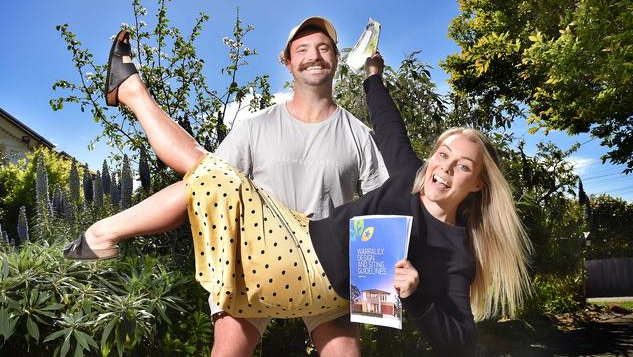 Homebuyers considering a shift to regional Victoria are four times more likely to choose Geelong over other cities outside Melbourne, new research shows.
Geelong's pulling power was underlined in the Urban Development Institute of Victoria/Urbis Home Purchasing Sentiment Survey, released on Thursday, which showed Geelong was favoured over Ballarat or Bendigo or the urban growth areas in the outer Melbourne.
The survey, which sought the buying intentions of 1000 Victorian residents in October, showed 35 per cent they were considering a move to Melbourne's outer suburbs or Geelong, Ballarat or Bendigo.
It showed 12 per cent of respondents indicated Geelong would be their preferred destination, with 3 per cent choosing Ballarat or Bendigo.
These buyers were typically aged 25 to 34 years, families with children, first-home buyers and were renting.
But people wanting to move to Geelong were typically young mortgage holders living in Melbourne's west.
The report found families looking for a more attractive lifestyle and mortgage relief liked the fact Geelong was within an hour of their current location.
UDIA Victoria chief executive Matthew Kandelaars said the results reflected Geelong's liveability and new workplace flexibility in a post-Covid era.
"Geelong's an amazing city, an hour from Melbourne but, for the right reasons, a world away," he said.
"It is close to the Bellarine and the Surf Coast, well serviced by health and education providers, improving transport links and, until recently, it's been relatively affordable," he said.
Geelong has enjoyed strong population growth for several years, which has accelerated during Covid as people from Melbourne re-evaluated their lifestyles as their endured long lockdowns.
But the demand for homes has placed pressure on the city's development frontiers such as Armstrong Creek and Lara.
A UDIA Victoria-commissioned report on land supply in Geelong revealed 3750 lot sales in 12 month to June in the city's greenfields estates, while residential building approvals surged 34 per cent in the same time.
"The demand for land in Greater Geelong has been extraordinary and we expect it will continue, with a structural change ensuring regional cities like Geelong will continue to attract new residents and retain those who grew up in the region," Mr Kandelaars said.
Mr Kandelaars said it was crucial for Geelong's council to fast-track precinct structure planning for two major new growth areas in the north and west of Geelong, which would accommodate more than 40,000 new dwellings and about 120,000 people.
Mr Costelloe said even if demand disappated to normal levels, the stock of land available would not meet supply in 2022 and 2023 before Batesford and Lovely Banks could come on line.
Villawood Properties executive director Rory Costelloe said Geelong was a pretty obvious choice.
"To live in affordability in Melbourne, you've got to go a long way with long time in traffic or no infrastucture."
He said Bendigo was not an easy commute, while Ballarat was a one and a half hour commute to Melbourne.
"In Geelong,we've got a bay, a river and an ocean, three hospitals, a univeristy and a huge choice of private and public education," he said.
"And all the infrastrurture and restaurants. it's becoming a pretty obvious choice.
Originally Published in the Geelong Advertiser 25/11/2021.