Community News
2nd September 2021
Mount Duneed Village Construction to Begin Around Christmas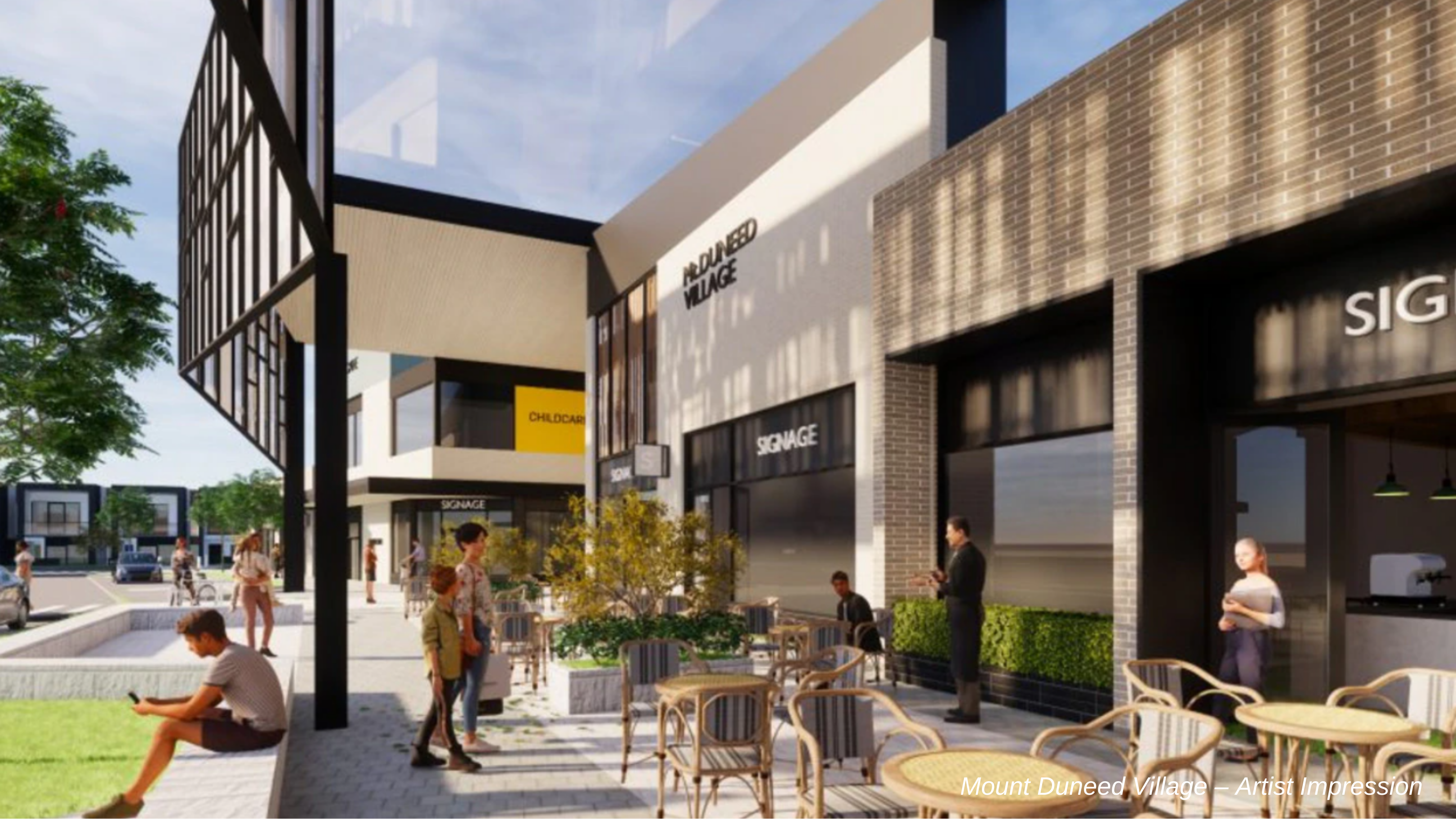 Construction of the $55 million Mount Duneed Village is due to start around Christmas, its builder says.
Developer Villawood properties and Empire Property Builders had hoped to begin construction of the project on a 2.6ha block at the corner of Unity and Sovereign drives at the start of this year but said a "lengthy council approval process" had held up the project.
Empire managing director Tony Masa said the company now had all required planning permits and was finalising construction drawings.
"We'll have a Champions IGA, we'll have childcare, a chemist, a doctor and we're leasing at the moment," Ms Masa said.
The village is also due to have a 25m swimming pool, childcare centre and apartments.
Rory Costelloe, executive director of Villawood Properties which is the developer behind the project, said it was a decade in the making.
"It's been a frustrating journey at Mount Duneed, starting with the Precinct Structure Plan back in 2010, and it's been a long journey trying to get through council," Mr Costelloe said.
"The project will be a vital part of a really dynamic and exciting precinct at Armstrong Creek with its proximity to Club Armstrong, to Bunjil's Nest, the best playground in the Geelong region, to the new Mirripoa Primary School, a new council community centre, some medium housing and great walkways and tracks along Armstrong Creek itself."
During construction Mount Duneed Village is expected to need 60 jobs and once its completed the shopping centre will need about 80 employees.
Originally Published in the Geelong Advertiser 02/09/2021.