Community News
21st December 2021
Community Hub on the way for Armstrong Creek West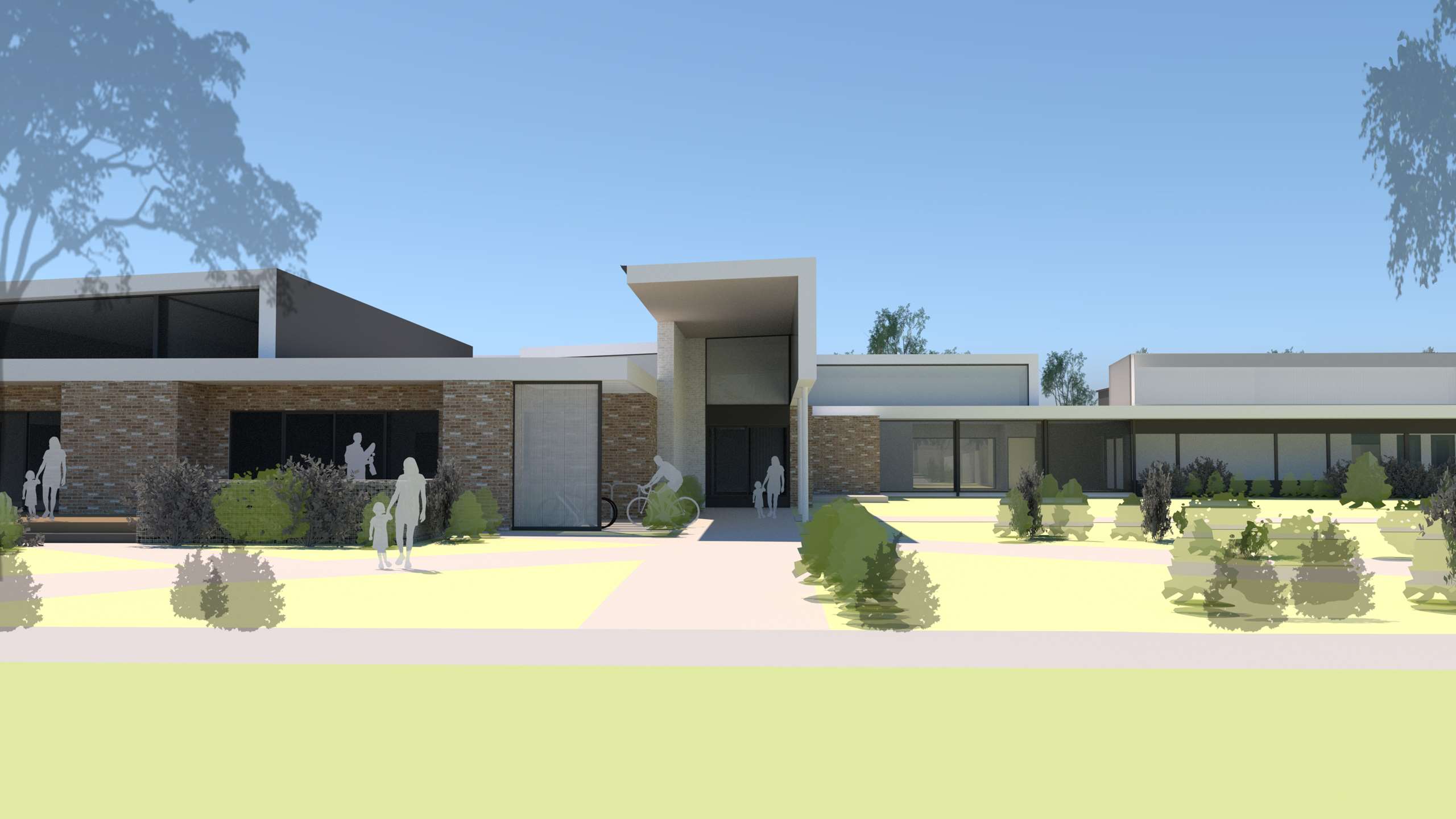 A vital piece of social infrastructure that will foster strong community ties in one of Victoria's fastest growing areas will begin to take shape in Armstrong Creek next month.
The $11.45 million construction contract for the Armstrong Creek West Community Hub has been awarded to Fairbrother Pty Ltd.
Council has injected $10.7 million into this project, supported by $2.25 million from the Victorian Government.
The hub on the corner of Unity Drive and Sovereign Drive will be modern, accessible and sustainable, with a 5 Star Green Star rating for the building's design and construction.
The community will have access to:
A kindergarten for 66 children;
A 3-year-old kinder that doubles as a multi-purpose room for playgroups and community programs;
Outdoor playground area;
Maternal Child Health consulting rooms;
Family support consulting room and parents lounge;
Flexible community spaces;
Accessible toilets; and
Large storeroom and kitchenette.
The facility will complement the nearby $595,000 council-funded Community Shed on Sovereign Drive that is under construction.
Greater Geelong Mayor Stephanie Asher said the community hub will become a treasured place for Armstrong Creek West residents.
"The pandemic has highlighted just how important it is to have somewhere for the community to make friends, learn skills and receive family support," the Mayor said.
"With the Armstrong Creek area growing at such a rapid rate, the Council is committed to delivering vital infrastructure that the community needs."
Councillor Ron Nelson, Kardinia Ward said the Armstrong Creek West Community Hub will be a welcoming space for people of all ages.
"I'm excited to see this hub become a reality for Armstrong Creek West because it will create a deeper connection between residents, defending against the isolation that's been experienced during the pandemic," Cr Nelson said.
"Council is very proud to contribute $10.7 million to get this worthy project up and running and we thank the Victorian Government for showing its support with $2.25 million."
Member for South Barwon Darren Cheeseman said he was pleased that the City of Greater Geelong has appointed a builder to this project and released initial renders.
"The Andrews Labor Government has contributed $2.25 million to the Armstrong Creek West Child and Community Centre, which is very much needed in this rapidly growing area.
"The Armstrong Creek and Mount Duneed region is a fantastic place to live, work and play, and quality learning and community facilities like this help keep it that way.
"The services, including a kindergarten, maternal health rooms, family support services and community spaces will be greatly enjoyed by the community."
An open tender process for the construction contract found Fairbrother Pty Ltd was the best candidate, due to the tenderer's experience, expertise and value for money.
Council appointed Perkins Architects to design the facility in 2019.
Originally Published in The National Tribune 20/12/2021