Community News
4th November 2020
Halloween Fun at Delaray - Winners Announced!
Families of Delaray were invited to get in the spirit of Halloween and they did not disappoint!
Check out the amazing entries and winners from our competitions.
Lolly Guess Competition
A very sweet and spooky congratulations to our Halloween Lolly guessing winner … Kuldip Kaur!  You have won yourself the huge 6-litre jar of lollies which will be delivered to you shortly. 
The exact amount of lollies in the jar was 289 and Kuldip's lucky guess of 300 lollies was the closest to this.  Congratulations, we hope you enjoy your prize!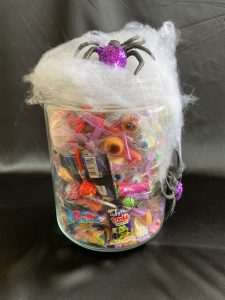 Halloween House Decorating Competition
Spiders, skeletons, ghosts, oh my! We love a spooky Halloween house and the homes of Delaray did not disappoint.  Club Delaray's team will be home-delivering prizes to these lucky homes this week…
House Decorating – $50 Deoro & Co Voucher
77 Deoro Parade – Most colourful
20 Pablo Drive – Most spooky
78 Castillo Avenue – Most creative
16 Brookhouse St – Most crafty
82 Castillo Avenue – Most creepy
Honourable Mentions – $25 Deoro & Co Voucher
9 Castillo Avenue – Spookiest doorman
30 Pablo Drive – Best pumpkins & headless combo
215 Heather Grove – Best graveyard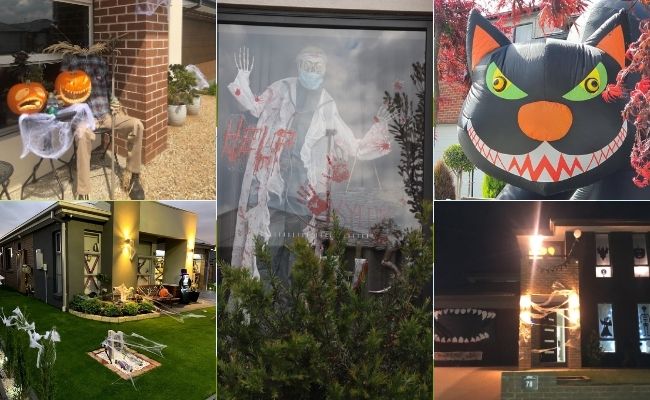 Pumpkin Carving & Decorating Competition
What would Halloween be without a pumpkin masterpiece? Congratulations to Sarina (4yo) and Austin (9yo) for their amazing decorated pumpkins.  You've each won a $25 Deoro & Co Gift Voucher, which we'll be home-delivering to you this week.