Media Release
9th November 2021
BRINGING SUSTAINABILITY INTO THE MAINSTREAM:
For too long, sustainable housing has been the preserve of expensive, custom-built homes, often in locations far from major population centres. The benefits they offer to over-taxed energy grids, budget-conscious home buyers and people wanting to care more for their planet amid rapid climate change have been limited, to say the least.
All that, however, is changing, rapidly. Villawood Properties is leading the charge to make more sustainable housing available in mainstream residential centres, in the boom-growth greenfields where an increasing number of young future-conscious buyers want to purchase with their heart as much as their head.
Villawood is proving to these buyers, and to the wider industry, that caring for the planet when you build can be done without costing a fortune. In fact, it can be achieved with long-term savings that can actually help trim back mortgages. The bottom line, building a sustainable home is fast becoming the clear logical and responsible way to build.
Villawood has blazed this path with multiple sustainable projects and features including:
–     Its UDIA Environmental Excellence award-winning water and energy-efficient Aquarevo
–     7-star precincts in new communities
–     Gas-free projects
–      A ground-breaking Solstice microgrid at Rathdowne
–     Ultra-chic, sustainable, architect-designed VillaRange homes
–     Working with builders on energy-efficient designs
–     An enviro/industry expert sustainability roadshow to industry, government and the public
Builders such as Arden Homes have collaborated closely with Villawood at Aquarevo, with great designs offering long-term savings and energy efficiencies. Likewise, with new display homes at Redstone, where Arden has shown houses don't have to be small to achieve great sustainability.
As Arden Homes Director Dean Morrison says: "The big thing going on here is that genuine sustainable housing is now a realistic, affordable option for new home-buyers."
Villawood Executive Director Rory Costelloe has been driving a sustainable housing campaign for several years. "The issue is not just about using less energy to warm or cool house, it's about personal safety ­– particularly for older and immobile people," he says. "For them, it's about survival. We've seen temperatures rise to 48 degrees in Sydney in recent years. Melbourne's hit a similarly sweltering 46. It's quite conceivable they'll reach 50 degrees soon. If there's a major blackout, it's a real possibility people will just perish."
So Villawood is opening to greater sustainability. Truth is, it's been doing so for quite some time. One of its most telling efforts is donating a block of land to State forest for every residential lot it sells. This has totalled some 580 hectares over the past decade and continues today.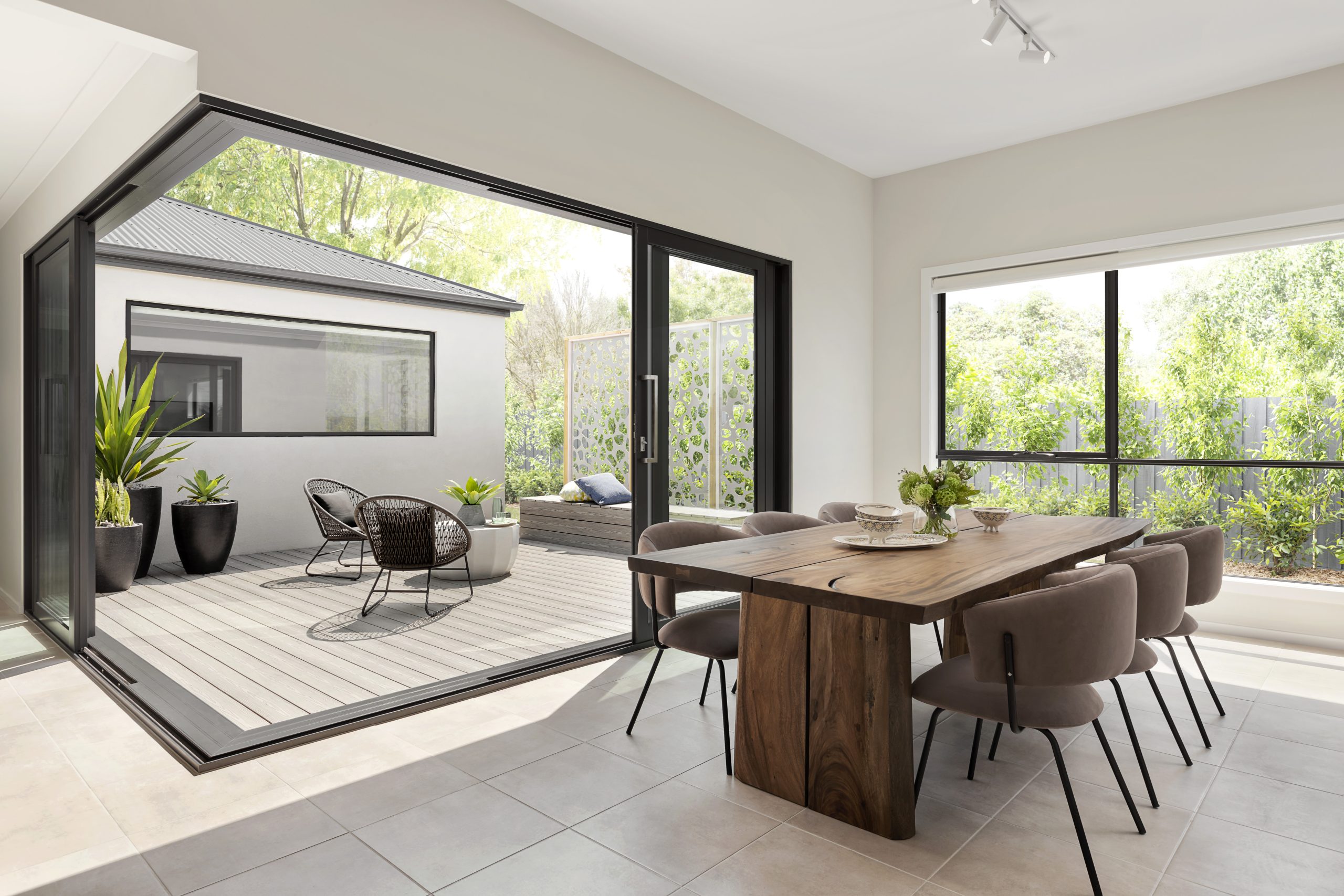 IMAGE: Villawood Properties, with homes like Arden Homes Milan at its Redstone community, is bringing sustainability into the mainstream.