Community News
2nd June 2020
New Surrounds Park Opening July 2020!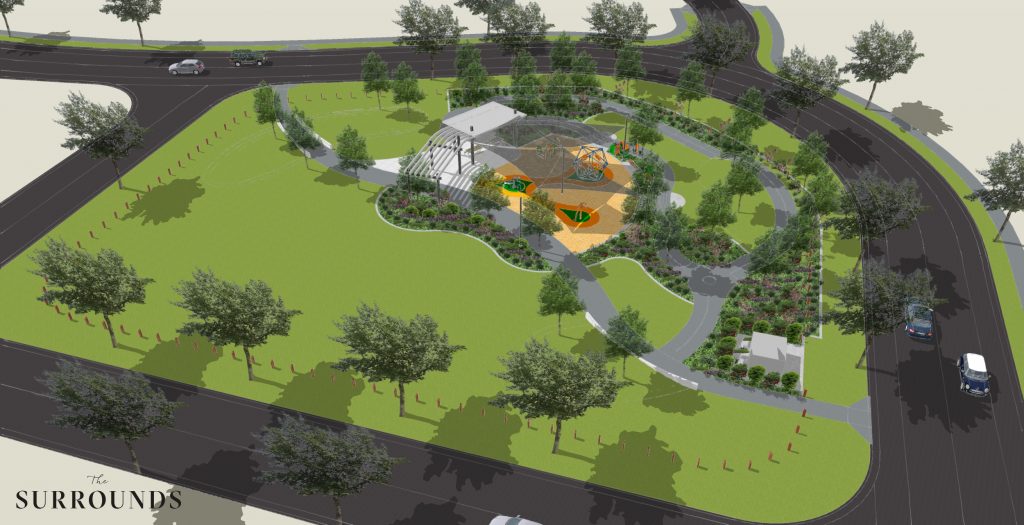 The new park will see another 2674m2 of green space added to the estate's masterplan and feature play equipment suitable for all ages and abilities including a spinner, orb climb, spinning see-saw and fairy-tale system. There will also be shade sails, shelter and park seats, with a generous kickabout area.
Residents will be able to make use of a new bike track with the incorporation of traffic signs and play equipment, creating a fun environment for kids to learn how to ride a bike.
The park is expected to open by the end of July. This will be the 4th local recreation park in the estate alongside the Central park, Xenia park and Lovat Street Park, all with distinctly different offerings for the community to enjoy. Villawood Properties remains committed to dedicating 30 per cent of the development to green and open space, with a total of 23.39Ha of parks and green space upon completion of the project.
Construction on the Surrounds' latest stages, 3C and 3D are now also complete with registration on track for July 2020.