Community News
6th November 2020
Funnybone Coffee Now Serving At The Surrounds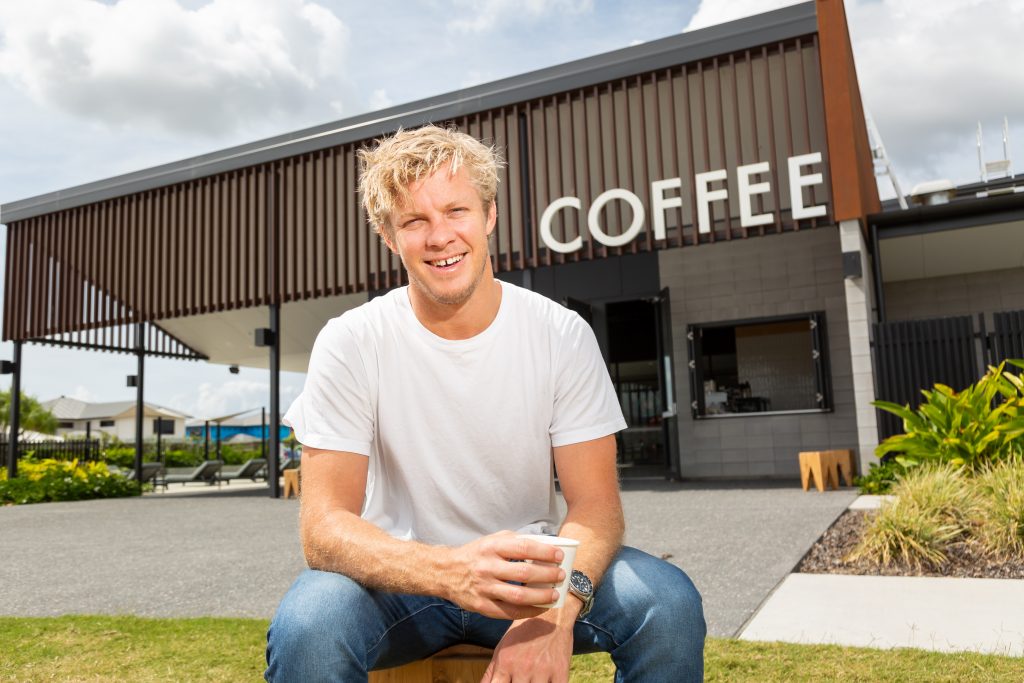 Suppose the smell of freshly ground coffee beans, homemade cookies straight from the oven, and delicious locally-sourced sourdough tickle your fancy. In that case, you are going to love the new kid on the block at The Surrounds, Funnybone Coffee. That's right, we are pleased to officially announce celebrated Gold Coast barista and accomplished cafe owner Damian (Deejay) Swan has taken up residency as the new operator of the cafe located within The Leisure Centre.
With almost a decade of experience as a barista, Deejay comes to The Surrounds with plenty of experience and a passion for serving up his beans of choice from Blackboard Coffee accompanied by wholesome, good food.
DJ started with the team at Blackboard Coffee, before founding the iconic Tugan hotspot, Good Day Coffee and he has a real knack for creating spaces where people can connect with friends, family, and their community.
"I love the idea of creating a meeting place within a community and The Surrounds is the perfect place to do this," said Deejay.
"I look forward to meeting The Surrounds' locals, learning their coffee orders, and being able to provide a place where everyone feels welcome to relax in this idyllic community."
While Deejay is currently serving up your favourite caffeinated beverages during Funnybone Coffee's soft opening, your new local hub will be up and running and fully operational very soon!.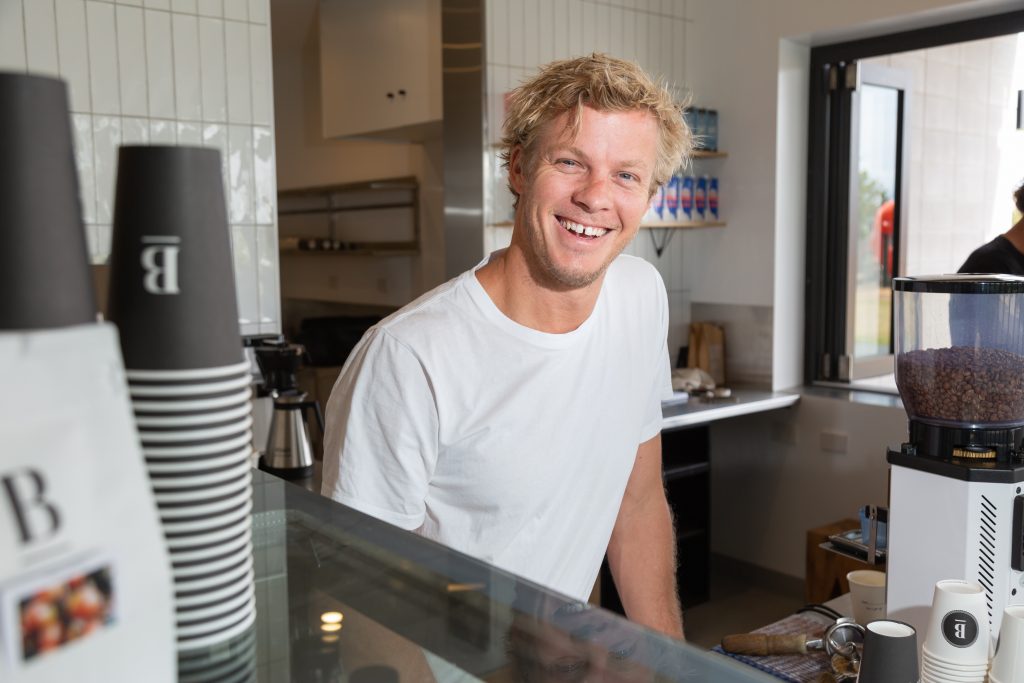 In the meantime, you can look forward to sampling Funnybone Coffee's mouth-watering menu, packed with all your cafe favourites with their own Funnybone twist. From toasties and breakfast burritos to granolas, muesli, and chia puddings, you can expect to discover some new favourites created to be enjoyed at Funnybone's communal tables, on the go, or at the park.
Please make sure you stop in at The Leisure Centre and welcome Deejay to our community by trying out his delicious coffee. Funnybone Coffee will be serving coffee seven days a week from 6 am.